Rape case against Eritrean man collapses after photos showing woman 'snuggling' with him uncovered
Samson Makele, 28, feared being deported to Eritrea if he was found guilty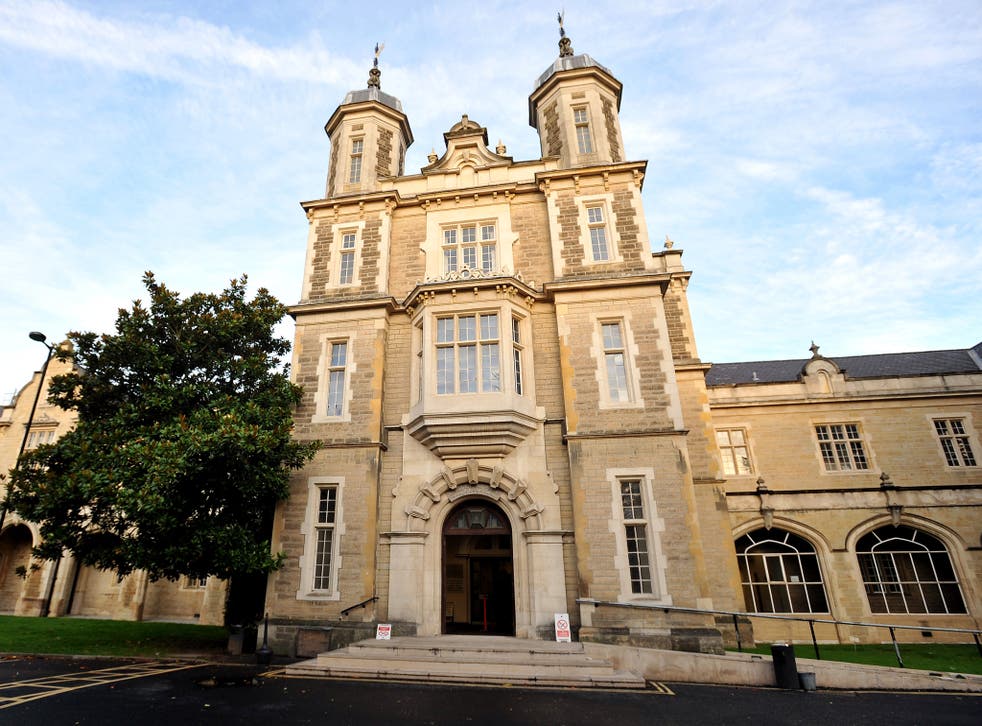 Lawyers are calling for urgent action to avoid miscarriages of justice after another rape case collapsed because key evidence was not disclosed by police.
Samson Makele, 28, feared being deported to Eritrea if he was found guilty of raping a woman he met at Notting Hill Carnival.
But the Crown Prosecution Service (CPS) dropped its case four days before he was due to go on trial after Mr Makele's lawyers presented photos showing him and the complainant "cuddling and smiling" in bed.
The 35-year-old woman, who cannot be named for legal reasons, told police Mr Makele raped her and prevented her from leaving his flat in August 2016.
She said she only managed to escape the flat after he fell asleep, but the photographs undermined her account.
Mr Makele consistently denied the charge and said sex with the woman was consensual, but an initial request to see the photographs was turned down.
Paris Theodorou, Mr Makele's solicitor, said prosecutors told his team that apart from selected text messages nothing else on the defendant's phone could be disclosed.
Liam Allan says rape suspects should have anonymity until proven guilty
"So we got the telephone and commissioned our own forensic download," he told The Independent.
After being sent more than a dozen photographs, showing Mr Makele and the complainant naked, smiling and "snuggling" together in bed, the CPS announced it would offer no evidence against him.
Prosecutors formally dropped the case at a pre-trial review hearing at Snaresbrook Crown Court on Monday, because there was no longer a realistic prospect of conviction.
Mr Makele said he was relieved but described the effect the 18-month ordeal had, adding: "I cannot sleep, I can't go anywhere, even for a day."
As a suspected rapist he had been subject to restrictive bail conditions including a curfew and the seizure of his passport and travel documents.
"It was a huge restriction of his liberty," Mr Theodorou said. "Not only could he potentially go to prison but he could have been deported to Eritrea."
It is one of at least five sexual offence cases that have fallen through in the past month because of the failure to disclose key evidence.
Some have seen police download the contents of complainants' phones but fail to pass on the full information they contained to the prosecution or defence, while others have involved other evidence including CCTV.
The Metropolitan Police announced an urgent review of all live sexual offence and child abuse investigations "as a precaution" after two rape cases collapsed within a week in December.
Liam Allan's alleged victim had told friends she wanted and enjoyed sex she later reported as rape, it emerged, while Isaac Itiary had been charged with the statutory rape of a 14-year-old girl but messages showed she had claimed she was 19.
Weeks later, judges overturned a rape conviction after new Facebook messages emerged supporting his claim the sex in question was consensual.
Danny Kay had been in prison for four years by the time his defence lawyers uncovered an archive of Facebook messages that had been "selectively" deleted by the complainant.
Earlier this month, 29-year-old Mackele Tekleliaimanot was acquitted of attempted rape and sexual assault after CCTV police originally claimed was irrelevant supported his denial, causing prosecutors to drop the case on the fourth day of the trial.
Scotland Yard has denied a "systemic issue" around disclosure, which currently gives police the responsibility to examine electrical devices for evidence and pass anything relevant on to the CPS.
But lawyers have caused for reforms to the current system amid fears of potential miscarriages of justice.
Mr Theodorou, of Hodge Jones and Allen, said there was a "lack of resources and a lack of knowledge", adding: "I'm not criticising their intentions because I'm sure they are just but the issue is whether they have the right resources and information at hand to ensure the legal process is seen through."
Harriet Johnson, a barrister who represented Mr Makele, said the CPS was also "understaffed and overwhelmed".
"Disclosure issues are a recurring theme in all sexual assault cases that I've seen lately and in criminal trials more broadly," she told The Independent.
"In this case Samson was really lucky that he had lawyers that went to extreme lengths to make sure he had a fair trial
"But others can't get legal aid or get lawyers who aren't willing to fight for this information."
Mr Makele's team made a legal aid application to fund their own examination of evidence on his phone but heavy cuts have been made to the scheme by the current Government.
"It's been a year-and-a-half with this hanging over him, not knowing what's happened, thinking to himself that those photos are there showing them have a cuddle and a smile," Ms Johnson added.
"I can't imagine there haven't been miscarriages of justice because of this... the whole process does need a review because at the moment it's dangerously close to falling apart."
Police are legally obliged to examine evidence from all participants in a case, whether it supports or hinders prosecution, and pass it on to lawyers on both sides.
UK news in pictures

Show all 51
A report issued in July by HM CPS Inspectorate and HM Inspectorate of Constabulary said even unused items of evidence must be reviewed "to see whether it is capable of undermining the prosecution case or assisting the defence case" and passed on.
Warning of widespread failures by both police and prosecutors, the authority said officers failing to comply with requirements were "often ignorant" of their disclosure responsibilities.
The burden was put on police forces long before the existence of smartphones that can contain more than 40,000 messages each.
The dramatic increase in potential evidence has come alongside a rise in recorded crime, 999 calls and the terror threat, seeing police forces' requests for increased funding from the Government repeatedly rebuffed.
The Metropolitan Police, which investigated Mr Makele's case, has released guidelines instructing officers to stop investigating some "low-level crimes" as it works to save £400m by 2020.
A spokesperson for the force said investigating officers make "complex decisions based on the evidence available and disclosures made by defendants and complainants during the investigation process", adding: "In this case it is apparent that the police investigation did not find the images, which were first disclosed by the defendant in early January. After this, the case was discontinued."
A spokesperson for the CPS confirmed that new information was received from Mr Makele's defence team on 5 January containing the previously unseen photos.
"The case was reviewed and it was concluded there was no longer a realistic prospect of conviction," she added. "We made the decision to offer no evidence and did so at a hearing today."
Campaigners emphasised that false rape allegations are rare in comparison to the publicity they receive, with the crime believed to be severely underreported.