Police officers discouraged child rape victim from reporting attack, investigation finds
Footage from body-worn cameras shows teenager 'providing a clear account of her ordeal,' IOPC says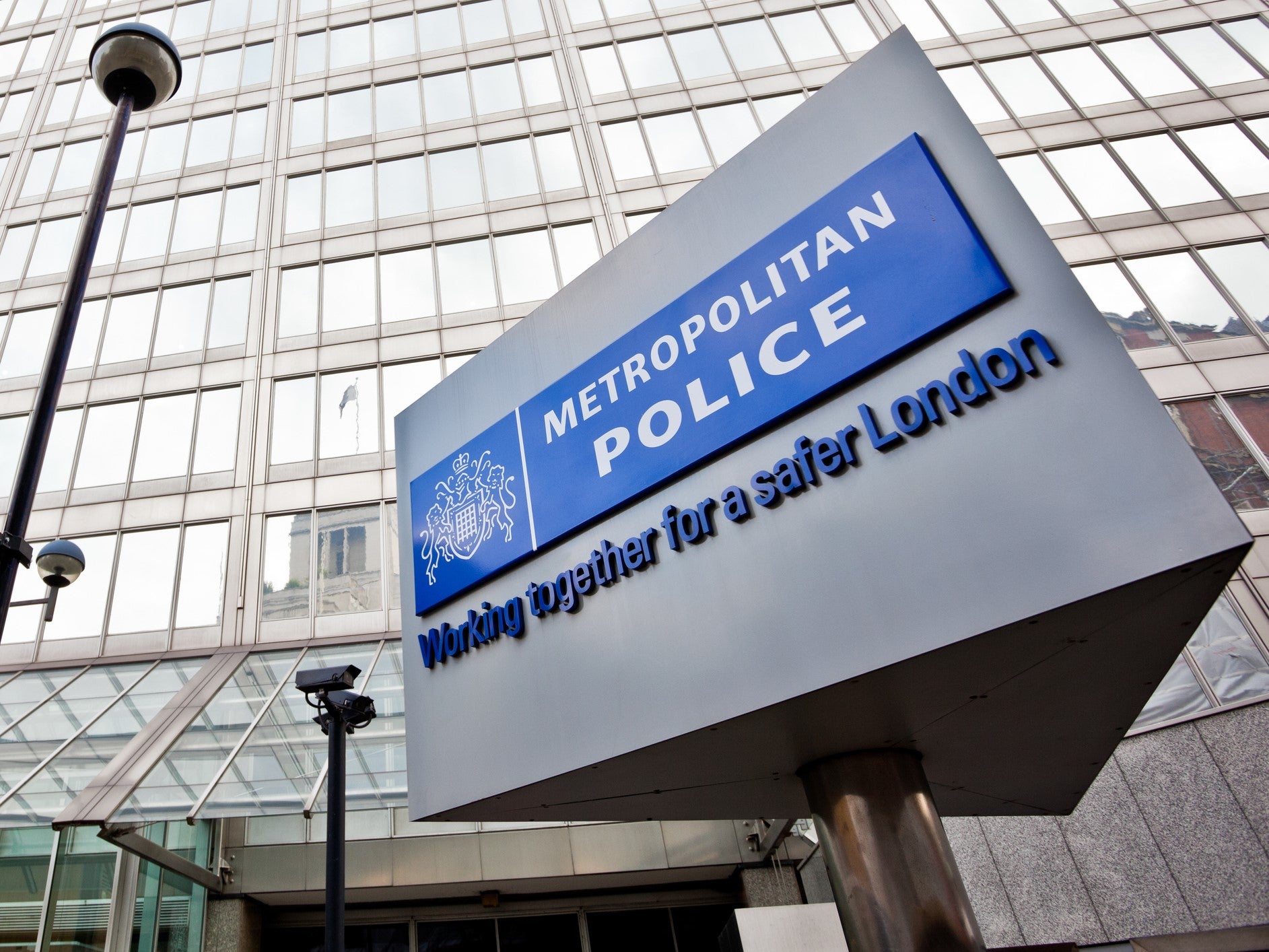 Two police officers called to reports of a 15-year-old girl being raped in a car park questioned the victim's credibility and discouraged her from reporting the attack, an investigation has found.
The Independent Office for Police Conduct (IOPC) said the two Metropolitan Police constables did not record her account and could have stopped the rape being investigated.
PC Michael Silverthorne and PC Stephen Tanner were the first responders to the crime and questioned the victim just hours after she was attacked in February 2017.
The IOPC said footage from their body-worn cameras showed the teenager engaging with officers and "providing a clear account of her ordeal, which had taken place in a Croydon car park only a few hours earlier".
But PC Tanner had two radio conversations shortly after their arrival "where he expressed doubts over her credibility".
Neither officer recorded her account, which is required under police policy, and PC Silverthorne appeared to discourage her from continuing the complaint.
"He repeatedly emphasised to the girl that going through with the allegation of rape would be a very traumatic ordeal, questioning if she was sure she wanted to go through with it," the IOPC said.
"He also made a number of incorrect statements. He told her she must have all of a list of forensic tests conducted, that she would need to attend the Old Bailey and stand in the dock to give her account, and pressured her that she must make her decision in the next hour."
PC Tanner did not make the victim aware of special measures that would mean she did not need face her attacker in court.
The officers were referred to the IOPC after other Metropolitan Police officers viewed body-worn video footage of their conversation.
The girl's attacker was later arrested and charged, and jailed for seven-and-a-half years for rape.
A misconduct hearing saw an independent panel find both officers had breached professional standards on their duties, responsibilities, respect and courtesy.
PC Silverthorne was given a final written warning for gross misconduct and PC Tanner was handed a written warning for misconduct.
IOPC regional director Sal Naseem said the panel found that the officers did not "intentionally set out to dissuade the girl but that their failings were serious, and could have damaged public confidence".
"The officers' demeanour clearly suggested they did not believe the girl at a time when her account should have been formally recorded," the watchdog added.
"An individual shouId have their allegation recorded with an objective investigation to follow. It is of credit to this teenager, and the Met officers who took this investigation on afterwards, that the rape was investigated properly and the offender subsequently jailed. The actions of the two officers might have prevented that from happening."
The case was revealed after the proportion of reported rapes prosecuted in England and Wales fell to just 1.5 per cent, sparking legal action against the Crown Prosecution Service (CPS).
Campaigners said they had heard similar accounts from rape victims to the London case, but other officers had not been disciplined.
The End Violence Against Women campaign group said authorities must address why growing numbers of rape complainants are dropping out of investigations, following warnings about the seizure of mobile phones and blanket demands for personal and medical records.
"We know that this case isn't unique and too often survivors of rape aren't being treated with respect, sensitivity, or as in this instance, even being given accurate information," campaigns manager Rebecca Hitchen said.
"The police, CPS and government ask why survivors choose to withdraw for the criminal justice system. Clearly it's in crisis, and this is further evidence of how much needs to change."
London's victims commissioner, Claire Waxman, said the "appallingly low prosecution rates for rape" show the case is not an isolated incident.
"Victims of sexual violence are being failed," she added, saying research showed that the biggest reasons for rape cases ending in the capital was victims withdrawing.
"A victim should never be deterred by police for pursuing justice."
Several rape victims interviewed by The Independent have described police interviews and court cases as "traumatic" and gruelling experiences, where they felt that they were the ones being put on trial.
A woman who was violently raped by a stranger in London said the investigation felt like "one intrusion after another".
Jane* said: "I'm not actually sure I would have gone ahead with the case if I'd known what was part of the process."
Bonny Turner, who waived her anonymity to reveal how her alleged attacker was not prosecuted after appearing to "confess" to raping her in a Facebook message, described the City of London Police investigation as "completely re-traumatising".
The Centre for Women's Justice, which launched a judicial review against the CPS over plummeting rape prosecutions last month, said the 15-year-old girl's experience was "not unfamiliar".
Director Harriet Wistrich said: "Clearly this behaviour by police could have had the effect of deterring the complainant from proceeding, and no doubt has done so in many other cases."
Independent Minds Events: get involved in the news agenda
A spokesperson for the Metropolitan Police said it expected its officers to "have the highest regard for victims of crime".
"We are working to improve our response to victims of rape and we are committed to working with partners in the criminal justice system and support services to improve their journey," he added.
"Victims show great bravery in reporting offences committed against them to police and it takes courage to bring offenders to justice, we will support them through this process."
*Name has been changed