'We are witnessing the decriminalisation of rape,' warns victims' commissioner
'In some cases, we are enabling persistent predatory sex offenders to go on to reoffend in the knowledge that they are highly unlikely to be held to account,' states Dame Vera Baird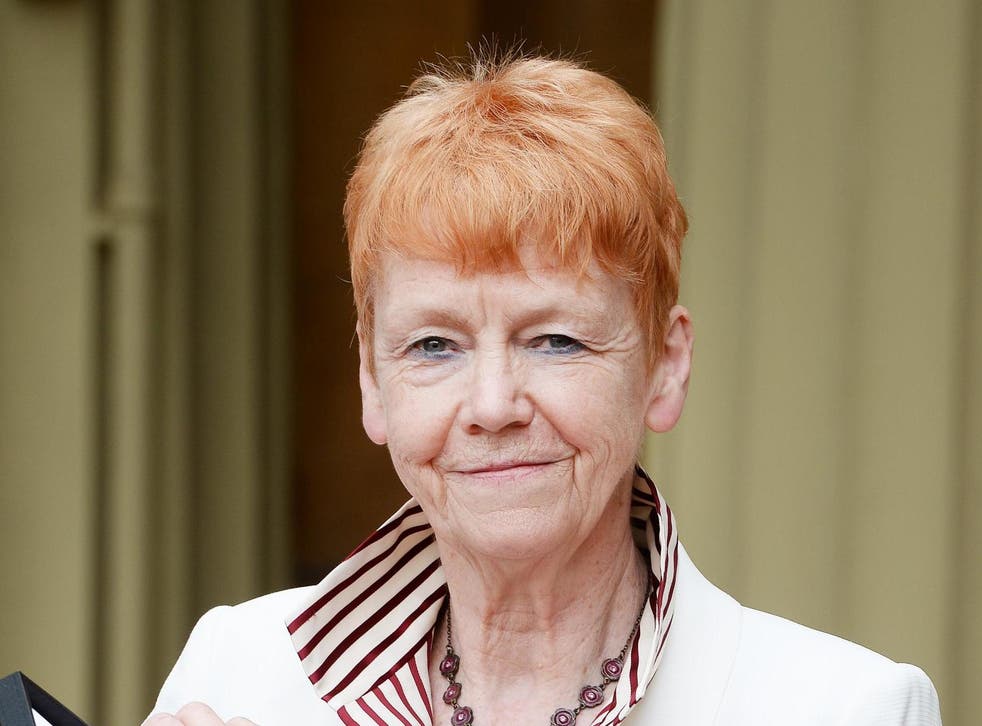 The victims' commissioner for England and Wales has warned that "we are witnessing the decriminalisation of rape" in her first annual report since taking up the position.
In September 2019, it was reported that rape prosecutions in England and Wales had fallen to their lowest levels in a decade, with only 1.4 per cent of reported rapes being prosecuted.
Dame Vera Baird assumed the role of victims' commissioner in June 2019, stating her intention to become a "powerful advocate for change" and to ensure "victims get the justice they deserve".
Through her role, the barrister and her team review the way in which victims' of crime are treated, highlighting areas for improvement.
On Tuesday 14 July 2020, Dame Baird published her first annual report as victims' commissioner, stating that the government must seize a "once in a generation opportunity to bring radical change to the criminal justice system".
In the report, the 70-year-old stressed the "shocking and unacceptable fact" that only three per cent of rape complaints resulted in prosecution in 2019, emphasising "thousands of complainants" are not achieving justice.
"In some cases, we are enabling persistent predatory sex offenders to go on to reoffend in the knowledge that they are highly unlikely to be held account," Dame Baird wrote.
"This is likely to mean we are creating more victims as a result of our failure to act."
The commissioner explained that although charities and campaign groups have stressed the need for greater support for victims of sexual violence, "the reasons behind this catastrophic decline in rape prosecutions have yet to be reversed".
Dame Baird outlined in the report that the government set up an "end to end" rape review a year ago, of which she is a member, to investigate why prosecutions have fallen through.
"But a year after it was set up, we are nowhere near to completing the review and making recommendations for change," she added.
UK news in pictures

Show all 51
Dame Baird said that the drop in rape charges "appears to coincide with a series of CPS [Crown Prosecution Service] roadshows", during which a senior CPS official reportedly told rape prosecutors to drop "weak" rape cases in order to ensure a conviction rate of 60 per cent and higher.
The victims' commissioner compared figures of rape prosecutions between a two-year period, explaining that in the year ending March 2017, 6,611 cases were referred to the CPS by the police and 3,671 cases resulted in prosecutions. However, in the year ending March 2019, 5,114 cases were referred to the CPS by the police and 1,758 cases resulted in prosecutions.
"This means whatever the size of the bundle of cases referred by the police, the CPS now prosecute less than half as many of them as they were prosecuting two years ago," Dame Baird said, adding that some police officers admitted to making fewer referrals "because they knew that CPS were prosecuting fewer cases after 2017".
The commissioner stated that while CPS refutes changing its policy for rape prosecutions, "it has failed to offer any convincing explanation to account for the fall in the number of cases being prosecuted", nor has the organisation "put forward any plans to address it".
Dame Baird explained that in addition to the reported fewer prosecutions, survivors of sexual violence may feel hesitant to come forward as they are afraid of not being "believed or supported".
"After all, many myths about rape still persist, with victims being unfairly blamed due to what they were wearing at the time or whether they were under the influence of alcohol," she said. "I am committed to working with charities who support victims to challenge and dispel these myths."
In her report, Dame Baird also spoke about the intrusion of privacy victims experience when they report what has happened to them, as data from their mobile phones is often downloaded "to see if it has any bearing on a possible criminal prosecution".
The commissioner concluded this section of her report by stating that "victims of rape and sexual assault are being badly let down".
"Any victim of sexual violence must feel able to come forward and report in the knowledge they will be supported, treated with respect and given access to justice."
In response to the claims made about the CPS in Dame Baird's report, a spokesperson for the service said that they "share the concerns about the gap between reported rapes and those cases which come to court".
"We know these abhorrent crimes can have a devastating impact on victims and are some of the most challenging cases the CPS faces. Our specialist prosecutors are highly trained to make sure criminals can be brought to justice, whenever the legal test is met," they said.
"Working with police, we are focused on understanding the reasons for the charging gap and are pleased to see the beginning of a reversal of this trend in the past year. However, we know there is much more to be done to drive up confidence in the justice system and will announce further plans shortly."
You can find more information and advice for people affected by rape and sexual abuse at Rape Crisis or you can call the National Domestic Abuse Helpline on 0808 2000 247.