Rape and domestic violence victims at risk as police fail to record tens of thousands of crimes, watchdog finds
Modern slavery victims who were forced into prostitution among victims whose cases were not properly recorded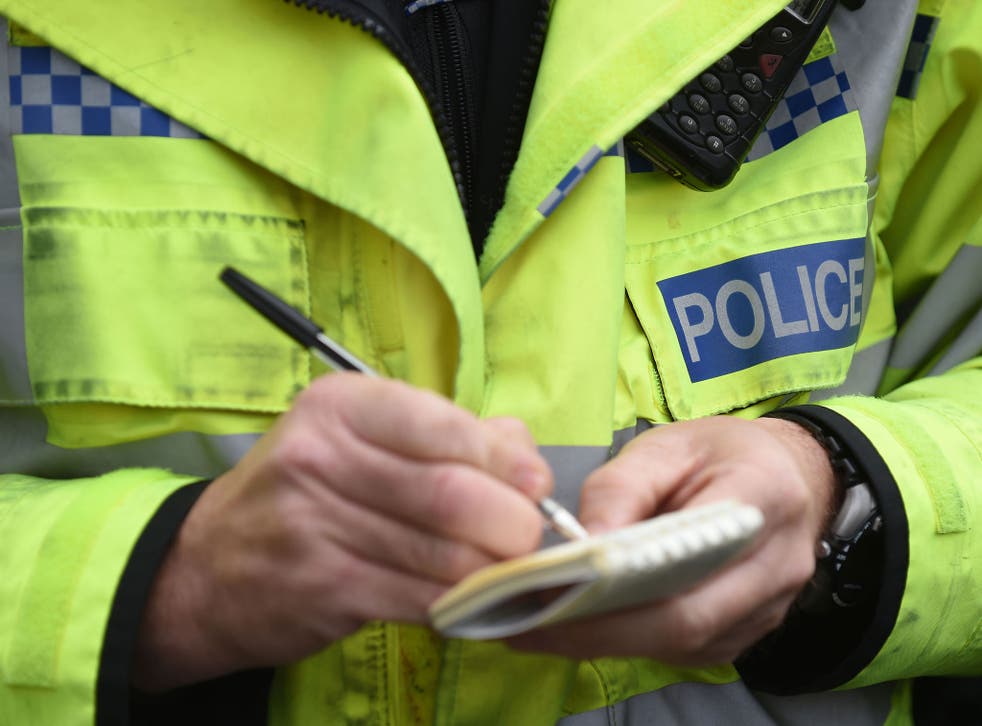 Victims are being left at risk by the police's failure to investigate tens of thousands of crimes, including rape, violence and domestic abuse, a watchdog has warned.
HM Inspectorate of Constabulary (HMIC) found that almost one in five crimes reported to Lincolnshire Police were not being formally recorded, meaning they are not investigated and victims cannot access support.
The Metropolitan Police failed to record almost 95,000 crimes in a year, 10 per cent of its total, including violent offences, domestic abuse and theft.
In Humberside – the third force examined in the current round of inspections – around 85 per cent of crimes were being recorded.
The standard of recording has improved nationwide in the five years since a scandal over some police forces "no criming" offences, including alleged rapes, by cancelling reports and eradicating them from statistics.
But HM Chief Inspector of Constabulary said there was still work to do as its inspections of forces across England and Wales continue.
Victim Support warned that the failures were preventing victims from accessing the help, support and justice they deserve.
Chief officer Diana Fawcett said: "The fact that many of these crimes that are not being recorded include those of a violent and sexual nature is even more worrying as it is putting extremely vulnerable people at risk.
"We know there are already barriers to reporting to the police – especially for victims of rape and domestic abuse - and news like this has the potential to further undermine public trust in the criminal justice system and deter people from reporting in the future."
Katie Ghose, the chief executive of Women's Aid, said it can be "devastating" for a victim to work up the courage to report an abuser only to see the crime dismissed.
"The most dangerous time for a survivor is when they are leaving an abusive relationship so it is essential that they are not left waiting for diary appointments, when the risk of abuse intensifying or being killed is so high," she added.
"Frontline police officers need more training and support so they can correctly identify and record domestic abuse crimes, keeping survivors' safety at the centre of their response."
Women's Aid warned that police can also be left with a skewed picture of domestic abuse, causing a "postcode lottery" with funding for refuges and other services.
The cases that Lincolnshire Police failed to properly record included 24 reports of rape – some involving modern slavery victims who had been coerced into prostitution.
Inspector Zoë Billingham said the findings revealed "revealed unacceptable failings in the force's recording practices".
"We estimate the force fails to record 9,400 reported crimes each year, including reports concerning vulnerable victims, victims of crimes of a sexual nature and of violence," she added.
"Although safeguarding measures were in place for many of the victims of crimes, there was little evidence of investigations being undertaken where the crime had not made it on to the books. This is particularly true for cases of domestic abuse."
The proportion of unrecorded crimes rose to a quarter for violent offences, amid a nationwide increase in stabbings and shootings.
Ms Billingham said the figure was "of serious concern as it can prevent victims receiving the support they need and deserve, and prevent offenders being brought to justice", adding: "The importance of correctly recording crime cannot be overlooked, or simply passed off as a bureaucratic measure. If a force does not correctly record crime it cannot properly understand the demand on its services, nor provide support to those who need it most."
Lincolnshire Police, which was rated as inadequate, is making reforms including a more rigorous auditing process and improving staff training.
Deputy Chief Constable Craig Naylor, said his force was "absolutely committed to ensuring we resolve the problem quickly and effectively," adding: "There are no 'missed' victims or offenders - what we have missed is the correct procedure for recording them."
UK news in pictures

Show all 50
A force spokeswoman said that many of the cases in question were ongoing inquiries where previous, historical incidents had not been correctly recorded - for example if a victim of domestic violence reports crimes stretching back a number of years.
The Metropolitan Police was found to be recording around 90 per cent of crimes reported from July to December last year, meaning it fails to record an estimated 94,500 offences every year.
HMIC warned that Britain's largest force needed to improve the way it handles violence, domestic abuse, public order offences, theft and damage.
Inspector Matt Parr said Scotland Yard had made "significantly improved" and was rated as good overall but was under-recording low-level assaults and public order crime.
"There is more the force could do to make sure that all victims, especially victims of serious and distressing crimes, get the support they deserve," he added.
"That said, I am confident that the Metropolitan Police Service can and will improve further."
A spokesperson for Scotland Yard said it had implemented recommendations from a 2014 inspection and would "strive towards improving crime recording accuracy".
"In the cases highlighted by HMIC's report, the 10.5 per cent of reported crimes that went unrecorded are in the main, public order crime being under-recorded, as assaults where there is no injury to the victims," he added.
In Humberside – the third force examined in the current round of inspections – around 85 per cent of crimes are being recorded.
HMIC said the force "requires improvement", particularly on rape, sex offences, common assault, malicious communications, harassment and public order offences.
The watchdog estimated that the force failed to record more than 14,200 crimes each year, 14 per cent of the total reported, and almost one in five violent crimes.
"Missing a crime off the books can have serious consequences," Mr Parr said." When a crime isn't recorded, cases may not be investigated and victims can lose access to support services they are entitled to.
"I am aware that Humberside Police has taken immediate action to address our concerns."
Register for free to continue reading
Registration is a free and easy way to support our truly independent journalism
By registering, you will also enjoy limited access to Premium articles, exclusive newsletters, commenting, and virtual events with our leading journalists
Already have an account? sign in
Register for free to continue reading
Registration is a free and easy way to support our truly independent journalism
By registering, you will also enjoy limited access to Premium articles, exclusive newsletters, commenting, and virtual events with our leading journalists
Already have an account? sign in