'Dangerous people going free' as police and prosecutors unable to meet demand of rape cases
Watchdogs take aim at 'blame culture' between police and prosecutors after years of plummeting charges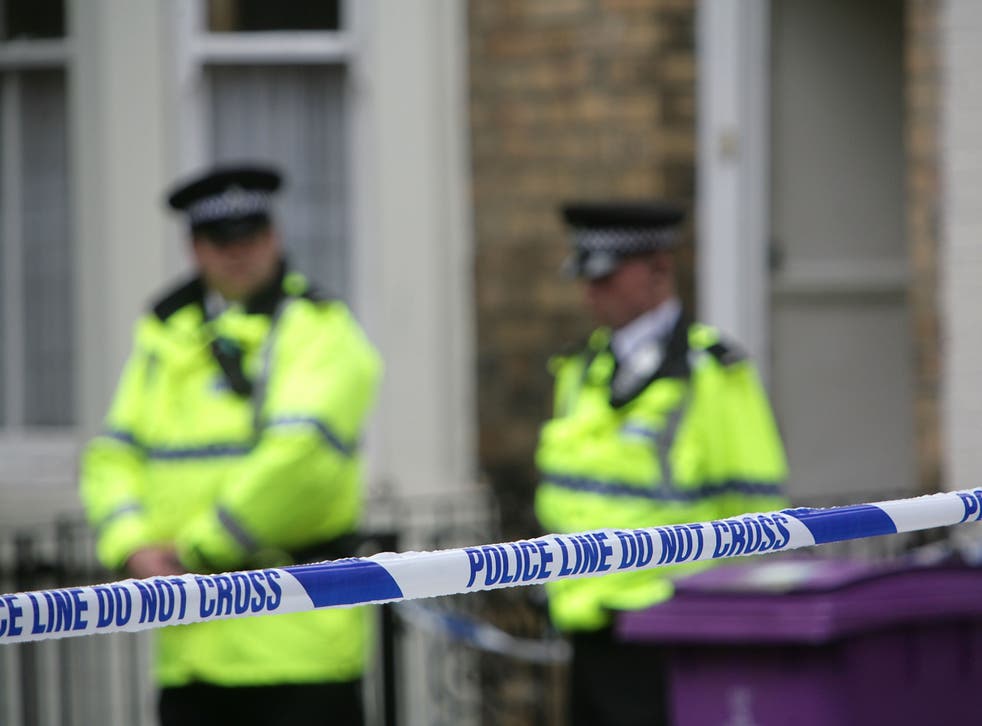 Dangerous people "are going free" because rapes are not being prosecuted, a damning watchdog report has found.
An inspection found that police and the Crown Prosecution Service (CPS) do not have the capacity or specialist capability to properly investigate rising numbers of cases.
In the time period covered by the report, under 3 per cent of rapes recorded by police resulted in successful prosecution - 1,439 out of 56,000.
A joint probe by HM Inspectorate of Constabulary and HM CPS Inspectorate warned of a vicious cycle where a "more cautious approach" is taken to rape than other crimes, causing long delays to investigations and making victims drop out of cases.
"Successful prosecutions of rape are at an all time low," lead inspector Wendy Williams said.
"It can mean that dangerous people remain free and there's no doubt that the current service provided to victims of rape simply aren't good enough."
A report published on Friday found said there "needs to be an urgent, profound and fundamental shift in how rape cases are investigated and prosecuted".
It warned that too many investigations focused on finding "weaknesses, rather than on building strong cases", and that suspects were "often not subjected to the same scrutiny" as victims who face unnecessary trawls of their phones, sexual history and medical records.
The report comes weeks after the government announced that it would introduce "performance scorecards" following an end-to-end review of rape cases.
Ministers aim to return rape prosecutions to the figures seen before numbers started plummeting in 2016.
Dame Vera Baird, the Victims' Commissioner for England and Wales, said there had been a "dearth of accountability" for the failings.
"There is an abysmal cultural position where they don't believe rape victims and they are not interested in taking risks to support them," she told The Independent. "It's a profound cultural issue."
Boris Johnson blames mobile phone data recovery issues for rape cases not going to court
Ms Williams said that although many officers and staff are dedicated to securing justice, "police and CPS resources cannot currently meet the demand and investigators don't always have the right training and experience".
Ms Williams said austerity had led both agencies to "restructure and deal with matters in a different way", and that there was a current shortage of both prosecutors and detectives.
"I would not understate the importance of effective funding and resourcing," she added.
Police cuts over the past decade caused an exodus of older officers, and the report warned of the consequences of putting police without adequate training or experience on rape cases.
"If a trained officer isn't available there is the possibility of losing vital opportunities to capture evidence in the form of CCTV, house to house enquiries, to secure the right sort of support for a victim of rape," Ms Williams said. "Forces with specialist teams tend to perform better."
Of more than 56,000 rapes reported in the year to March 2020, only 4,181 were referred to the CPS for a charging decision and only 2,325 were charged.
Only 1,439 cases, under 3 per cent of the rapes reported, resulted in a successful prosecution.
The inspectorate report took aim at a "blame culture" seeing the police and CPS pointing figures at each other over plummeting prosecutions, rather than taking ownership of the issues causing them.
The CPS has been highlighting the falling number of cases formally referred for charging decisions, while police have accused prosecutors of making unrealistic and unnecessary demands for evidence that they cannot meet.
UK news in pictures

Show all 50
Ms Williams said the relationship between the police and CPS needed "fundamental improvement", including joint training and improved communication.
She also called for better data-gathering to show the reasons that rape cases are dropped at different stages, as a third are ended with the label "victim does not support action".
Ms Williams said it was not clear if victims had never supported a prosecution or dropped out because of excessive intrusion or delays, adding: "We saw cases where victims might have proceeded if they had been given better support."
The inspectorates carried out in-depth assessments of more than 500 case files, which found there was an average wait of 456 days between reporting rape and the CPS deciding to take no further action.
They made 13 recommendations, including improved joint working between the CPS and police, improved data collection and better support for victims.
"The cycle that leads to low conviction rates must be broken once and for all," Ms Williams said.
The second phase of the investigation, looking at what happens after rapes are charged, will be published later in the year.
The National Police Chiefs' Council lead for rape, temporary chief constable Sarah Crew, said: "We are committed to improving the police response to rape and get victims the justice they deserve.
"Together with the CPS we are implementing a joint action plan which aims to increase the number of cases being taken to court and the number of offenders being sent to prison.
"Our plan is wide ranging and we are making good progress, but we all know there is much more to do."
Sue Hemming, CPS director of legal services, said a new agreement had drawn up on closer collaboration with police on rape cases.
"We agree closer collaboration and communication with police from the outset of a rape complaint is essential to driving up the number of strong prosecutions," she added.
"Every case is different, which is why our prosecutors work closely with the police from the outset, offering early advice to build strong cases. This work is already beginning to make a difference, with more cases being referred to us and a higher proportion being charged."
Register for free to continue reading
Registration is a free and easy way to support our truly independent journalism
By registering, you will also enjoy limited access to Premium articles, exclusive newsletters, commenting, and virtual events with our leading journalists
Already have an account? sign in