Police to replace forms telling rape victims to hand over phones or face investigation being dropped
Complainants say they have been forced to make 'choice between privacy or justice' as prosecutions plummeted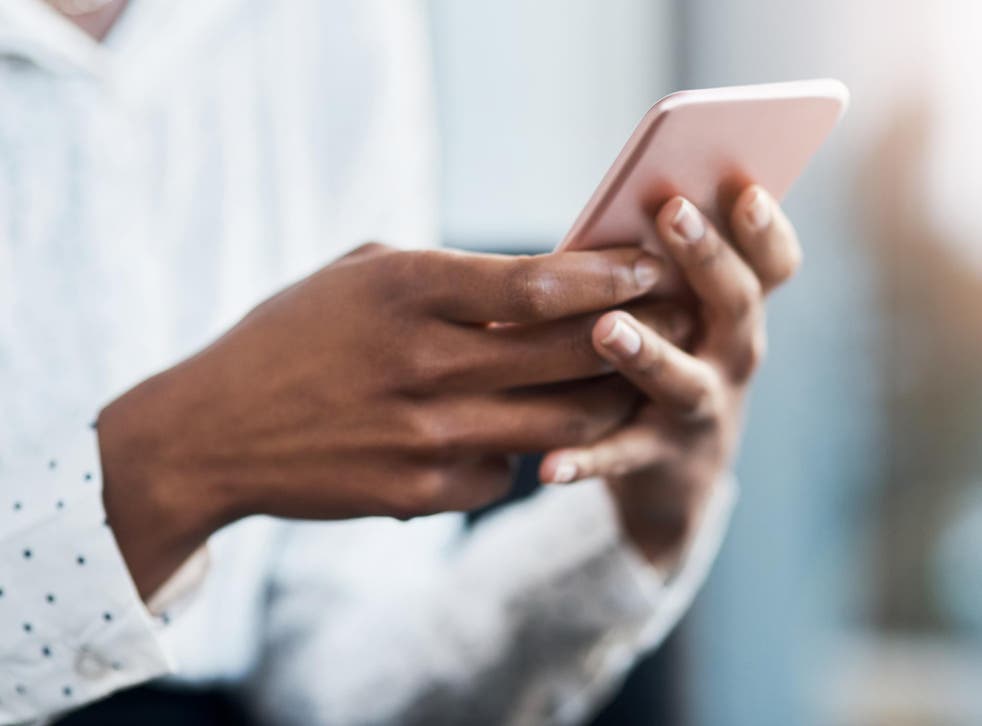 Police are to replace controversial forms that told rape victims investigations could be dropped if they refused to hand detectives their mobile phones.
Women's groups had campaigned against the documents since they were rolled out last February, warning that they could cause victims to drop out of cases.
Only 1.5 per cent of rapes recorded by police and England and Wales are currently being prosecuted, and "invasive" demands for mobile phone downloads has been cited as a driving factor.
Numerous rape complainants reported police demands for access to their mobile phones including photos, messages and social media accounts, regardless of relevance to the case.
The form read: "If you refuse permission for the police to investigate, or for the prosecution to disclose material which would enable the defendant to have a fair trial, then it may not be possible for the investigation or prosecution to continue."
The National Police Chiefs' Council (NPCC) announced that the notice would be replaced with an interim form from 13 August, while officials work on new guidance governing when mobile phone investigation is required.
It said the change was a response to a Court of Appeal judgment, which provided a set of legal principles, and a damning report from the Information Commissioner.
Last month, the watchdog said police were taking "excessive amounts of personal data" from victims' phones, and storing and sharing it "without legal basis" in some cases.
A report said consent could not be "freely given" if complainants were being pressured by officers or believed refusal would affect how the case was handled.
Digital devices can be demanded from people reporting any crime, but officials admit that the move is more likely for sexual offences because they are often committed with no witnesses or other evidence.
The NPCC said the forms were intended to balance the need to follow reasonable lines of inquiry, respect the privacy of victims and meet disclosure obligations.
UK news in pictures

Show all 50
But critics said they "entrenched an intrusive and unlawful policy of digital interrogations that obstructed justice for thousands of people".
Dame Vera Baird, the Victims' Commissioner for England and Wales, said victims had been forced to "choose between disclosing the entirety of their personal lives and justice" and felt that they, rather than alleged rapists, were under investigation.
"Many good rape cases may have fallen because of the form," she added.
"The Crown Prosecution Service (CPS) needs to review every case it has dropped under the circumstances and to reconsider its prosecution."
The forms formalised requests that had previously been made verbally, and varied between different police forces.
Before they were created, a woman who was raped by a stranger in London told The Independent she dropped her case after police demanded access to her mobile phone.
"It made me very angry, it made me feel like I was the one on trial and they were trying to seek out ways it was my fault," the woman said, adding that she was concerned evidence of past one-night stands could be used against her in court.
In another case, the CPS demanded to search the phone of a 12-year-old rape victim despite the fact the perpetrator had admitted the crime.
A different woman reported being drugged and then attacked by a group of strangers, but the case was dropped after she refused to hand over seven years of phone data.
The Centre for Women's Justice, which launched a legal challenge on behalf of two women who reported rape to the police, said it had been contacted by hundreds of victims and service providers with similar concerns.
One of the complainants raised concerns that "just doing away with the forms won't necessarily improve practice".
"There was nothing consensual about these 'consent forms' and it is a relief that the CPS and police have finally accepted that," she added. "For the first time I feel like there is hope that victims of sexual violence will no longer have to make the choice between privacy or justice as I did."
Claire Waxman, the Victims' Commissioner for London, said current laws were "not fit for purpose" and needed to be reviewed.
She called for the NPCC and CPS to work with victims' representatives "to ensure there is a code of practice everyone is working towards that clearly outlines when phone and other material will be requested, how it will be done and explained to victims, and that victims have right to refuse and do not lose access to justice as a consequence".
In 2019, only 1.5 per cent of more than 55,200 rapes recorded by police in England and Wales were prosecuted.
The most common outcome was listed as "evidential difficulties (victim does not support action)" at 41 per cent - the marker used when victims drop out - followed by other "evidential difficulties" (14 per cent).
In a report on rape cases published in December, HM CPS Inspectorate found that complainants' refusal for police to access their phones, social media accounts or personal records played a part in officers taking no further action in several cases even though they were "otherwise fully engaged".
Some police officers have told victims that the CPS was demanding more evidence following a 2017 scandal over collapsed rape cases, where messages and photos that acquitted suspects were not disclosed.
The CPS has denied any change and said it applies the same legal and ethical code to all crimes.
Assistant Chief Constable Tim De Meyer, the NPCC lead for disclosure, said: "No victim should feel discouraged from reporting a crime to the police.
"Searches of digital devices should not be automatic and will happen only when the investigating officer or prosecutor considers there to be a need to access information to pursue a reasonable line of enquiry. We will still explain this process fully to victims and witnesses."
Register for free to continue reading
Registration is a free and easy way to support our truly independent journalism
By registering, you will also enjoy limited access to Premium articles, exclusive newsletters, commenting, and virtual events with our leading journalists
Already have an account? sign in
Register for free to continue reading
Registration is a free and easy way to support our truly independent journalism
By registering, you will also enjoy limited access to Premium articles, exclusive newsletters, commenting, and virtual events with our leading journalists
Already have an account? sign in