Real IRA murders: Brian Shivers cleared of 2009 double murder of British soldiers at Massereene barracks in Antrim
Sappers Mark Quinsey and Patrick Azimkar were gunned down by two masked gunmen as they collected pizzas outside the gates in 2009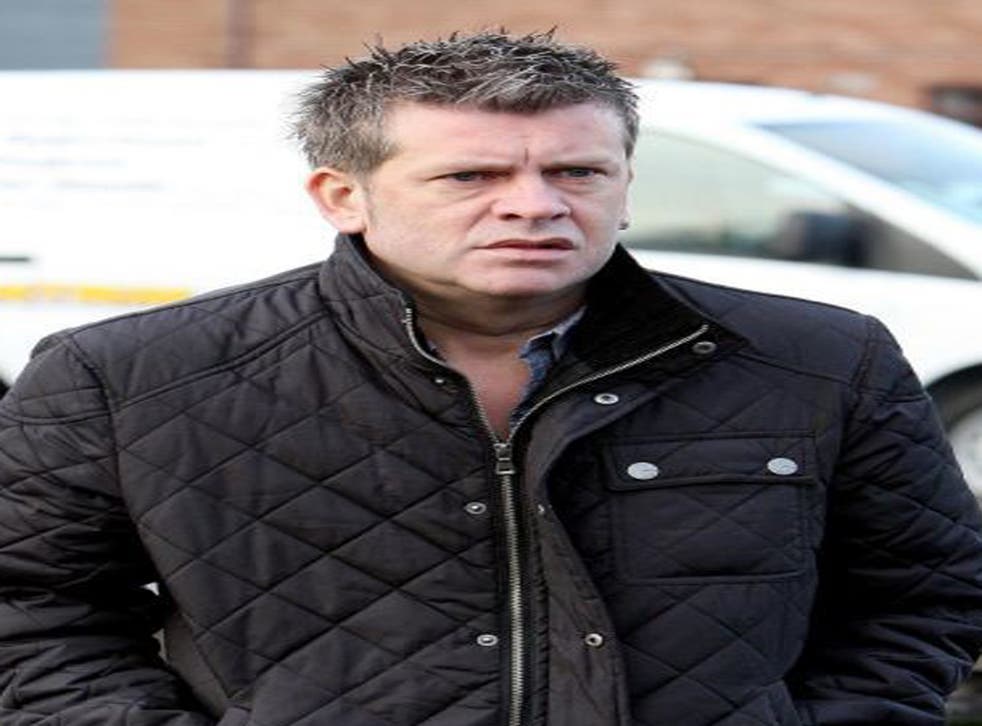 A man convicted of murdering two soldiers in Northern Ireland four years ago has walked free from court after being acquitted in a retrial.
Brian Shivers, 47, had been ordered to spend at least 25 years behind bars for the killings. Yesterday, he was found not guilty of the murders and a number of other charges, including six counts of attempted murder.
He showed no emotion as the judge told him he was free to go. His original convictions were quashed by the Court of Appeal, which ordered a retrial.
Sappers Patrick Azimkar, 21, from London, and Mark Quinsey, 23, from Birmingham, were killed in a Real IRA ambush in March 2009 as they collected pizzas at the gates of Massereene barracks in Antrim. The men, both serving with 38 Engineer Regiment, Royal Engineers, were off-duty and unarmed, and were shot hours before they were due to fly to Afghanistan.
Outside court, Mr Shivers' lawyer, Niall Murphy, said: "Brian Shivers has suffered the horror of having been wrongfully convicted in what now must be described as a miscarriage of justice. He is a seriously ill man who was sentenced to a life term of imprisonment which would have seen him die in prison."
Spr Quinsey's mother, Pamela Brankin, died in March of a broken heart after never recovering from losing her son, according to her family.
In the first trial, the judge acquitted a prominent Irish republican, Colin Duffy, saying there was insufficient evidence against him. Acquitting Mr Shivers at Belfast Crown Court today, the judge, Mr Justice Deeny, noted that Mr Shivers was of previous good character. He said the "ferocious and ruthless" attack was carried out by a determined gang, and added: "He was an unlikely associate for this hardened gang to rely on."
He said the prosecution case against Mr Shivers was based on circumstantial evidence. He could not be sure that DNA found on matches and a phone in a partially burned getaway car might not have been placed there by "an innocent transfer".
The judge said he had asked himself whether prosecutors had eliminated other possibilities, as they were obliged to do, and he was not satisfied beyond reasonable doubt that Mr Shivers was guilty.
The attack took place on a Saturday night at a time when security had been relaxed. Pizza deliveries were ordered by phone about 20 times a week, the court heard, with unarmed soldiers collecting them at the barracks gate. These arrangements meant that troops were vulnerable to attack from terrorists who had monitored the base and carefully planned the incident.
Shots were fired at four soldiers and two delivery drivers. Mr Shivers was cleared of attempted murder, possessing an automatic assault rifle used in the incident, and assisting the gunmen.
Register for free to continue reading
Registration is a free and easy way to support our truly independent journalism
By registering, you will also enjoy limited access to Premium articles, exclusive newsletters, commenting, and virtual events with our leading journalists
Already have an account? sign in