Record number of prison deaths 'due to cuts and overcrowding'
Charity says 'lethal cocktail' has led to sharp hike in suicides, assaults on staff and violence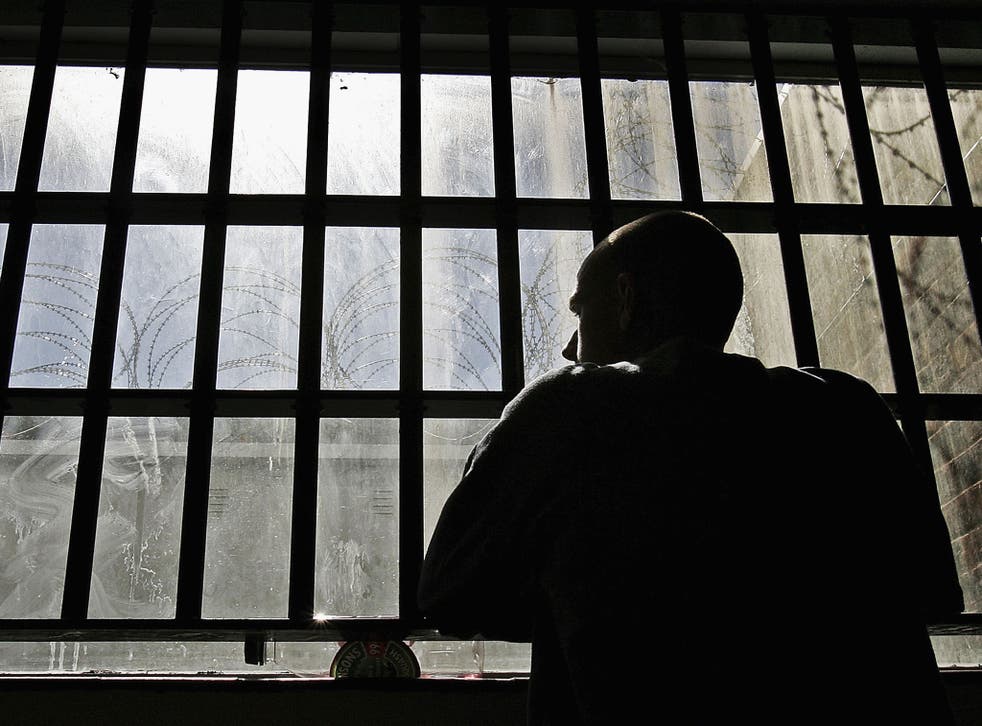 The number of people dying in prison has risen to its highest level since records began more than 30 years ago, figures released by the Ministry of Justice show.
At the same time, serious assaults on prison staff have soared by 54 per cent in two years, while prisoner-on-prisoner violence has also risen sharply.
The figures come after the chief inspector of prisons, Nick Hardwick, warned that a lack of resources, a rising prison population and Government policy pressures were resulting in a "rapid deterioration" in the safety of prisoners.
The statistics reveal that 235 prisoners died in the 12 months to the end of September 2014 – a 19 per cent increase on the previous year. Suicides rose by 38 per cent during the period – from 63 to 87 – while self-harm rates among male prisoners have risen by 52 per cent since June 2005.
The number of assaults on prison staff rose by 12 per cent to 3,427 in the 12 months to the end of June 2014 – an average of more than nine assaults per day.
Serious assaults accounted for 395 of these incidents – up from 300 during the previous year. There were three apparent homicides in prisons in the 12 months to the end of September 2014.
Frances Crook, chief executive of the Howard League for Penal Reform, blamed the rise in prison deaths and self-harm squarely on the Government.
"Ministers must be held accountable for the decisions they make," she said.
"The lethal cocktail of drastic staff cuts, introduction of spartan regimes as part of the incentives scheme, gross overcrowding and rising prison numbers are the cause of violence and self-injury.
"I have never seen a public service deteriorate so rapidly and so profoundly as has happened in prisons in the last year. Government policy is putting public servants and the public in danger.
"Ministers have responded by sticking their fingers in their ears and singing. That has to change."
Earlier this month, publishing his annual report on the state of Britain's prisons, Mr Hardwick said the spike in suicides and the rise in violence and self-harm could not be attributed to a single cause.
But he added: "In my view, it is impossible to avoid the conclusion that the conjunction of resource, population and policy pressures, particularly in the second half of 2013-14 and particularly in adult male prisons, was a very significant factor."
"At its worst, overcrowding means two prisoners sharing a 6ft by 10ft cell designed for one, with bunks along one wall, a table and chair for one, some shelves, a small TV, an unscreened toilet at the foot of the bunks, little ventilation and a sheet as a makeshift curtain. A few prisoners might spend 23 hours a day in such a cell."
But the Prisons Minister Andrew Selous claimed prisons were less overcrowded than they were under the last Government.
"We have managed major organisational change in the last year to create significant savings for the taxpayer and have always ensured that we have enough staff to deliver decent and safe prison regimes," he said.
"Every self-inflicted death is a tragedy, and we make strenuous efforts to learn from each death."
Register for free to continue reading
Registration is a free and easy way to support our truly independent journalism
By registering, you will also enjoy limited access to Premium articles, exclusive newsletters, commenting, and virtual events with our leading journalists
Already have an account? sign in