Revealed: Police missed chance to stop sex offender Jimmy Savile 50 years ago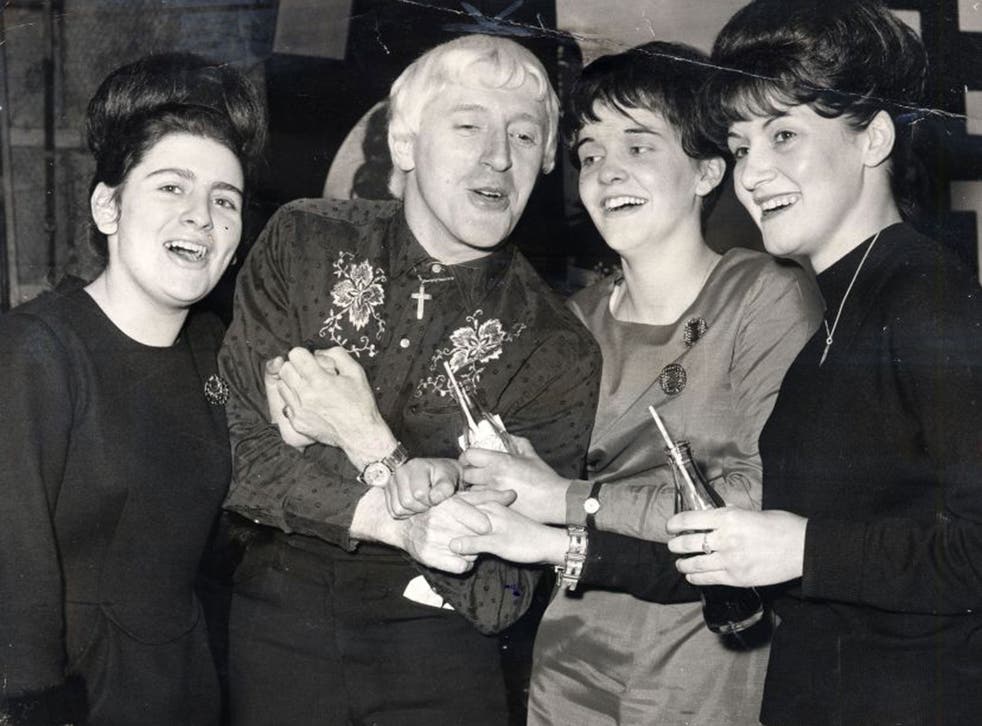 Police received intelligence suggesting that Jimmy Savile was a sex offender 50 years ago but over the following decades missed chance after chance to bring him to justice, a damning report reveals today.
Eight forces received at least 13 reports about the sleazy and criminal behaviour of the television presenter between 1963 and 2009, a review of the police's treatment of him found.
But in each case officers failed to mount competent investigations or to "join the dots" of the evidence held by different forces, allowing him to continue raping and sexually assaulting hundreds of victims.
Crucially, Her Majesty's Inspectorate of Constabulary (HMIC) said in the report, police failed to tell adults who were reluctant to testify against the Top Of The Pops presenter that there were other complaints against him.
Had they done so, the victims might have found the strength to take on Savile during his lifetime, rather than see him venerated as a national treasure on his death two years ago.
It added that despite improved information sharing between Britain's police forces, no system was infallible and "inconsistencies" in approach meant the chance of another Savile-like scandal happening again now was a "distinct possibility". The Home Secretary, Theresa May, asked HMIC to find out what forces knew about the BBC star after his unmasking as an opportunistic paedophile by ITV last year. Although the current Met inquiry suggests Savile had at least 450 victims, HMIC found that police had records of just five allegations and two pieces of intelligence against him during his lifetime. Other reports were not even recorded.
The earliest was an intelligence note from 1964 which named the then disc jockey in connection with a sexual abuse investigation into a "vice ring" involving "absconders" from Duncroft Approved School for troubled girls in Staines, Surrey – but officers failed to act.
Scotland Yard also failed to investigate after receiving an anonymous letter in 1998 which claimed that Savile was "a deeply committed paedophile, and involved in buggery with young children".The Met's paedophile squad and West Yorkshire Police were alerted to the allegations, but neither took action.
Five victims also made allegations – one to Scotland Yard in 2003, three to Surrey Police in 2007 and one to Sussex Police in 2008. However, a serious investigation appears to have been undertaken only in 2007, by Surrey Police, but it failed to challenge Savile's claims or inform the victims that they were not alone.
Another failed investigation in 2008 may have been influenced by Savile's celebrity, HMIC speculated, suggesting that Sussex officers "had Savile's status in their minds when they spoke to the victims".
The report remarked: "The DPP's report cites the fact that the victim in Sussex was told: how difficult it would be for a prosecution to take place because Savile was a 'big celebrity'; that Savile would have the best lawyers because he had plenty of money and that his lawyers would make 'mincemeat' of her; and that she would be publicly branded a liar and that her name would be all over the papers."
In its 60-page report, Mistakes Were Made, HMIC suggested that some victims whose complaints were not formally recorded were dealt with brusquely.
Eight victims had claimed that they tried unsuccessfully to report crimes – four who approached the Met, and one each who went to police in Cheshire, Merseyside, West Yorkshire and the then Royal Ulster Constabulary.
One man who came forward in 1963 in Cheshire to make an allegation of rape against Savile was told to "forget about it" and "move on". Cheshire Constabulary has no record of the complaint, believed to have been the first to police. Another went to Vine Street police station in London to report that his girlfriend had been assaulted at a recording of Top Of The Pops and was warned that he "could be arrested for making such allegations" and sent away.
HMIC said: "We have concerns about the extent to which victims may have tried to report their allegations to the police...and, for whatever reason, were not treated as they should have been."
It concluded: "We consider the failure to connect the various allegations was critical to the eventual outcome of the investigations. There was intelligence available of four separate investigations which was never linked together and, because of that failure to 'join the dots', there was a failure to understand the potential depth of Savile's criminality."
Missed chances: complaints ignored
1963 A man in Cheshire reported a rape by Savile to a local police officer but he told him to "forget about it".
1964 The Metropolitan Police's paedophile unit recorded intelligence about Savile but did not investigate.
1998 The Met's vice squad received an anonymous letter alleging that Savile was involved with "paedophilia." Police did not investigate.
2003 A woman told the Met that Savile had indecently assaulted her in the 1970s, when she was 15, at a recording of Top of the Pops. She was content to provide a witness statement but she did not wish to support a prosecution. Her case was not revealed to Surrey Police.
2007 Three former pupils at Duncroft Approved School told Surrey Police that they had been indecently assaulted by Savile in the 1970s. Savile was interviewed but made unchallenged assertions about his innocence.
2008 A woman told Sussex police she had been indecently assaulted by Savile in 1970. Sussex police did not seek to interview or arrest Savile.
2009 At least four other victims recounted making complaints to police forces but these were not acted on.
Register for free to continue reading
Registration is a free and easy way to support our truly independent journalism
By registering, you will also enjoy limited access to Premium articles, exclusive newsletters, commenting, and virtual events with our leading journalists
Already have an account? sign in
Register for free to continue reading
Registration is a free and easy way to support our truly independent journalism
By registering, you will also enjoy limited access to Premium articles, exclusive newsletters, commenting, and virtual events with our leading journalists
Already have an account? sign in