More than half of UK teenagers have seen revenge porn being shared by friends, finds research
One in 10 children aged 13 to 17 has been the target of sexualised threats, including rape threats, Childnet says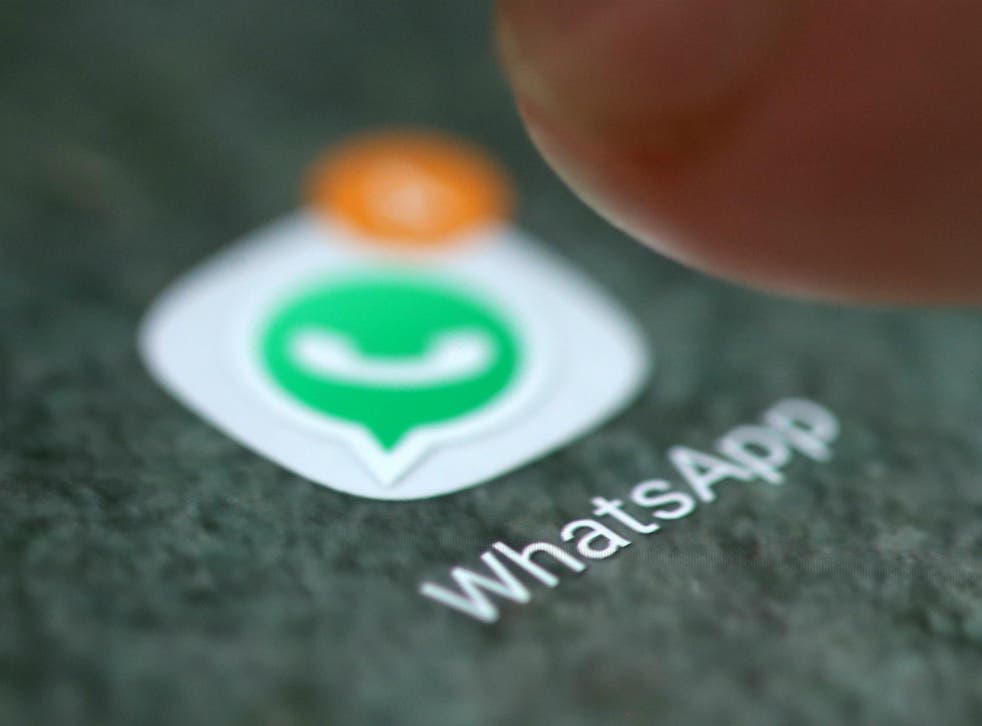 More than half of UK teenagers have seen their friends sharing revenge porn images of people they know, research suggests.
And nearly four in 10 say they have witnessed peers setting up so-called "bait out groups" on social media to solicit or share sexual images and gossip.
The figures arose in a new report by the Childnet charity which found that "for many young people, online sexual harassment is embedded in their digital lives and to some extent normalised and expected".
Hannah Broadbent, the group's deputy chief executive, told The Independent the findings were "staggering" and that the stories of some young people were "heartbreaking to hear".
Speaking about the bait out groups, she said: "The idea is not necessarily just for images but also for gossip. It's kind of the name-and-shame culture in these communities.
"Sometimes a page, or, we're seeing, it's in videos, where young people are invited to bait out people that they know. They're asked to share nude images or gossip.
"We found that these are quite localised. They're very much linked to the offline – they're based around a school, a local community."
Childnet's report, part-funded by the European Union and using data collected by the University of Central Lancashire, found also that 31 per cent of girls and 11 per cent of boys had received unwanted sexual messages online from their peers.
One in 10 had been the target of sexualised threats, including rape threats. More than half, or 51 per cent, had witnessed the sharing of nude images of someone they know, while 6 per cent had been victims of the practice.
Childnet surveyed 1,559 UK teens aged between 13 and 17.
"Girls are judged more harshly" when revenge porn-style images of them are shared, Ms Broadbent said.
But the motive for sharing is not always retaliatory, she said. Sometimes an image is taken and spread "as a joke", or "banter going too far".
A 14-year-old who shared an image of herself with a boy told researchers: "Lots of people asked for nudes and I finally sent one to a boy who told me he really liked me and that if I sent him it we could be such an amazing couple.
"I fell for it and the next day my pictures were all around school even though he sent me a picture first.
"Everyone says it's okay for boys to send 'dick pics' but when girls do it all you get is hate, like slag, sket, slut. I made the wrong decision, I regret it."
UK news in pictures

Show all 50
Ms Broadbent added: "What we saw is that there is the non-consensual taking of images as well. Sometimes it's referred to as 'creep shots' or 'upskirting'."
Creep shots could even be spread as "punishment" by friends who felt they had been slighted, she said.
Nearly a quarter – 23 per cent – of those surveyed said they had seen one of their peers take such an image and share it online, while 8 per cent admitted they had done it themselves.
Sharing of images takes place over Facebook, WhatsApp, Snapchat and Instagram, and can move across platforms, Ms Broadbent said. "These are the places that young people are."
Group chats in apps like WhatsApp are a common medium for the practice. On Instagram, children create private accounts specifically to share the pictures; in order to be allowed to follow the account and see the images, their peers must send gossip or similar photos.
Childnet hopes speaking out about the abuse faced by children across the UK will spur "bystanders to actually take action and not just let it happen in their peer groups without challenging it", Ms Broadbent said.
To read the report in full, click here.