UK's most prolific rapist Reynhard Sinaga leaves home in search of victims
Reynhard Sinaga: Most prolific rapist in UK history jailed for life over Manchester attacks
Police say serial rapist may have targeted more than 190 victims
Britain's most prolific rapist has been unmasked as a judge said the true scale of his "perverted" crimes may never be known.
Reynhard Sinaga was jailed for a minimum of 30 years on Monday for 159 offences against 48 men who were lured to his Manchester flat, drugged and raped.
Judge Suzanne Goddard QC said 195 victims had been counted by police in videos that Sinaga took of himself carrying out the assaults while they were unconscious.
"I am unaware of any other case of sexual offending of this scale and magnitude," she told the 36-year-old while passing sentence on Monday. "The true scale of your offending may never be known."
Detectives from Greater Manchester Police are attempting to speak to 70 potential victims who have not yet been identified, and could not rule out others who may not have been filmed or come forward.
Details of the case, which is the UK's largest ever rape prosecution, have been made public after reporting restrictions were lifted following the end of four trials. Sinaga was already serving a life sentence at HMP Manchester for convictions in the first two trials, but his minimum term has now been increased to 30 years.
Reynhard Sinaga: Most prolific rapist in UK history jailed

Show all 11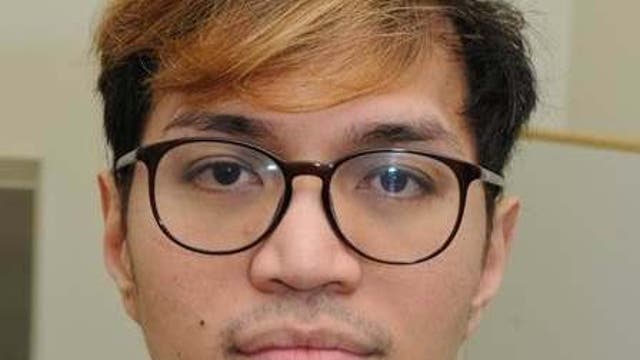 Manchester Crown Court heard how Sinaga went out in the early hours of the morning, looking for drunk young men who were alone around nightclubs near his flat.
The slight-built Indonesian student posed as a good samaritan, offering the men a place to sleep or more drink, the court heard.
Sinaga is thought to have laced alcoholic drinks with a drug such as GHB, known as liquid ecstasy, to incapacitate his victims.
Judge Goddard described him as an "evil serial sexual predator" who had targeted young men on a night out with friends.
"One of your victims described you as a monster. The scale and enormity of your offending confirms this as an accurate description," she added.
"Your actions show you are a dangerous, deeply disturbed, and perverted individual with no sense of reality."
She added that he was a "cunning and deceitful individual who will never be safe to be released". The decision to release prisoners is made by the Parole Board.
His victims – who were mostly heterosexual – had little or no memory of the assaults, which Sinaga filmed on his mobile phone. The men left the flat unaware they had been violated.
Sinaga was caught after one of the men regained consciousness and fought him off, before taking his phone to the police.
The court heard that many victims suffered from trauma and lasting psychological damage, including two men who attempted suicide.
He claimed that the men consented to playing a sex game in which they pretended to be dead.
But the defence was labelled "preposterous" by prosecutor Iain Simkin as footage showed some victims snoring.
He was found guilty of a total of 159 offences committed between January 2015 and May 2017 – 136 counts of rape, 14 counts of sexual assault, eight counts of attempted rape and one count of assault by penetration.
Greater Manchester Police has urged anyone who believes Sinaga may have approached them on a night out to come forward. Officers say he may have been committing crimes for 10 years.
Assistant chief constable Mabs Hussain has said police have specialist officers available for the case and they are working with support services for victims of sexual abuse.
"At the forefront of this investigation, and our primary objective throughout, has been to provide support to the victims and I would encourage them to come forward. We have the specialist services to provide that support," Mr Hussain said.
When Greater Manchester Police examined the attacker's multiple digital devices, they found 3.29 terabytes of graphic material – the equivalent of 250 DVDs – depicting sexual assaults.
Jurors who had to watch some of the mobile phone footage were later offered counselling.
Ian Rushton, northwest deputy chief crown prosecutor, said Sinaga "appears to have derived further twisted pleasure from re-watching his films in court and putting victims through the trauma of giving evidence".
He said Sinaga was "the most prolific rapist in British legal history" and possibly "in the world", and would "no doubt still be adding to his staggering tally" had he not been caught.
"Sinaga's unthreatening demeanour duped these young men – many of whom thanked him for his kindness in offering them a place to stay – into thinking this monster was a good samaritan," Mr Rushton added.
"I would like to pay tribute and express my gratitude to all of these men for their incredible resilience, bravery and strength in helping us bring these harrowing cases to court."
The court heard how none of the victims wanted to know details about what happened to them when they were traced by police.
Some have also chosen to not tell their family or close friends about the traumatic assaults.
Reports relating to Sinaga can be made online here. Anyone who wants to speak to police is asked to call 0800 092 0410 from the UK and 0207158 0124 from abroad.
Anyone who has been affected by the case and would like to seek support from specialist agencies can contact 0800 056 0154.
Additional reporting by PA