Rillington Place: What John Christie's residential burial ground looks like now
The street where the serial killer lived might have been demolished in the seventies in a hasty attempt to erase the past, but local residents haven't forgotten Christie's crimes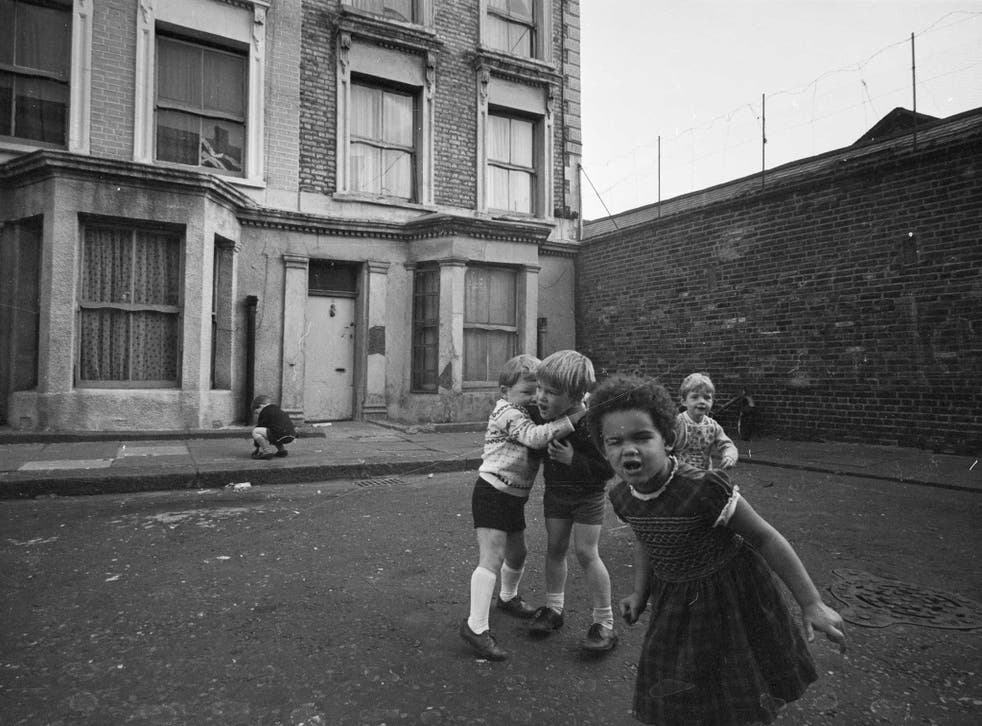 "I have a bad feeling about this place. The electrics go wrong. The toilets go wrong. The heating goes wrong. I'm going to get an exorcist in. I've had devout Catholics come and told them to bring holy water."
I'm in Notting Hill in west London with a 76-year-old man who doesn't want to be named. He moved into his house after the area was rebuilt in 1978, and seems to regret it. "I think the place is cursed," he says. "I've had bad luck since I've been here. I've been here 40 years. My health's gone. Everything's gone."
If you're superstitious, you could say he has a good reason to be concerned, for he lives just beside where 10 Rillington Place used to be, and where John Reginald Christie used to live. You may have heard his name already: Christie killed at least eight women – including his own wife – over a 10-year period during the 1940s and 1950s.
Until his arrest in 1953, Christie stored all of his victims' bodies on his property. Some he buried in his garden, while others he stashed beneath his floorboard, or hid away in a secret alcove in his kitchen.
Back then, Notting Hill wasn't the affluent area it is now. It was impoverished and derelict – or, as one observer put it, "a massive slum, full of multi-occupied houses, crawling with rats and rubbish". Rillington Place very much belonged here, housing a row of crumbling terraced houses.
After Rillington Place was flattened, Bartle Close and Andrews Square were built on top of it. The red-brick houses lining them cover Christie's residential burial ground like a hastily stuck on plaster.
During the seventies redevelopment would have likely been on the horizon for a place like Rillington, although it's widely believed that its demolition was partly to help people forget the horrors of what had happened there.
But despite the efforts of the local council to erase the past, Christie's crimes are about to be unearthed again. The BBC is about to air a three-part series called Rillington Place, with Tim Roth starring as Christie and Samantha Morton as his wife Ethel. The last time Christie's life was dramatised was in the 1971 film 10 Rillington Place, in which Richard Attenborough gave a memorably creepy performance as the serial killer, alongside John Hurt and Judy Geeson.
The BBC drama will focus on two of Christie's victims: Beryl Evans and her one-year-old daughter Geraldine. The mother and her child moved into the top floor flat of 10 Rillington Place in 1948. Christie killed them both a year later, then framed her husband Timothy Evans, a 24-year-old lorry driver from Wales. Evans – who had an IQ of 70 and seems to have been forced into giving a false confession – was charged and executed for the murder of his daughter in 1950.
Caught on camera: Britain's best crime photography

Show all 38
It took another three years until Christie was brought to justice, although by then he had already killed three more women. When it became clear Evans had not killed his wife and child, his case was key in turning the tide against capital punishment, which was abolished in 1965.
According to the BBC, Rillington Place will "explore the relationships and individual actions that led to this tragic miscarriage of justice". However, it's also likely that a large part of the show will satisfy our ongoing fascination with serial killers, who seem to endlessly vie for our attention, even from the grave.
"There seems to be this incredible interest in serial murder at the moment," says Professor David Wilson, a criminologist at the Birmingham City University, and author of A History of British Serial Killing. "There have been some dreadful crimes happening in his country recently, and they're almost what I'd call 'performance murders'. James Fairweather, the 17-year-old who killed two people in Colchester, for example: it was almost as if he wanted an audience." (According to news reports, Fairweather was 'turned on' by serial killers such as Ian Huntley, and tried to emulate them.)
"There are specific things that fascinate people about 10 Rillington Place," says Wilson. "The first thing is that Christie was a very respectable man. He had been a police officer, was holding down a job: people experience a certain schadenfreude when respectable people get into trouble."
But Christie was anything but harmless. It is now widely accepted that he was completely depraved – a necrophile posing as a backstreet abortionist who preyed on vulnerable women. He would invite his victims back to his flat and trick them into inhaling cooking gas.Once this knocked them out he would then rape their unconscious bodies, before strangling them to death. This was the case for Beryl Evans, who reportedly came to him as she had become pregnant again and couldn't afford to have another child.
What's particularly terrifying about Christie is how he treated the trail of death piling up around him. In 1946 he was digging in his garden when he unearthed a femur. Christie would have likely known whom it belonged to: three years earlier he had killed the 21-year-old munitions worker and prostitute Ruth Fuerst before burying her in the same plot of land. A year later he did the same to the 32-year-old Muriel Eady, who he worked with at a radio factory.
You'd think Christie would have panicked upon seeing the thigh bone – the largest in the human body, with an average length of almost half a metre. But instead of hiding it away, he was completely nonchalant, and used it to prop up a rickety trellis on the right-hand side of his garden. He left it there for the next seven years. In this time, police searched his property for Beryl and Geraldine Evans. Yet he never even tried to move or conceal it.
There is now a small garden where Christie's house used to be. "They decided to not build anything on this land and it's not listed as contaminated, but as a memorial garden," says Kjell-ole Haune, a 40 year-old composer from Norway. He tells me how his children play across it, while families from the square have barbeques on it during the summer. "Why wouldn't a property developer build here now?" he asks. "You could easily make £1m"
What happened here 60 years ago clearly hasn't had the same impression on him as his elderly neighbour. He's happy to go over the details of Christie's life in forensic detail, and show me exactly where he operated. When it comes to taking his photo, he goes inside to change out of the clothes he's been wearing to renovate a nearby flat, and comes out dressed like a 18th century composer, with a long black overcoat and cravat. "I wear this sort of thing when I'm walking about," he says. "Although I usually wear make-up too."
Haune moved with his wife to St Andrews Square in 2005. They bought the flat for £340,000, and recently put it up for sale at £1.125m. Haune says that knew the Christie story before he moved. "The estate agent told me about the murders before we bought the place," he says. "He told us that this used to be Rillington Place and there were infamous murders here by a guy called Christie."
The fact that several women were once buried outside his door by an infamous serial killer didn't put Haune off, however: he has lived happily at the address for the past 11 years. "We looked it up and read the story," he says. "I think I would be a bit more suspicious if I bought on the ground floor."
Unlike the elderly unnamed resident, who lives below him, Haune doesn't believe that Christie's crimes are anything to worry about. "I didn't have any bad vibes when I walked into the house," he says. "And I thought to myself: London is a big city. Unless you can show me one plot of land where someone hasn't been killed slaughtered, raped or stabbed in the past 1,000 years – well, I don't think that plot of land in London exists."