Extinction Rebellion co-founder cleared of further charge in paint-throwing case
Roger Hallam and four other protesters have been cleared of a criminal damage charge in an ongoing trial at Wood Green Crown Court.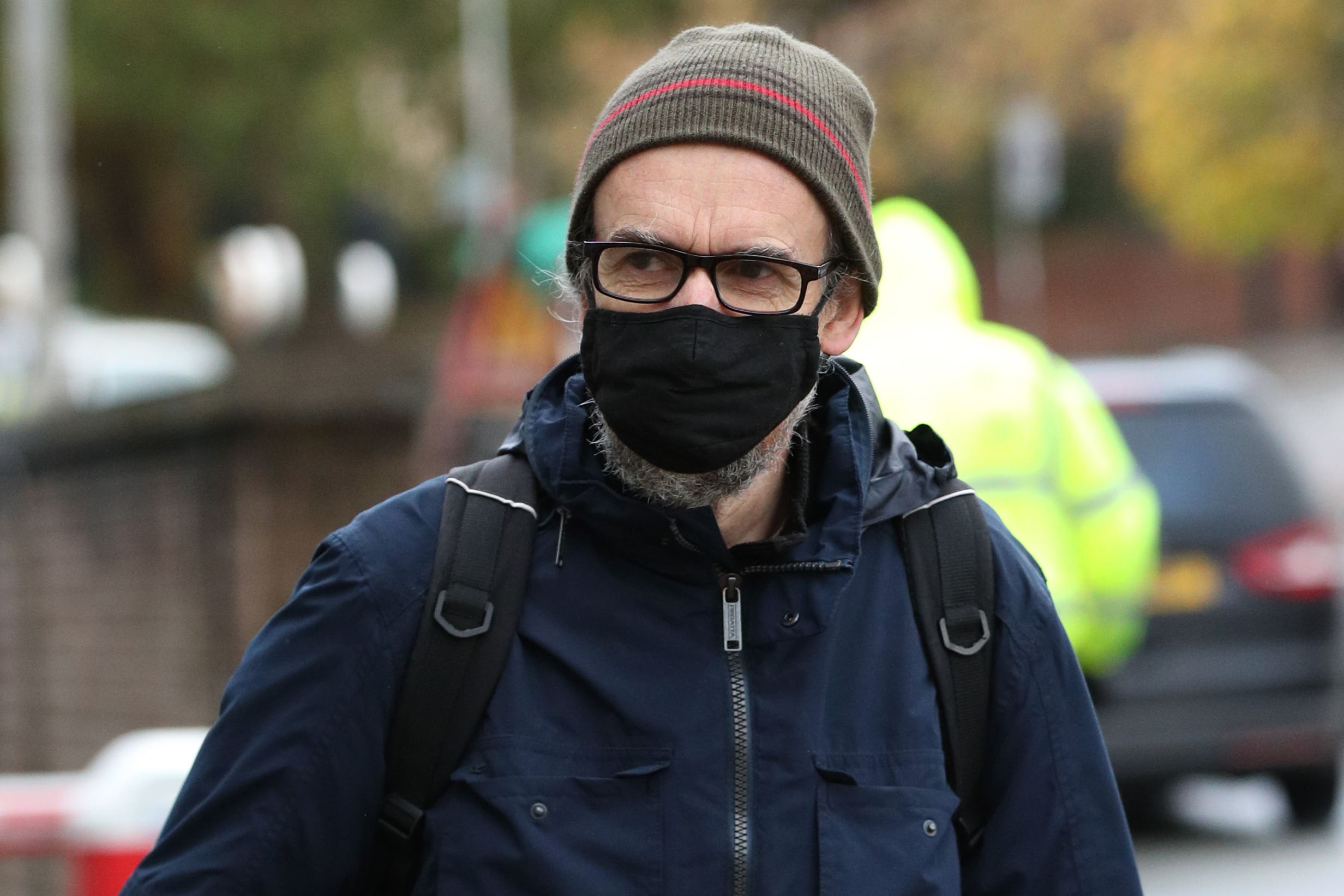 Extinction Rebellion co-founder Roger Hallam is among several activists who have been cleared of a criminal damage charge in an ongoing trial over paint-throwing protests.
The 56-year-old was cleared of conspiracy to cause damage to property along with four other protesters, in relation to plans to spray pink paint over trade union buildings between August 13 and 24 2020.
Hallam and fellow demonstrators Dr Diana Warner, 63, Ferhat Ulusu, 44, Holly Brentnall, 31, and Rev Stephen Nunn, 58, were each cleared of the count on Tuesday by a jury at Wood Green Crown Court in north London.
The court previously heard that their protest was foiled by police the day before, so no damage was caused.
This comes after the same jury acquitted several protesters of conspiracy to damage property over two successful protests which saw them throw pink paint over the headquarters of charities and political parties.
In one demonstration, which took place on July 21 2020, Hallam and Brentnall, along with Ryan Simmonds, 36, and Valerie Brown, 70, targeted the premises of Christian Aid, Amnesty International, Greenpeace and Friends of the Earth.
At each charity headquarters, they asked to hand in a letter before launching the paint and attaching copies of the letters to the buildings.
Hallam previously told the court the quartet, who are part of the Burning Pink group, targeted the charities because they felt they were not doing enough to tackle climate change.
The second stunt, over which nine people were cleared of conspiracy to cause damage on Monday, involved throwing pink paint over the headquarters of the Conservative, Labour, Liberal Democrat and Green parties on or before August 13 2020.
Simmonds, Brentnall, Nunn and Warner were found not guilty of the charge, along with Nicola Stickells, 52, Stefan Lindon, 59, Nicholas Cooper, 40, Genevieve Scherer, 76, and Richard Barnard, 50.
Jurors did not come to a verdict on one count of burglary against Brentnall and Cooper, and a hearing has been set for March 6 to decide whether there will be a re-trial.