Mastermind behind iSpoof fraud website jailed for more than 13 years
Tejay Fletcher, 35, founded the site which supplied criminals with tools to con victims out of £100 million.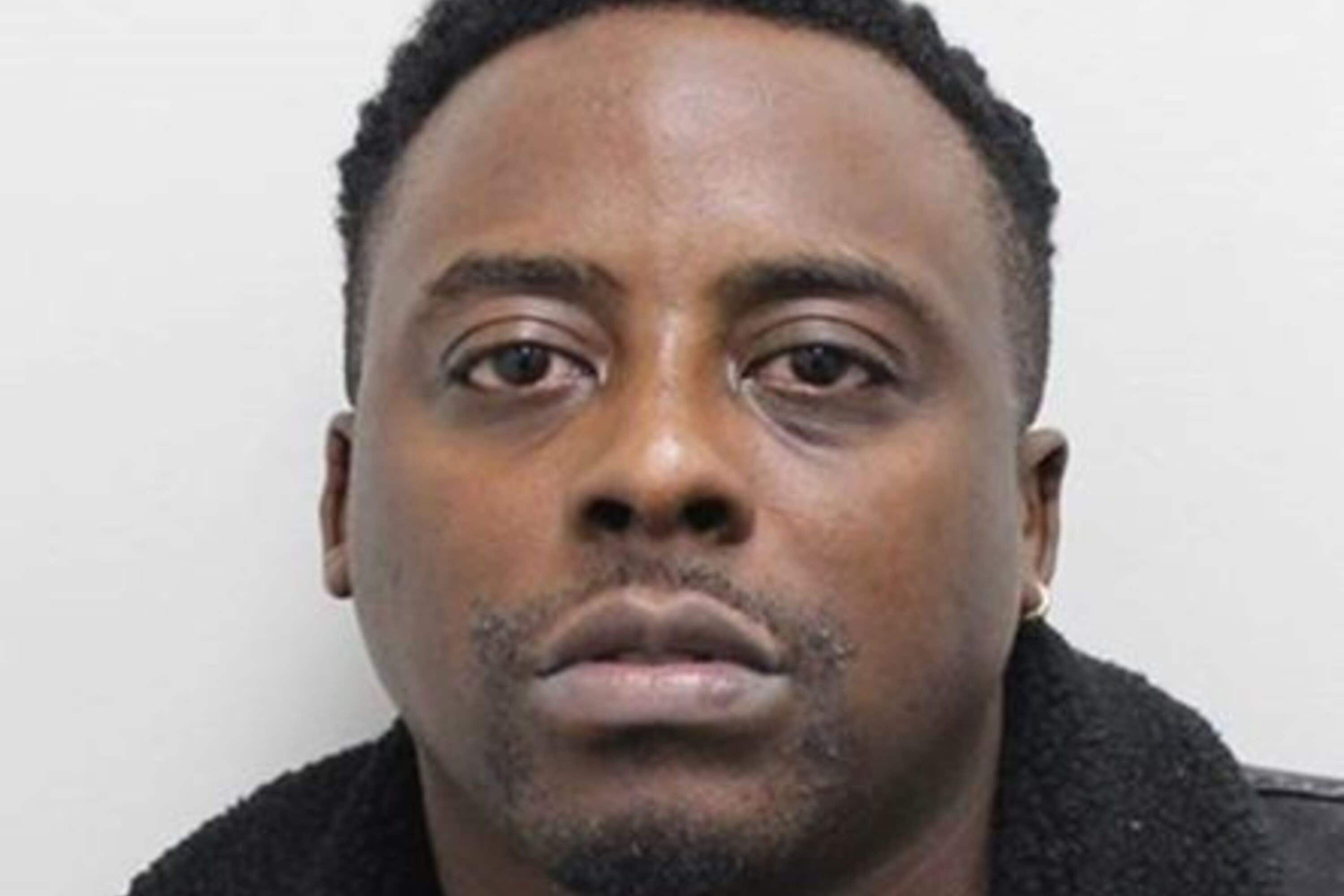 The mastermind behind an online fraud shop used to con victims out of more than £100 million has been jailed for more than 13 years.
Tejay Fletcher, 35, bought a £230,000 Lamborghini, two Range Rovers worth £110,000 and an £11,000 Rolex after making around £2 million from the iSpoof.cc website.
He was the founder and leading administrator of the site, which was brought down last year in the UK's biggest fraud sting.
Criminals were offered tools that allowed them to disguise phone calls so they appeared to be from a trusted organisation, such as a bank, so they could empty their targets' accounts.
Victims around the world were defrauded of at least £100 million, including a minimum of £43 million from people in the UK, Southwark Crown Court was told.
The website earned around £3.2 million in cryptocurrency Bitcoin, with the "lion's share" of around £2 million ending up with Fletcher, said prosecutor John Ojakovoh.
Fletcher last month pleaded guilty to four charges, including making or supplying an article for use in fraud, encouraging or assisting the commission of an offence, possession of criminal property and transferring criminal property, between November 30 2020 and November 8 2022.
Judge Sally Cahill KC jailed him for a total of 13 years and four months on Friday, telling him: "For all the victims it was a harrowing experience."
One victim lost £3 million, while the 4,785 people who reported being targeted to Action Fraud lost an average of £10,000, according to police.
The judge said they suffered damage to their businesses, personal financial problems, sleeplessness, depression, emotional stress and fall-outs with family members.
She told Fletcher, who has 18 previous convictions for 36 offences, he "didn't care" about them, adding: "The late expression of remorse is regret for being caught rather than empathy for your victims.
"The evidence in my view shows very clearly you had a leading role and an active role in creating a sophisticated article for fraud, which generated a substantial profit for you."
Simon Baker KC, defending, had told the judge his client had no idea of the scale of the eventual fraud when he set up the website.
But the judge told Fletcher: "As is the case with any successful business you probably didn't realise how successful and profitable your enterprise would be."
Fletcher was arrested at his girlfriend's house in east London last November in a global operation to bring down iSpoof as part of the UK's biggest fraud sting.
Judge Cahill praised the Metropolitan Police force for its investigation, which involved 700 days of work.
The court heard Fletcher rented an east London apartment, which boasts views of the Royal Victoria Dock and the city skyline, and owned a £230,000 Lamborghini.
Fletcher also spent a total of £120,000 on two Range Rovers for him and his girlfriend, while police found a money counter, jewellery and an £11,000 Rolex in his home.
The Met said iSpoof was created in December 2020 and at its peak had 59,000 users, with up to 20 people per minute targeted at one point by callers using technology bought from the site.
The scam calls, along with other features offered through the site to obtain passwords and PINs, were all used to empty the victims' bank accounts.
Users of the website paid hundreds or thousands of pounds a month for its features, which were marketed on a channel on the encrypted messaging app Telegram called "iSpoof club".
The court heard Fletcher carried out "market research", promoted new products and encouraged users to commit fraud.
Mr Baker described Fletcher, who has a young son, as an "extremely bright young man", adding: "It is extremely unfortunate that intellect was not channelled into gainful activities."
He worked with a youth charity and developed an anti-bullying campaign in the years before his arrest and had received an offer of a place at drama school, the barrister added.
"His guilty plea reflects his genuine regret and remorse for his actions and his sincere wish to apologise to those who have suffered as a result of the frauds perpetrated against them as a result of the ispoof website," said Mr Baker.
Kate Anderson, deputy chief crown prosecutor for the Crown Prosecution Service (CPS), said: "Fraud is not a victimless crime and the cost to the many victims in this case has not just been financial, it has also had a huge emotional impact, causing extreme distress and devastation to those affected – many of whom had their life savings stolen from them.
"This was a complex and challenging case, and I would like to thank the Metropolitan Police and the many national and international law enforcement partners who worked with the CPS to secure the evidence for us to present.
"We were able to show how Fletcher was instrumental in the setting up of the website, which gave people the tools to defraud others."
Met Commissioner Sir Mark Rowley said: "We are proud to have taken down criminals at the top of this fraudulent network, heartless people who were determined to facilitate fraud on an industrial scale, ruining the lives of many victims who were targeted.
"Closing down iSpoof has been the UK's biggest ever fraud operation and was a collective effort.
"The investigative excellence of the detectives who led this case is a great example of expertise at the Met bringing justice for victims. Huge thanks must also go to the officer in the case DC Ed Sehmer."