Alleged victim of Rolf Harris 'yelled pervert at him through TV screen'
Husband of woman, who claims entertainer molested her when she was 13, tells trial compensation is not a factor in the complaint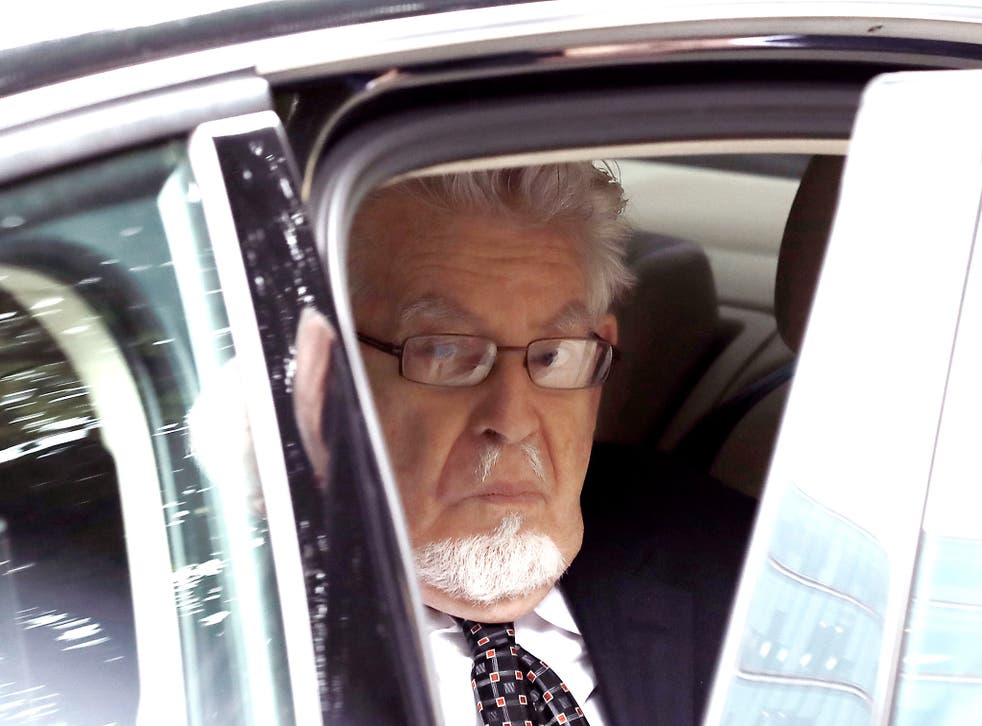 The husband of one of Rolf Harris' alleged victims has told jurors he first learned of his wife's allegations when she began yelling at the television as the entertainer appeared on screen, branding him a "pervert".
Convicted child molester Harris, 87, is accused of touching the then-13-year-old schoolgirl after he appeared on the BBC's Saturday Superstore programme in 1983.
The complainant's partner said he was "shocked" when his wife told him of the incident around 17 years later when he heard her shouting at the Australian artist and entertainer when he was on TV.
The man denied the pair had "cooked up" the story between them to try and gain compensation.
Prosecutor Jonathan Rees asked the man whether he and his wife "saw an opportunity, saw pound signs in your eyes" before making the allegation.
The witness replied: "No, she said from the start she did not want compensation."
The court heard the woman, now in her 40s, had come forward to make her complaint on the same day a newspaper report in the Daily Star said that Harris' victims were to receive "£200,000 in compensation".
The alleged victim said she did not recall the headline referred to as she was "not really a Daily Star reader" and that although she was aware of people claiming compensation, she was not familiar with the sums involved.
The woman, who gave evidence via video link at the trial at Southward Crown Court, said coming forward had been "the hardest thing I have ever had to do".
Asked whether she had made a claim for compensation, she replied: "No, I have not and I don't intend to. It's not about that. It's about vindication and justice."
Asked why she had taken so many years to come forward, she replied: "Because it is quite a decision to make, to come forward when you haven't been believed by members of your own family and others … it takes a while to make a decision to come forward and talk to police."
Mr Harris' defence lawyer, Stephen Vullo QC, told the court the entertainer was joking when he allegedly asked the girl if she "often got molested on a Saturday morning", or words to that effect.
The woman replied: "I fail to see, whether it is said to a group or a single child, how that can be misconstrued as a joke in any way."
The entertainer was jailed on twelve counts of indecent assault that took place between 1968 and 1986 on four female victims who ranged in age from eight to nineteen. He has been serving a sentence of five years and nine months.
Harris was released from HMP Stafford on Friday to attend the latest court proceedings. He is charged with four offences against three women between 1971 and 1983.
He arrived at court for the opening day of the trial accompanied by his niece Jenny Harris, and wore a hearing loop throughout the proceedings.
Harris denies all charges against him and the trial continues.
Register for free to continue reading
Registration is a free and easy way to support our truly independent journalism
By registering, you will also enjoy limited access to Premium articles, exclusive newsletters, commenting, and virtual events with our leading journalists
Already have an account? sign in
Register for free to continue reading
Registration is a free and easy way to support our truly independent journalism
By registering, you will also enjoy limited access to Premium articles, exclusive newsletters, commenting, and virtual events with our leading journalists
Already have an account? sign in