Rotherham child sex abuse victim was beaten by brothers after they found out about abuse, court hears
Four men and two women have been convicted for the rape and sexual abuse of 15 girls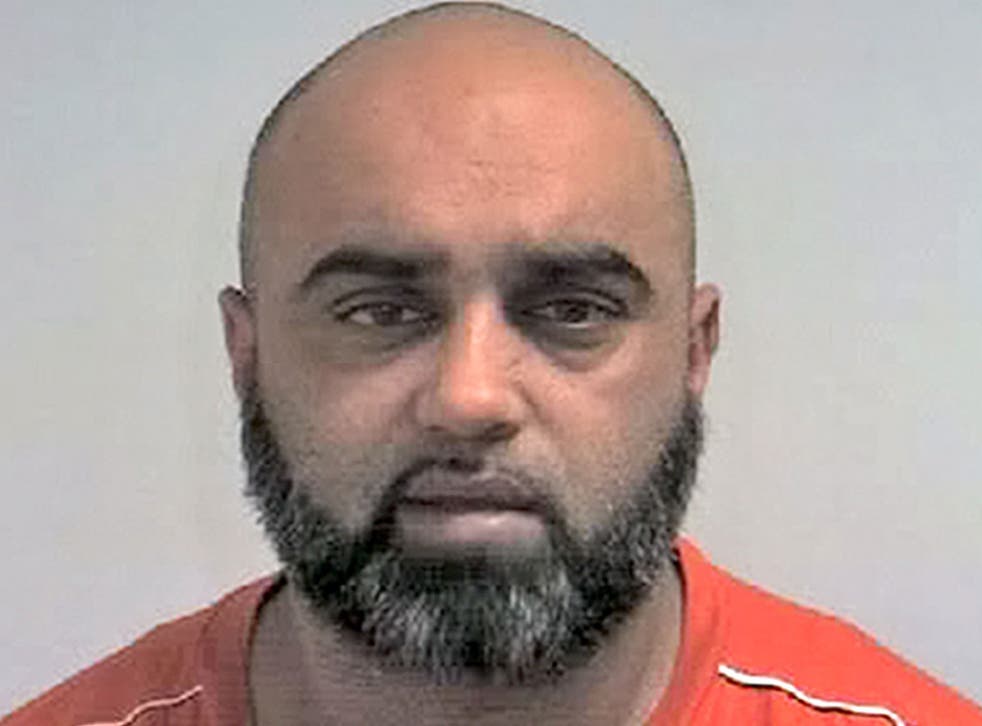 A teenage victim of a grooming gang in Rotherham was beaten by her own family when they discovered she had been sexually abused, a court has heard.
The girl's plight was laid out by prosecutor Michelle Colborne QC in a series of victim impact statements ahead of the sentencing of the gang which is said to have operated with "impunity" in the south Yorkshire town.
The gang of four men and two women were sentenced to a combined 103 years for the rape and sexual abuse of at least 15 girls in their early teens - one victim was just 11.
The Hussain brothers were all give stiff sentences - Arshid got 35 years, Basharat got 25 and Bannaras got 19 - whereas their uncle Qurban Ali was jailed for 10 years.
The men's accomplices - Karen MacDonald and Shelley Davis - were also give a 13 year jail term and an 18-month suspended sentence respectively.
Ms Colborne said Bannaras Hussain - who was handed a 25-year sentence - met the girl when she was 12 or 13 and she performed sex acts on him.
She said the girl had performed oral sex on Bannaras in a car next to Rotherham police station.
When a police car pulled up beside them and the officer asked what was going on, Bannaras shouted "she's just s***ing my c***, mate".
The policeman is then alleged to have driven off and was "indifferent to whether she consented or not".
UK news in pictures

Show all 50
Ms Colborne said the girl suffered more abuse from her family after the assault: "When her brothers found out, they were furious with her and would physically assault her because she was involved sexually with an Asian man."
Other victims described the abuse they were subjected to - highlighting one girl's statement who said the Hussain brothers acted as a "pack of animals" and urinated on her.
Another described feeling suicidal after she became pregnant due to the abuse.
The girl accused of Basharat of "stealing the person she was" and said she still felt "guilt" over what had happened.
As their sentences were read out there were shouts of "yes" from the public gallery were many of the victims and their families were gathered.
Judge Sarah Wright praised the "immeasurable courage" of the victims for coming forward.
She described the gang's crimes as an "appalling catalogue of offending".
She said: "Your victims were targeted, sexualised and in some cases subjected to acts of a degrading and violent nature.
"Many of the victims were subjected to repeated abuse. There was a pattern of abuse which was repeated over and over again. Some victims were groomed, some coerced and intimidated.
"They were made to feel that they could not report what was happening to them.
"Even if they did, no action was taken and you were free to continue your exploitation of them."
Addressing Arshid she said one his victims "was just a child" when he groomed her.
She dismissed the defence's argument that there had been a relationship between the pair saying "she was a child and you were an adult".
She said: "She lost her education, her friends and her family as result of your actions. She too has self-harmed and suffered from eating disorders. She vividly describes her life as being shattered into a million pieces and she feels she is just held together by sticky tape."
Additional reporting by PA
Register for free to continue reading
Registration is a free and easy way to support our truly independent journalism
By registering, you will also enjoy limited access to Premium articles, exclusive newsletters, commenting, and virtual events with our leading journalists
Already have an account? sign in
Register for free to continue reading
Registration is a free and easy way to support our truly independent journalism
By registering, you will also enjoy limited access to Premium articles, exclusive newsletters, commenting, and virtual events with our leading journalists
Already have an account? sign in