Home Office had information on Rotherham grooming gangs in 2002 but failed to act, review finds
'How many lives could have been protected if swift action had been taken a decade before the Jay report?' MP asks
Lizzie Dearden
Home Affairs Correspondent
Tuesday 17 July 2018 20:27 BST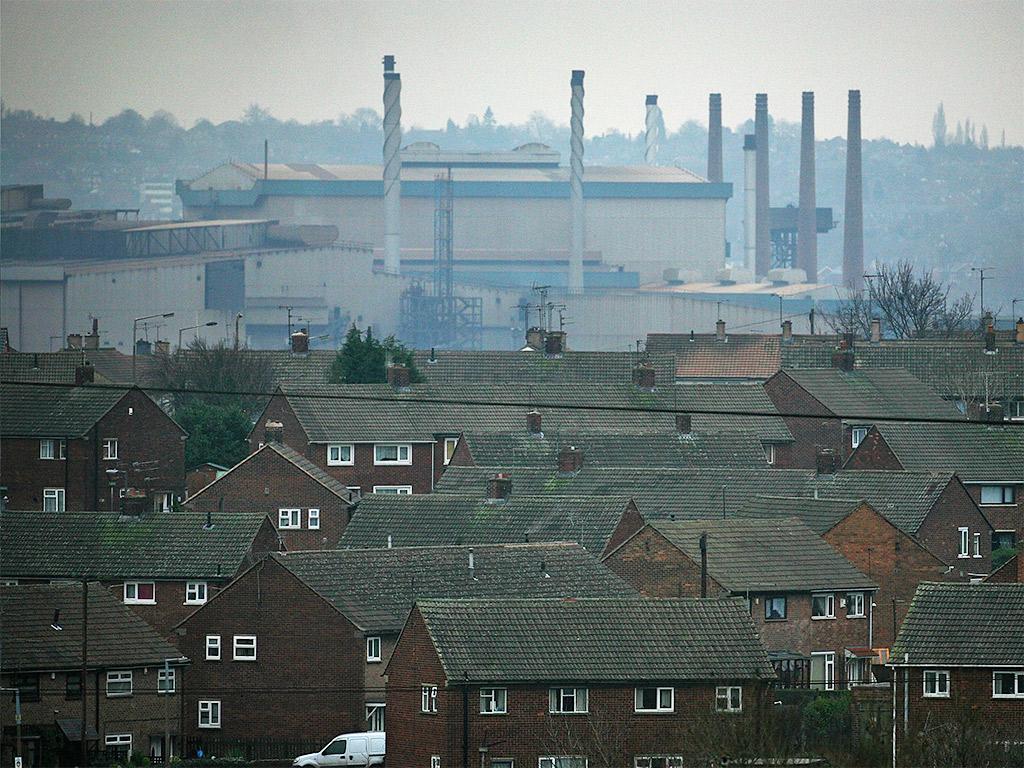 The government received information detailing the extent of grooming gang activity in Rotherham as far back as 2002 but failed to properly act on it, a review has found.
The National Crime Agency's ongoing investigation has revealed that more than 1,500 girls and young women may have been abused in the Yorkshire town between 1997 and 2013.
A report by Alexis Jay exposed "blatant" failures by police and the Labour-run local council, where officials feared racism accusations at the time.
The independent inquiry said an unpublished Home Office research report from 2002 described the extent of child sexual exploitation in Rotherham and a series of criticisms over the response "that should have raised concern".
But a large-scale inquiry was not launched until after a Times report on the scale of grooming provoked a national scandal a decade later.
An internal Home Office review of the information it handled could not locate the 2002 document but found that records were "imperfectly operated" and it may have been received.
After reviewing the internal probe, barrister Richard Whittam QC and NSPCC chief executive Peter Wanless concluded that the government had been "significant and proportionate" and found no evidence of files deliberately being destroyed.
But they added: "The department knew that significant disputes between local agencies in Rotherham existed within the research project.
Rotherham abuse victim speaks
"However, the Home Office focus seems specifically to have been on the consequence of such disputes for the advancement of evidence that would support a commissioned evaluation, rather than the cause of such disputes.
"Closer consideration of the latter could have uncovered faster the failings we now know were putting children at risk."
They called on the Home Office to improve its recording of child abuse allegations to ensure they are prioritised.
Sajid Javid, the home secretary, said the recommendation had been accepted and that the department introduced a new referral system in 2014.
He acknowledged that "opportunities to follow up on, or seek further information about, matters in Rotherham including whether the police and other statutory agencies were responding appropriately existed".
"As public servants, we all have an important responsibility to raise and respond effectively to any safeguarding concerns we may encounter in the work we do – not least allegations of child sexual abuse," Mr Javid said.
"The permanent secretary and I take this issue extremely seriously and the Home Office will continue to promote amongst all staff the vital importance of using all available information to consider if a child is at risk of abuse."
Sarah Champion, the Labour MP for Rotherham, said it was "clear that the Home Office knew about child sexual exploitation in Rotherham from 2002".
"Why, when so many in authority knew the scale and severity of this crime, did it take until 2014, with the publication of the Jay report, for a large-scale investigation to occur?" she asked. "How many lives could have been protected if swift action had been taken a decade before?"
Groomers used multiple locations in the Rotherham area, including their homes, derelict buildings, businesses and taxis, while some victims were trafficked onwards to other towns and cities.
Drugs and alcohol were frequently used to control girls and lower their inhibitions, as well as emotional exploitation – seeing victims convinced they were in relationships with their abusers – threats and violence.
Harrowing testimonies in the Jay report showed how one 12-year-old girl was arrested for being drunk and disorderly after being found in a house with paedophiles, with others making complaints to police that were ignored or being abused while in council care.
Many survivors have since suffered the long-term effects of abuse, including mental health issues, damaging relationships, drug and alcohol addiction and suicidal tendencies.
Ms Champion said the government had still not given agencies the resources to support survivors of child sexual exploitation and has a "moral duty to help the women rebuild their lives".
Five men have so far been convicted over the excuse and the National Crime Agency expects the total to rise after the completion of several further trials due to start this year, and more than 20 ongoing investigations.
The most recent abuser jailed was 42-year-old Tony Chapman, who was imprisoned for 25 years in May for raping two girls and indecently assaulting another.
He committed a total of 17 offences against three victims under the age of 16, spanning two periods from 1998 to 1999, and 2013 to 2015.
A judge told Chapman was a "very dangerous and callous man who thought he was invincible", showing "no remorse" for his actions.
Investigators believe Operation Stovewood, which is the biggest probe in British policing, will take several years to complete.