Millionaire who claimed his girlfriend died accidentally after 'rough sex' loses appeal against prison sentence
Campaigners warn that 'rough sex defence' is becoming more common in UK
Lizzie Dearden
Home Affairs Correspondent
Friday 15 November 2019 00:04 GMT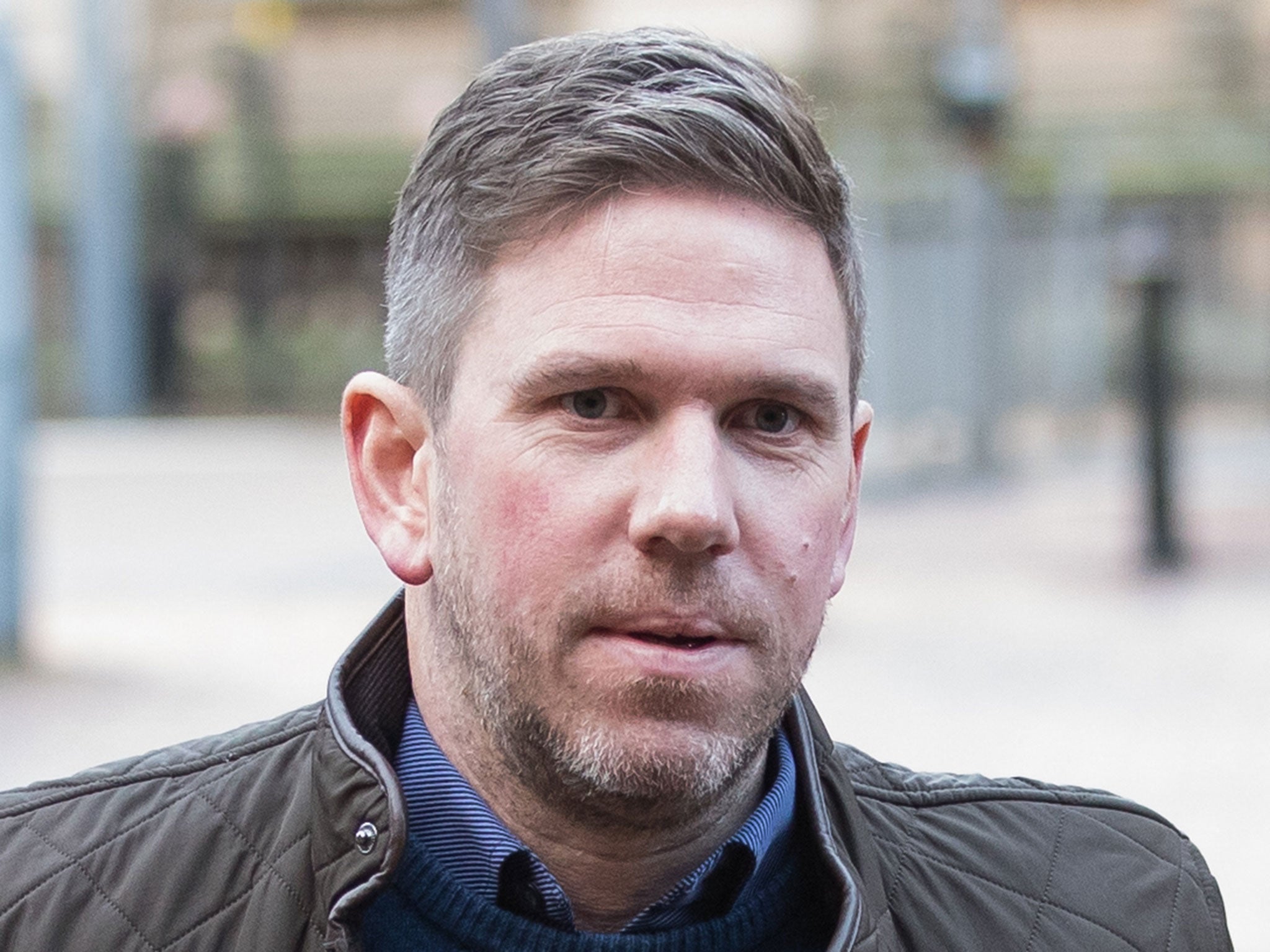 A millionaire property tycoon who left his injured and bleeding partner to die after claiming she had been injured during "rough sex" has lost an appeal to have his prison sentence cut.
John Broadhurst had been jailed for three years and eight months for killing his partner Natalie Connolly, a 26-year-old mother.
The case sparked the creation of the We Can't Consent To This campaign group, which has counted that 59 women so far have been killed by men who claimed a sex game had gone wrong in the UK.
Founder Fiona Mackenzie said the so-called rough sex defence was being used more frequently in both murder and assault cases.
Ms Mackenzie said she started the research after being "shocked" by the sentence handed to Broadhurst.
"When women die, the man gets to tell the story," she told The Independent.
"There is no question that violence during sex has been completely normalised, and there has been a huge uptick in the defence being used."
Ms Mackenzie said anecdotal research suggested that behaviours including slapping, choking and punching were becoming more common during sex, in a trend driven by pornography and social media.
She said it would have been "an absolute travesty of justice" for Broadhurst's sentence to be reduced.
The 41-year-old left Ms Connolly "drunk and bleeding" at the foot of the stairs at their home in Kinver, near Stourbridge, after the pair had sex following an alcohol and cocaine binge.
He dialled 999 on the morning of 18 December 2016 after claiming he had woken up to find her dead at the bottom of the stairs.
A paramedic pronounced her dead at the scene and a post-mortem found she had died from acute alcohol intoxication and blunt force injuries.
Ms Connolly had suffered 40 separate injuries, including serious internal trauma, a fractured eye socket and facial wounds, and was bleeding heavily.
The jail term caused outrage when it was handed down in December, as campaigners called for a review.
John Broadhurst arrives at Birmingham Crown Court
Harriet Harman, Labour's former solicitor general, told The Independent: "Bearing in mind Ms Connolly died of violent injuries inflicted on her by him it's hard to see how the sentence wasn't even four years.
"This is a very ominous development. We stopped men getting away with murder by blaming their wife's infidelity and now we've got a new version of male justification for homicide."
Ms Harman raised concern that the case could set a legal precedent, adding: "When a woman is dead she can't speak for herself. Any man charged with killing a current or former partner or prostitute could simply say she wanted it."
Broadhurst admitted manslaughter by gross negligence for failing to get medical help, but later launched an appeal against his sentence.
His lawyers argued the term was "too long" but the appeal was rejected by three senior judges, who said it was "not manifestly excessive".
Lord Justice Holroyde, sitting with Mr Justice Warby and Judge Sarah Munro QC, said Ms Connolly's need for medical attention partly arose from injuries inflicted by Broadhurst.
"We agree with the observation of the [crown court] judge that to ignore that fact would be to ignore an important feature of the case," he said.
"We are quite unable to accept the proposition that Broadhurst's gross negligence was of brief duration, partly excused by his own intoxication and to be assessed on a basis which ignored his own role in Ms Connolly's injuries and intoxicated state."
Broadhurst was originally tried for murder, but was cleared by the jury on the judge's direction at the close of the prosecution case last December.
Some of the injuries were as a result of her accidentally falling over, but prosecutors told the jury that "whatever may have started willingly, there is no way that Natalie either consented to or was able to consent to what Broadhurst did to her after that, leading to her untimely, unseemly and tragic death".
Jurors were told Broadhurst may have wanted to "teach Natalie a lesson" and "lost it" after finding out she had been sending topless pictures to another man on social media.
He was alleged to have inflicted "dreadful" blunt-force injuries to her head, buttocks and breast before spraying her face with bleach.
Broadhurst denied murder and claimed he only hurt Ms Connolly "within the boundaries of her masochistic desires" after an alcohol and drug-fuelled night together.
The court heard that the couple were "in the habit" of having BDSM sex.
But prosecutor David Mason QC told the jury: "We only have Mr Broadhurst's account as to what happened, as they were the only two in the house at the time.
"Natalie is no longer here to tell us what he did to her or why he left her where he did."
A paramedic told the court that Broadhurst did not seem "unduly upset" after finding his partner's body.
Members of Ms Connolly's family were at the Court of Appeal as Broadhurst's barrister made submissions on his behalf on Thursday.
Lord Justice Holroyde said the court had read statements that made clear the "pain and suffering" her death has caused.
He added: "On any view, this offence has not only ended one life, but has blighted many others."
Broadhurst, previously said to have a fortune of up to £15m, had separated from a former partner who was pregnant with their second child about three months before Ms Connolly's death.
Ms Connolly's daughter was 10 years old when he was jailed.
Her family said: "Natalie was, and still is at the centre of our world, and we will all try to rebuild our lives knowing we will no longer have the beauty, the joy and the happiness of having Natalie by our side."
Additional reporting by PA