Father with 'guilty secret' may have killed daughter to stop her revealing his involvement in her sex abuse, jury told
Russell Bishop trial hears claims the police and prosecution 'have spent 32 years building a case against the wrong man.'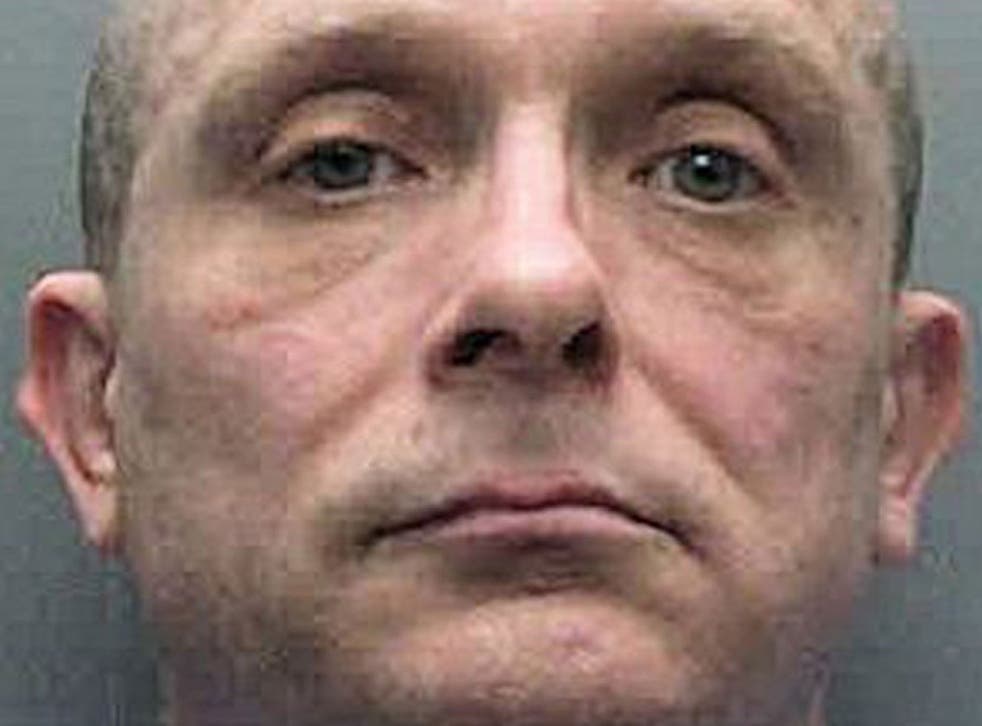 The trial of a predatory paedophile accused of murdering two nine-year-olds in 1986 has been told that the real killer may instead have been one of the girls' fathers, acting to cover up his "guilty secret" of involvement in the abuse of his daughter.
Russell Bishop, 52, is on trial at the Old Bailey accused of sexually assaulting and murdering Karen Hadaway and Nicola Fellows in a Brighton park in October 1986.
But Joel Bennathan QC told the jury that Nicola's father Barrie Fellows made a more plausible suspect.
"At the time the girls went missing, there was someone very close to them who has no alibi," he claimed. "That someone had a guilty secret: he had been complicit in the abuse of Nicola, which shows an interest in paedophilic sex.
"In the end it might mean he couldn't let Nicola Fellows tell the world about what had been happening to her. That person, I am afraid, was her father, Barrie Fellows."
The jury was also told about claims that before her death Nicola had been in a child pornography film.
Mr Fellow's ex-wife told the Old Bailey she had heard about the claims made by Bishop's 16-year-old girlfriend Marion Stevenson in 1986, but had never dared ask her then husband about them.
While stressing that only Bishop was on trial for murder, Mr Bennathan suggested to the jury that it was possible "the police and prosecution have spent 32 years building a case against the wrong man."
Bishop denies murdering Karen and Nicola.
The jury has already been told that he was acquitted at a murder trial in 1987.
Three years after that acquittal, the court heard, Bishop grabbed a seven-year-old girl off the street, bundled her into the boot of a stolen car, and strangled and sexually assaulted her before leaving her for dead in gorse bushes at the Devil's Dyke beauty spot in Sussex.
The girl, however, survived to identify her assailant, and Bishop was convicted of the 1990 attack.
UK news in pictures

Show all 50
Now Bishop is on trial again for the murder of Karen and Nicola after new DNA came to light which led to the Court of Appeal quashing his 1987 acquittal.
But opening the case for the defence Mr Bennathan suggested that it might instead have been Barrie Fellows who sexually assaulted and strangled the two girls in a natural 'den' in Brighton's Wild park.
Support free-thinking journalism and attend Independent events
Telling the jurors they needed to consider the possibility that Nicola's father may have been the real killer, Mr Bennathan said: "Only one person is on trial here sitting in the dock – Russell Bishop.
"But the law allows a defendant like him to point out facts, ask questions, to the jury that might suggest the possibility that another person exists who may have carried out these awful attacks.
"That someone made comments after the killings that are far more incriminating than anything Russell Bishop said. That someone is someone who may actually - unlike Mr Bishop been able to order Nicola Fellows to meet him in Wild Park."
Mr Fellow's ex-wife Susan Eismann accepted Mr Bennathan's suggestion that at the time of her death Nicola didn't like Bishop and "you thought there was no way she would have done what Russell Bishop asked if, for example, he asked her to go to the park".
Ms Eismann also confirmed that in 1986 she had told police investigating Nicola's murder that "she was dotty over her father, but was also wary of him. She knew that what he said went."
Ms Eismann told the court that Mr Fellows would occasionally slap Nicola if she was naughty, but she insisted that father and daughter still loved each other.
The court heard how Ms Eismann described hearing the claims about her daughter having been in a child pornography film.
The jury was told that in a statement given a few days ago to assist the trial, Ms Eismann had said: "I first heard an allegation made by Marion Stevenson of Nicola being in a pornographic film in 1986.
"I heard of the allegation through speaking to people in the area and my police liaison officer."
She said she had never asked her then husband about it.
"I would not [dare]," she told the court.
Ms Eismann also confirmed that on the night the girls went missing, there had been a period of time when she had been worried that she did not know where her husband was. She explained to the court, however, that she was eventually told by the family's lodger that Barrie Fellows had been at a friend's house.
Ms Eismann said that on one occasion before Nicola's death, Mr Fellows struck his grandmother-in-law during a row and broke her nose. She said Mr Fellows had told her the blow had been struck by accident, and her grandmother had not wished to press charges.
When Karen's mother Michelle Johnson took the stand, she admitted she hadn't always approved of her daughter playing with Nicola because she didn't like some of people she saw coming and going from the Fellows family home.
"I just didn't like some of the people that used to come in and out of there," Ms Johnson said.
Ms Johnson was also asked about a letter she had written on 18 September 1989, in which she had referred to "Barrie Fellows' strange and unnatural behaviour since my daughter was murdered."
The court heard this included Mr Fellows saying on more than one occasion that his daughter's friend Karen had been "in the wrong place at the wrong time".
In the same letter, Ms Johnson had also stated that at 11.40pm on the night of the girls' disappearance she had seen Barrie Fellows outside his house and explained to him that she intended to search through the night for her daughter.
The court heard that Ms Johnson wrote in her 1989 letter: "He [Mr Fellows] put his hand on my shoulder and said, 'There is nothing more you can do. The police are doing everything they can, so why don't you do what I'm doing – go home and get a good night's sleep?'"
Shortly after the girls' bodies had been discovered, the letter added, Mr Fellows had told Ms Johnson that "Karen was lucky she hadn't been beaten before she died".
In her letter, Ms Johnson alleged that this was at a time when her family hadn't been given the details of what had happened during the murder.
But questioned in court by Brian Altman QC, prosecuting, Ms Johnson admitted she hadn't thought of the fact that Mr Fellows had gone to the mortuary two days after the murder to identify his own daughter's body.
She told the court she had written the letter at a time when "there was a very bad vendetta out for Barrie, [with] everyone accusing him of being a murderer and accusing him of other things."
She said she had written the letter on the day she was visited by local councillor Gordon Wingate, who had told her he had "lots of information to say other people [not Bishop] were involved in my daughter's murder."
Mr Wingate, the court heard, had visited accompanied by Russell Bishop's uncle.
Ms Johnson told the jury she had handed the letter over to both men in the expectation it would be passed to the police.
"The next time I saw it was a couple of days ago," she told the court.
She added: "I simply observed that he [Mr Fellows] had acted strangely, but that doesn't necessarily mean he was involved [in the murder]."
Ms Johnson broke down in tears as she recalled the moment she realised her daughter's body had been found.
"I was exhausted," Ms Johnson told the Old Bailey. "I was petrified. I was worried about my little girl, worried about both those children."
Then, the court heard, she saw police swarming everywhere and heard the force helicopter hovering overhead as a police cordon was erected.
"I saw the tape…" said Ms Johnson. Then she burst into tears in the witness box.
Once she had recovered her composure, Ms Johnson told the court how she had seen Bishop standing near the police cordon.
"I shouted at him because I wanted to know what was happening," Ms Johnson told the court. "He looked at me and put his hand over his face."
The trial continues.