Sally Jones: Isis recruiter spotted 'back in Britain' after claims terror organisation is now focusing on 'lone wolf' attacks
Sources claim Jones was seen in Birmingham with two individuals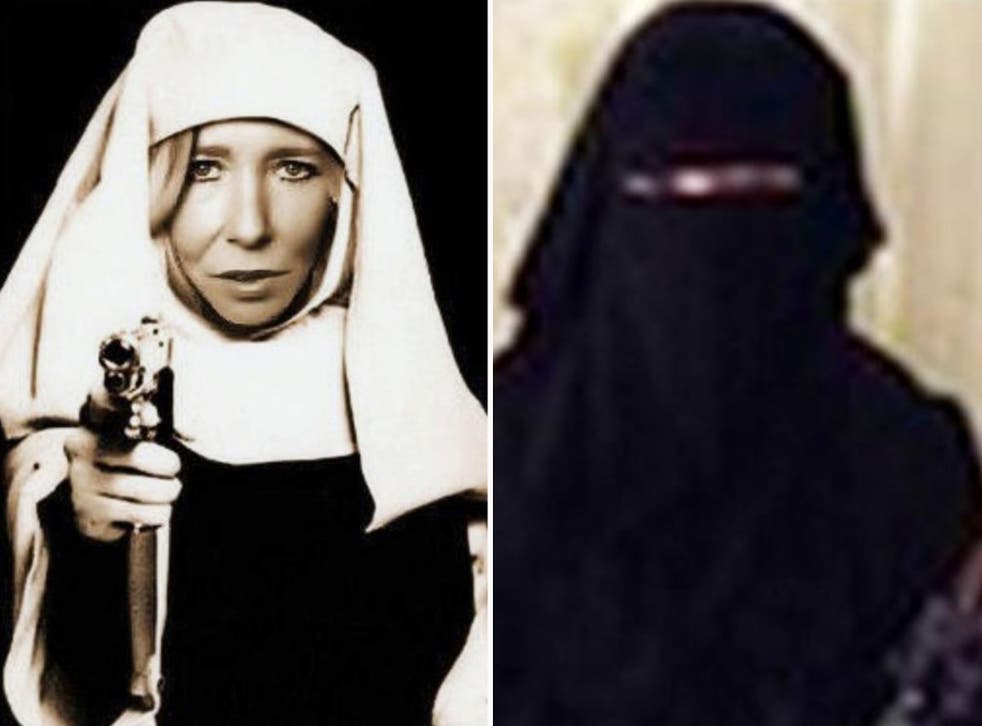 A British woman made infamous after marrying a notorious Isis fighter has reportedly been spotted back in the UK, only days after a report claimed she was encouraging "lone wolf" attacks in Britain.
Sally Jones, 45, is thought to have travelled to Syria in 2013 in order to marry a jihadist called Junaid Hussain. She has extensively documented her experiences in territory held by the group online.
Hussein, formerly a hacker, has been identified as a top five target for drone strikes by the US Secret Service.
According toThe Daily Record, Jones has been spotted with two men in Birmingham – where her husband lived prior to moving to Syria – and that Special Branch officers had been placed on alert in Scottish airports.
The apparent sighting comes after a Sky News report claimed to have made contact Jones on Twitter and chatrooms – revealing that Isis is reportedly encouraging fighters to carrying out "lone wolf" attacks in the UK.
Jones made contact with reporters posing as an 18-year-old girl on a messaging site, eventually asking the character what she intended to do in the UK – either cut off peoples' heads or detonate a bomb.
Jones, originally from Chatham in Kent, reportedly walked the reporters through the procedure step-by-step. When the character appeared hesitant, Jones mentioned that she allegedly had a potential bomber lined up in Scotland.
Power struggle: Isis areas gained and lost

Show all 1
The Metropolitan Police declined to comment when contacted by The Independent, but Police Scotland released a statement on Tuesday that said: "The threat level in the UK remains at Severe which means an attack is highly likely."
He continued: "Against that backdrop Police Scotland constantly assesses and reviews its response to the threat from terrorism with Policing operations being shaped appropriately and based on the latest intelligence analysis."
The officer also asked communities to remain alert for any suspicious activity but reassured the public Police Scotland were "working closely" with their partners to ensure the force remain alert.
Register for free to continue reading
Registration is a free and easy way to support our truly independent journalism
By registering, you will also enjoy limited access to Premium articles, exclusive newsletters, commenting, and virtual events with our leading journalists
Already have an account? sign in