'Culture of protection' stops police raising concerns about colleagues, say ex-officers
Female officers in fear of retaliation on the job if they raise concerns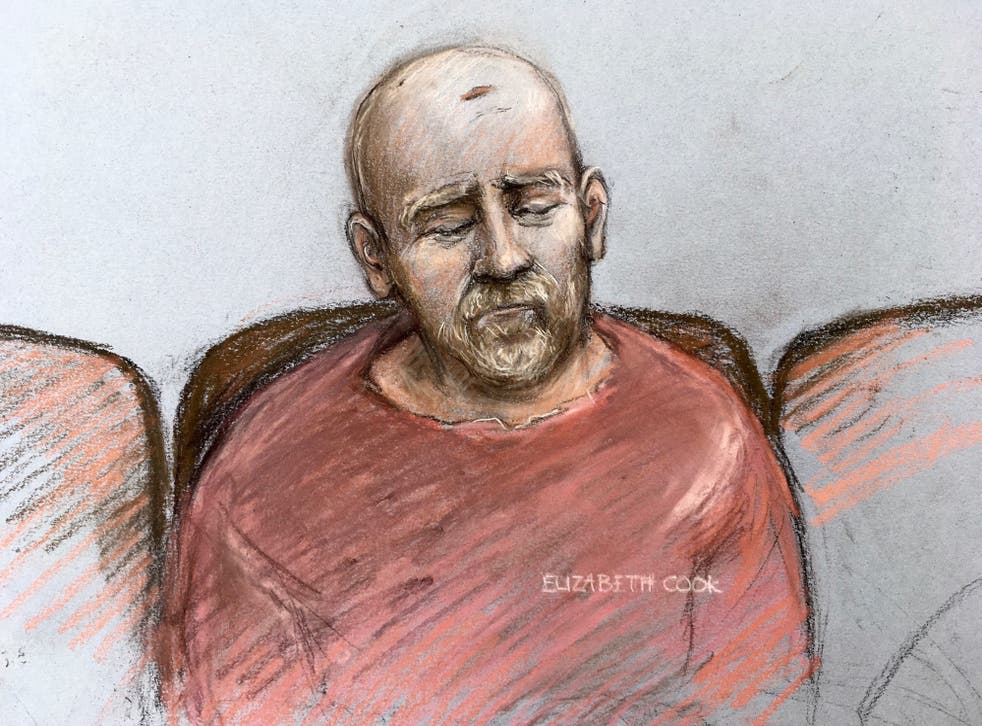 Leer en Español
Police officers are failing to raise concerns about their colleagues because of a "culture of protection" within the force that leaves some in fear of retaliation if they complain.
The comments about the state of the police force, made by former constables and inspectors, came as Metropolitan police officer Wayne Couzens was sentenced on Thursday to a whole-life tariff for the kidnap, rape and murder of Sarah Everard.
The force is now facing questions over why he was not investigated for previous allegations of indecent exposure.
Couzens, who was reportedly known as "the rapist" by colleagues, had been accused of indecent exposure in 2015 and was accused of two more similar incidents days before he killed Ms Everard.
Sir Tom Windsor, her majesty's chief inspector of constabulary, said: "Abuse of position for sexual gain ... is the worst form of police corruption. The concern that I have is that there is in too many respects, and in too many places, a culture of colleague protection."
He explained his concerns that "forces are not sufficiently spotting and dealing with" concerns raised about the behaviour of constables when they are in their probation period.
He added: "The resourcing of counter-corruption units is inadequate, the quality of their investigations of police officers is sometimes quite poor, and in vetting there are too many backlogs."
In astonishing testimony given to Radio 4's World at One, former Metropolitan chief superintendent Parm Sandhu said that women officers within the force don't always report suspicious behaviour of male colleagues because they "close ranks".
Ms Sandhu said that there was a real risk of women being abandoned by their colleagues in dangerous situations as retaliation for raising such concerns.
She said: "What happens is the male police officers will then close ranks and the fear that most women police officers have got is that when you are calling for help, when you've pressed that emergency button on your radio, they are not going to turn up and you are going to get kicked in in the street.
"You've got to be very careful and weigh which battles you can fight and which ones you can actually win."
She described the police service as "very sexist and misogynistic" and called for Dame Cressida Dick to resign so that there can be "a complete overhaul and review of vetting procedures".
Former police chief constable in Nottinghamshire, Sue Fish, told Channel 4 that "too many" police officers are "predatory and abusive".
Speaking about the murder of Sarah Everard, she said: "It's easy to say this is an extreme example and therefore dismiss it – no thankfully everyone else isn't like that – but too many are predatory in terms of behaviour and abusive in terms of behaviour."
She added that some police officers "standby and don't intervene" in cases of abuse that they see.
"Police officers don't get it," she added. "Most police officers are white, male ostensibly straight, able-bodied. They don't get what it is like to be a victim and most don't have a lived experience of being a woman."
Reclaim The Streets, the group that organised a vigil for Sarah Everard on 13 March, reacted to Couzens's sentencing saying: "Accountability doesn't end with Couzens' sentence. While he alone abducted, murdered and raped, his abhorrent act was enabled by a police culture which turns a blind eye to misogyny and let a serving officer abuse his power.
"We cannot let the Met police off the hook. We demand better."
The Metropolitan police as been contacted for comment.