Dissident takes claim he was hacked by Saudi Arabia to court
Case brought amid allegations that crown prince targeted phone of Amazon founder Jeff Bezos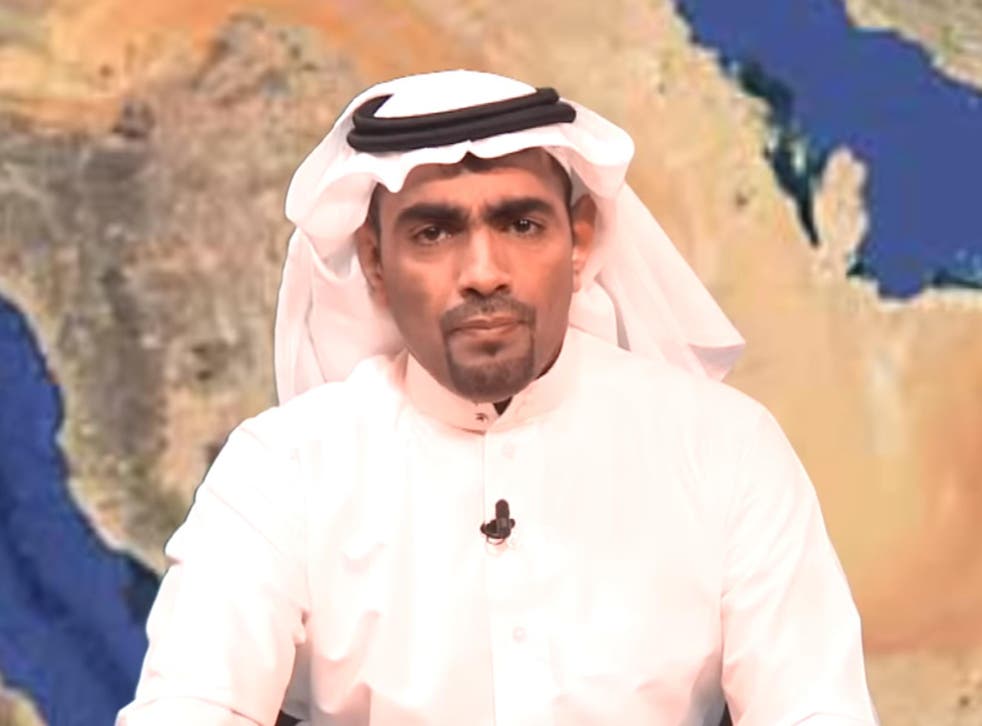 Claims that Saudi Arabia hacked a dissident's phone after he sought refuge in Britain are to be heard at the High Court.
Judges granted permission for a case brought by human rights activist and satirist Ghanem al-Masarir to proceed amid fresh allegations that the state targeted Amazon founder Jeff Bezos.
Mr Masarir alleges that the Saudi regime infected his mobile phones with spyware created by an Israeli company that allowed data to be stolen and access to the gadgets' microphones and cameras.
The 39-year-old has lived in Britain for 16 years and claims he has been assaulted and harassed by agents of the Saudi state over his satirical YouTube channel, the Ghanem Show.
He said he was "delighted" that the case could proceed, adding: "Finally I have the opportunity to hold them to account in a fair and independent court of law and hopefully see justice served.
"I hope this latest development gives confidence to others who have been targeted in the same way by the regime that they can fight back."
UK news in pictures

Show all 50
Mr Masarir's lawyers said that in June 2018, he clicked on links from text messages that appeared to have come from a reputable courier company and news service, but caused malware to be downloaded.
He noticed that the two phones he used suddenly stopped software updates and began losing battery life quickly.
Analysis by the University of Toronto's Citizen Lab found that the malicious texts had led to internet domains associated with Pegasus spyware, which is owned by the Israeli surveillance company NSO Group.
Mr Masarir's lawyers said that analysts "concluded with a high degree of confidence that the state responsible was Saudi Arabia".
The latest development comes after an investigation commissioned by billionaire investor Mr Bezos concluded that his phone was hacked after receiving a video file containing malicious spyware from the WhatsApp account of Saudi Arabia's crown prince, Mohammed bin Salman, in May 2018.
Two UN experts called on the US to investigate further and said it appeared the Amazon founder may have been targeted because of his ownership of The Washington Post, which published critical articles by Jamal Khashoggi.
Khashoggi was killed by Saudi agents inside the kingdom's consulate in Turkey in October 2018, five months after Mr Bezos's phone was apparently hacked.
Mr Masarir, whose phone was allegedly hacked just weeks after Mr Bezos's, is bringing a claim over the alleged misuse of private information and harassment in relation to the spyware, and relating to an attack in London.
The activist previously told The Independent how he was assaulted by Saudi men shouting abuse outside Harrods in August 2018.
He has received death threats and abuse over his satirical YouTube videos ridiculing the Saudi royals, and was granted asylum after seeking refuge in the UK in 2003.
His YouTube videos have been viewed hundreds of millions of times on his channel and sparked numerous hostile posts and blogs.
Many of his videos target the Saudi government and he has nicknamed the crown prince "the tubby teddy bear".
Martyn Day, a solicitor at law firm Leigh Day, said: "The use of spyware to target critics is a clear breach of an individual's rights and sadly it is something that seems to be more and more common.
"It is crucial in order for freedom of expression to be upheld that those implicated in such attacks can be held accountable by the law."
NSA Group declined to comment on the case, but has previously said that its technology is licensed to authorised government intelligence and law enforcement agencies to investigate terrorists and criminals.
The Saudi Arabian embassy in London has not responded to The Independent's request for comment.
Register for free to continue reading
Registration is a free and easy way to support our truly independent journalism
By registering, you will also enjoy limited access to Premium articles, exclusive newsletters, commenting, and virtual events with our leading journalists
Already have an account? sign in