£24m G4S fraud claims won't stop government from outsourcing lucrative new public sector work to company
Security firm offers to give the Government a £24.1m 'credit note for amounts incorrectly billed'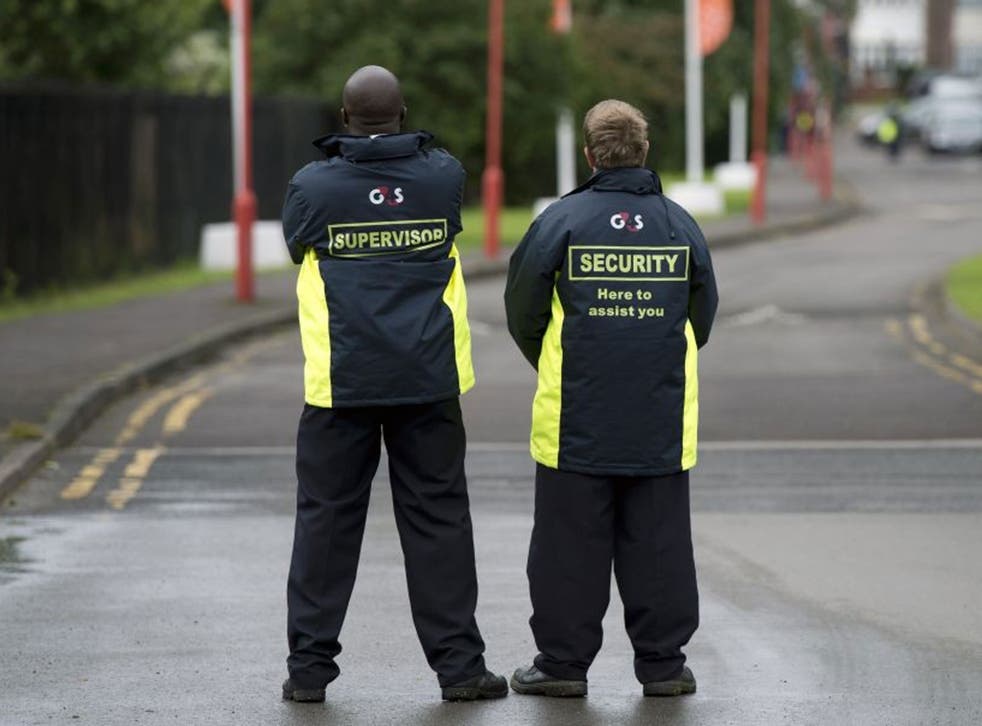 Allegations of fraud against G4S and Serco will not stop the Government from outsourcing lucrative new public sector work to the companies, the minister in charge of contracts says today.
The Cabinet Office is currently reviewing 28 contracts held by G4S and Serco worth around £9bn. The review follows allegations they systematically overcharged the Ministry of Justice millions of pounds for electronic tagging contracts over many years.
But in an article for The Independent, Francis Maude, the minister in charge of the review, indicates that he does not want it to result in either company being prevented from bidding or winning more work.
Instead he says he expects the firms to emerge "renewed and stronger" from the process and confirms that the Government is preparing to outsource more public-sector work before the next election. "People ask if our reviews of contracts are Government 'getting tough' on suppliers who had it too easy for too long," he says.
"It's not that simple. Question marks about their performance are not good for any of us. Our reviews into G4S and Serco's contracts are rigorous and extensive. But when they report we will move on quickly."
Mr Maude's comments suggest that ministers are trying to draw a line under the damaging row with the companies over tagging contracts.
Privately, senior Government sources admit there is a "danger of attacking these companies too much" and that there are fears in Whitehall that the row could discourage both Serco and G4S from bidding for future work – making future outsourcing less competitive.
Mr Maude makes clear in his article that the Coalition will "not step back" from the "outsourcing marketplace" claiming it will provide "savings for taxpayers" and "drive up productivity". Today, executives from both Serco and G4S will face a grilling by MPs on the Public Accounts Committee.
They are expected to be asked about a National Audit Office report, released today, that found both contractors continued charging the Ministry of Justice for months or years after electronic monitoring activity had stopped.
The charging continued in cases where offenders had been sent back to prison or even died.
The NAO suggests that the overcharging may have been the result of failings by the Government formally to notify the company when tagging contracts should cease, rather than being deliberate fraud.
G4S, which with Serco is being investigated by the Serious Fraud Office over the affair, said today it was offering to give the Government a £24.1m "credit note" for amounts "incorrectly billed".
Mr Maude also hinted that the Government now accepts that failures in the contracts may inadvertently have led to the overcharging and accepts the company's own external reports that found no evidence of "dishonesty or criminal conduct" by any employees.
But Sadiq Khan, Labour's shadow Justice Secretary, said: "With the Serious Fraud Office still investigating, neither company should be awarded any more public contracts by David Cameron's government unless and until both have been given a clean bill of health.
"Failure to do so will further undermine the public's confidence in our justice system under this out-of-touch government."
Register for free to continue reading
Registration is a free and easy way to support our truly independent journalism
By registering, you will also enjoy limited access to Premium articles, exclusive newsletters, commenting, and virtual events with our leading journalists
Already have an account? sign in