Second Northern Irish woman faces jail under abortion laws after helping daughter have termination
The woman is accused of helping her daughter access abortion pills online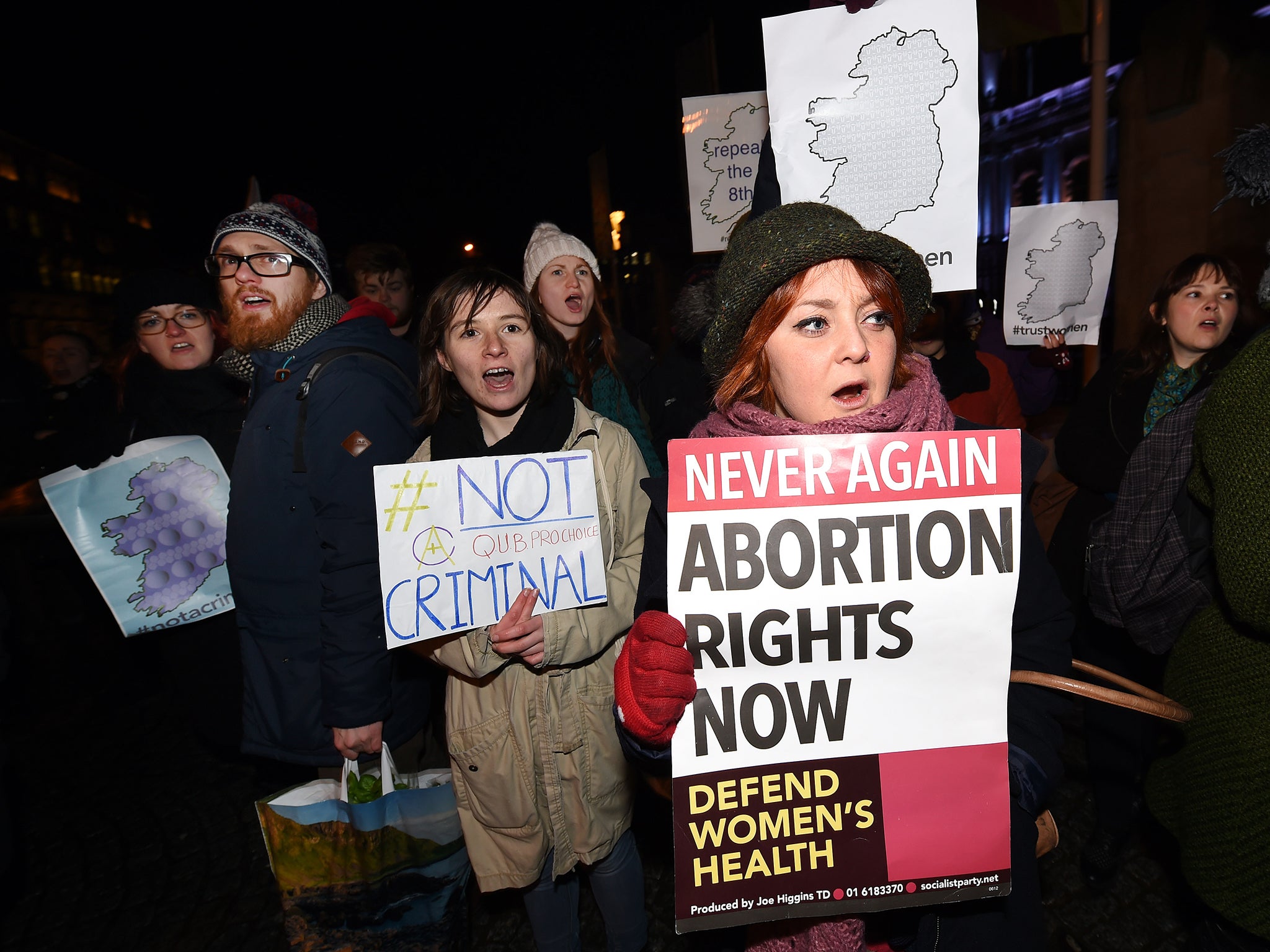 A second woman is to stand trial in Northern Ireland charged with breaking the abortion ban.
The woman, who has not been named, appeared at Belfast Magistrates Court yesterday charged with helping her daughter to access abortion pills. The woman faces up to life in prison under the country's abortion ban which makes it a criminal offence to have an abortion or help someone else to do so except in extremely limited circumstances.
The Irish News reports that two further cases are currently being considered by the Public Prosecution Service relating to the abortion ban.
World news in pictures
Show all 50
On Monday, a 21-year-old woman was given a three month sentence, suspended for two years, after pleading guilty to having an abortion. The woman was 19 when she had a crisis pregnancy and tried to save up enough money to travel to England for a termination. However she didn't manage to find the funds in time and so ordered abortion pills online which were posted to her home in Belfast. Her housemates found out and reported her to the police who subsequently arrested her.
Northern Ireland's leading anti-abortion group Precious Life has asked for the sentence to be appealed so that it can be increased, calling the suspended sentence "very lenient".
The prosecution has been criticised by human rights bodies including Amnesty International who have called the trial a "grotesque spectacle".
Unlike the rest of the UK, the 1967 Abortion Act does not apply to Northern Ireland. In November Belfast High Court ruled that the abortion ban is a breach of international human rights law, however the Northern Ireland Assembly voted in February to keep the ban in place. An estimated 1,000 Northern Irish women travel to Great Britain every year to have terminations and it is believed that a growing number may be ordering abortion pills online.