Sergei Skripal: Poisoned former Russian spy could be relocated abroad
Exclusive: Sources tell The Independent police have still failed to identify a suspect in nerve agent attack on the 66-year-old, who is being treated in a safe house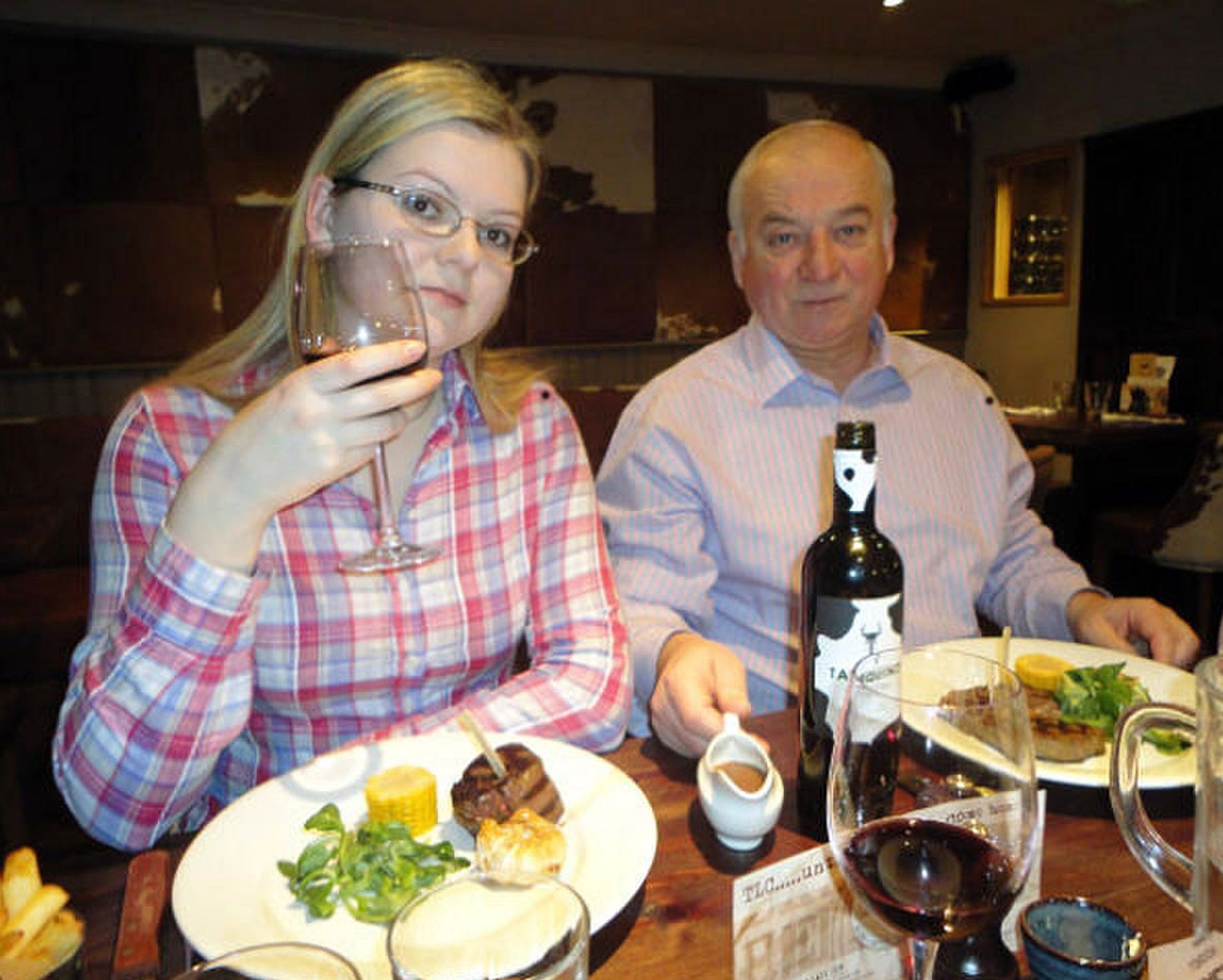 British security services are considering whether to move poisoned Russian spy Sergei Skripal and his daughter abroad, The Independent understands.
Mr Skripal has been discharged from hospital and is being treated for nerve agent exposure at an undisclosed location, following daughter Yulia Skripal's release last month.
Sources say both victims are being kept in safe houses and have been interviewed by police, while security services consider whether to move them a different country for their safety.
A former military intelligence officer said the Skripals could be given new identities and even appearances for their own protection, while being minded by MI6.
"Mr Skripal will almost certainly be moved location," Philip Ingram said. "He might well be offered a new identity.
"These sorts of things are not straight forward, but it is work the intelligence services are used to doing and can set that up."
The Independent understands police have still not yet identified a suspect in the poisoning, almost 11 weeks after the pair were attacked in Salisbury.
Counter-terror officers continue to investigate the case as attempted murder, after revealing the nerve agent was smeared on the handle of Mr Skripal's front door.
The 66-year-old former double agent and his daughter were taken to intensive care after falling unconscious on a bench on 4 March and a Court of Protection hearing later that month saw doctors raise concern they could suffer permanent brain damage.
But Ms Skripal has made written statements after being released from hospital on 9 April and police said her father is also making "good progress".
Scotland Yard has declined to give any details of where the victims are being treated or security operations, amid Russian government accusations of "kidnap".
"This is a complex investigation and detectives continue to gather and piece together all the evidence to establish the full facts and circumstances behind this dreadful attack," a spokesperson said.
"In the interests of Sergei and Yulia's safety, we will not be discussing any protective or security arrangements that are in place."
In her latest statement, Ms Skripal said she was "safe and feeling better as time goes by" and had access to friends, family and help from specialist officers.
She refused assistance from the Russian embassy and said she did not want to speak to her cousin, Viktoria Skripal, who was denied a British visa for a second time this week after giving numerous media interviews in Russia.
"Her opinions and assertions are not mine and they are not my father's," Ms Skripal said.
With the culprits still at large, national security adviser Sir Mark Sedwill said security services were reviewing arrangements for other Russian defectors living in the UK earlier this month.
Mr Skripal, a former military intelligence colonel, had been living openly under his real name after being handed over in a 2010 spy swap and the attempted assassination increased fears held by other defectors.
Little over a week after the attack in Salisbury, Russian businessman Nikolai Glushkov was found strangled at his London home.
No one has been arrested in relation to his death and police investigations continue.
Scotland Yard said there was no immediate evidence of a link to the attack on Mr Skripal, but Mr Glushkov's links to Russian dissident Boris Berezovsky sparked fresh scrutiny over a string of suspicious deaths.
Ms Skripal was visiting her father from her home in Russia when the attack took place and they unwittingly spread the nerve agent around Salisbury as they visited a pub and restaurant on the day they fell ill.
Decontamination work is ongoing in the Wiltshire city to rid sites of any traces of novichok, which was found to remain present in potentially toxic quantities at designated "hotspots".
Skripal attack aftermath – in pictures
Show all 15
One of the first police officers to respond to the incident, DS Nick Bailey, also fell seriously ill but was the first to be discharged.
Officials said Mr Skripal was still at an "important stage of his recovery" and would be treated outside hospital.
Lorna Wilkinson, the director of nursing at Salisbury District Hospital, said: "Treating him and the other two people poisoned by this nerve agent, while still providing outstanding care to the other patients who rely on our hospital, has been a huge and unprecedented challenge that I'm proud our staff have risen to."
A spokesperson for the NHS said they could not detail how the three victims were treated, but that nerve agent poisoning "requires stabilising them, keeping them alive until their bodies could produce more enzymes to replace those that had been poisoned".
​Cara Charles-Barks, chief executive of Salisbury District Hospital, hailed Mr Skripal leaving as "fantastic news".
"That he, Yulia and DS Bailey have been able to leave us so soon after coming into contact with this nerve agent is thanks to the hard work, skill and professionalism of our clinicians, who provide outstanding care to all our patients, day in and day out," she added.
"This has been a difficult time for those caught up in this incident – the patients, our staff and the people of Salisbury. I want to thank the public for their support, and I want to pay a special tribute to both the clinical staff here at the trust and those who work so hard behind the scenes."
A small amount of nerve agent in liquid form is believed to have been used in the attack, which sparked global diplomatic tensions.
The British government has accused Russia of culpability after identifying the nerve agent used as one of the Soviet-developed novichok group and the Organisation for the Prohibition of Chemical Weapons confirmed its analysis.
The Kremlin has repeatedly denied any role in the attack on Mr Skripal, a former double agent who was jailed for treason in Russia before moving to the UK following a 2010 spy swap.
Russia has expelled Western diplomats in retaliation against its own representatives being cast out, while expressing doubt over the authenticity of the chemical analysis and Ms Skripal's statements.
Speaking at a press conference alongside Angela Merkel in Sochi, Vladimir Putin wished Mr Skripal "good health" but suggested he would have "died on the spot" if novichok had been used.
The Russian ambassador to Britain, Alexander Yakovenko, reiterated demands to see the Skripals and accused the UK of flouting international law by refusing consular access.
"You can call it detained, you can call it isolated, you can call it kidnap," he said. "Unless we see them it is difficult to make a conclusion."
Mr Yakovenko added: "Nobody has seen their pictures, heard their voice and whether they are alive. It is fine for us if they say they do not want our services."
The Russian government initially promised to cooperate with the OPCW but has since refused to recognise its findings, as with previous probes into nerve agent attacks in Syria.
At a conference on chemical weapons in France, Boris Johnson discussed measures to enforce an international convention signed by countries including Russia.
"We have to confront the reality that chemical weapons have been used numerous times in recent years, in defiance of the 1997 Chemical Weapons Convention," the foreign secretary said on Friday.
"Assad's brutality in Syria, and the attempted murders in Salisbury pose a grave threat to the Chemical Weapons Convention and to the rules-based order that keeps us all safe."
A government spokesman said the Skripals would still need ongoing care, adding: "The fact that all three victims of this incident have been discharged from hospital does not alter the fact this was a brazen and reckless attack – attempted murder – using an illegal chemical weapon."