Brothel-running, child abuse images, and selling firearms among nearly 200 crimes committed by police in last three years
Brothel-keeping and child porn among police officers' crimes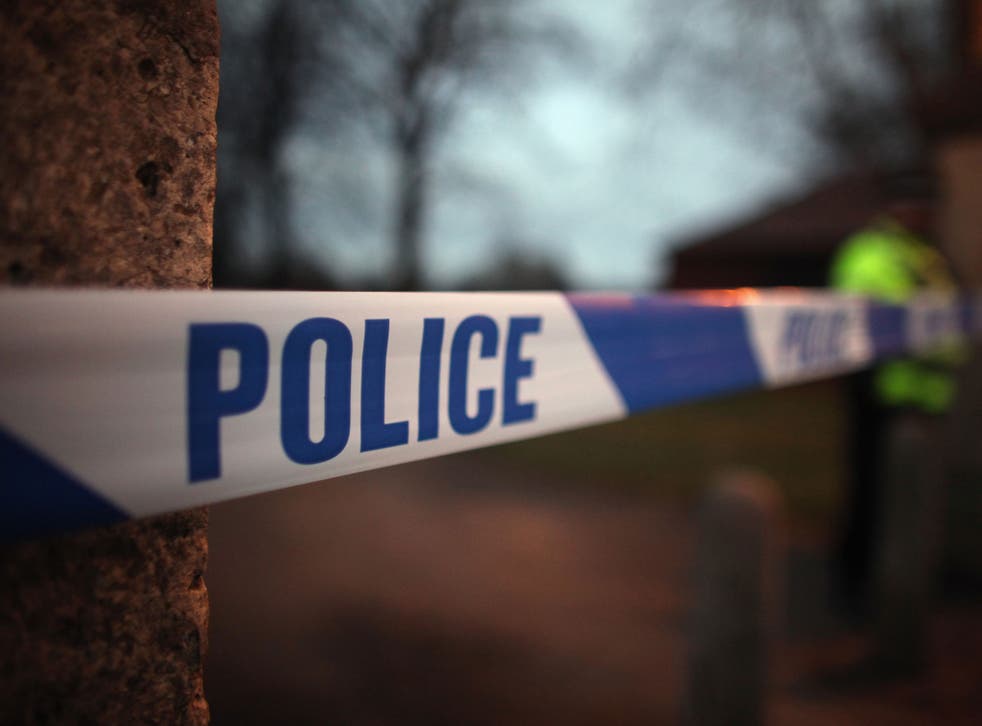 Serving police officers have been found guilty of nearly 200 crimes in the past three years, with some actively using their positions for illegal gain.
Police forces across the country have arrested their own officers for a range of offences – including some as serious as running a brothel, possession of child abuse images, and selling firearms – Freedom of Information requests by The Independent have revealed.
At least 179 crimes have been committed by officers in the past three years, a figure which the former deputy commissioner of the Metropolitan Police, Brian Paddick, described as "very worrying".
The reports show that officers are guilty of serious crimes including sexual assault, possession of cocaine, using excessive force and lying on a crime report form relating to a rape case.
The reports also show that dozens of officers are caught speeding and drink-driving every year – with many escaping with little more than a written warning.
In July 2010, two firearms training officers were convicted for selling guns that they had obtained during their employment with Durham Constabulary. Another officer from the same force was found guilty of possessing child pornography on his personal computer in 2012.
Jon Stoddart, Durham's chief constable at the time of the convictions, condemned the officers. "They were criminals whose conduct was beneath contempt," he said. "These officers brought disgrace to the uniform they wore and the good name of Durham Constabulary."
In 2012, a police constable with Northumbria police resigned after he was found guilty of running a brothel, supplying a class C drug, money laundering and one offence under the Consumer Credit Act. Another officer leaked sensitive police information to "associates" from a confidential force database.
In one case last year, a Hampshire police officer was fined £4,030 for abusing a domestic cat and was banned from keeping pets for 12 months.
The Metropolitan Police, Britain's largest force, had the most offences among the 31 of 46 regional forces that responded to our request. They arrested 46 of their own officers for offences committed whilst on-duty – including one cop who conspired to sell controlled drugs in 2010.
In 2013, a Metropolitan police officer was caught speeding at 102mph in a 50mph limit. Another resigned after being convicted of stalking and harassment while on duty.
A spokesperson for the Met said: "Only a tiny minority of our officers fall below the very high standards expected of them. Those that do are dealt with robustly, either through the criminal law or police misconduct procedures.
Greater Manchester Police has the second highest number of officer convictions (26) – including seven constables caught drink-driving, three arrested for domestic assault and one case of "sexual assault/rape".
Michael Cunningham, head of professional standards at the Association of Chief Police Officers, says that many criminal officers "choose to resign" before facing a misconduct panel and are only reinstated on "rare occasions"
However, in the Met, nearly half of convicted officers were reinstated by the force after committing crimes, including speeding, dangerous driving and fraud. Four officers escaped disciplinary proceedings by resigning after committing serious offences such as stalking, causing injury to a police dog and conspiracy to supply controlled drugs.
Kent police, who reinstated six officers found guilty of speeding and drink-driving said: "Just like all people, police officers sometimes make mistakes. Any offences committed by officers or staff are investigated in the same way as anyone else, but are also subject to disciplinary action from the force."
Register for free to continue reading
Registration is a free and easy way to support our truly independent journalism
By registering, you will also enjoy limited access to Premium articles, exclusive newsletters, commenting, and virtual events with our leading journalists
Already have an account? sign in