Victims given right to challenge attackers' release from prison in new code
Revised advice aims to guarantee minimum level of support for victims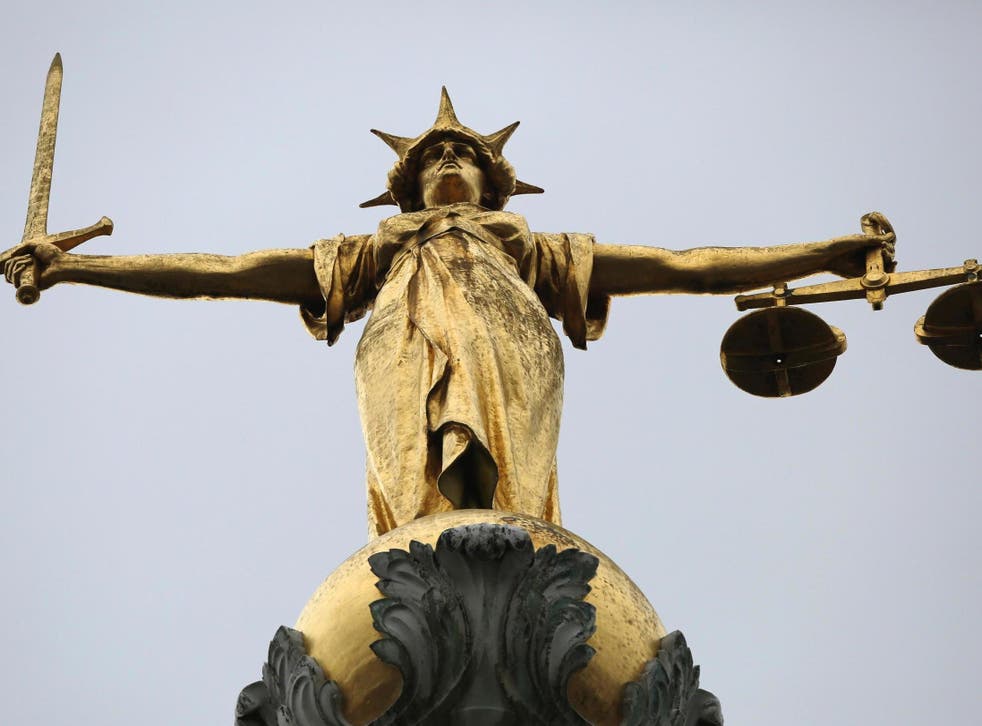 Victims of violent and sexual offences are being given the automatic right to challenge their attackers' release and apply for restrictions to protect themselves.
The changes come after victims of the black cab rapist John Worboys revealed that they first heard of his planned release through news reports, sparking a successful legal challenge to keep him in jail.
The scandal generated outrage over revelations that some women he targeted were not able to make representations to a Parole Board hearing that initially decided Worboys should be freed.
Proposed revisions to the Victims' Code aim to ensure the mistakes cannot be repeated, and include a host of other measures to guarantee a minimum level of support.
The government has launched a six-week consultation on its plans, which would lay out 12 rights such as being referred to victim support services, being given timely updates on police investigations and court cases, and handed information on compensation.
UK news in pictures

Show all 50
The changes would see victims of violent or sexual offenders, who are jailed for a year or more, automatically referred to the Victim Contact Scheme, which previously had to be opted into.
It gives victims a liaison officer charged with telling them when attackers are considered for release, how to make representations to the Parole Board and how to apply for licence conditions.
They would be advised on how to challenge a Parole Board decision if their abuser is judged safe to release.
The proposals also contain new rights for victims of mentally ill and foreign national offenders, ensuring they receive information on hospital orders and deportations.
They were revealed after prosecutions fell to a record low in England and Wales, with only 7.3 per cent of reported crimes resulting in a charge or summons.
Only 1.4 per cent of alleged rapes are now prosecuted, amid warnings that the treatment of victims – including mobile phone seizures and delayed investigations – were causing them to drop out of cases.
In 2018, research found that only a quarter of crime victims felt properly supported, and 43 per cent had not been notified of developments including perpetrators being arrested or released.
Alex Chalk, the justice minister, said changes to the Victims' Code were a "vital step in our efforts to rebuild confidence in the criminal justice system".
"It will make the process less daunting and provide victims with the information and support they need to recover from crime," he added.
"And we are going further to strengthen victims' rights by bringing through a Victims' Law to ensure they are supported at every stage of the justice system."
Campaigners welcomed the new requirements but called for them to be enshrined in law as soon as possible to ensure that authorities comply with their duties.
Dame Vera Baird, the victims' commissioner for England and Wales, said the current code was not being enforced and that 80 per cent of victims surveyed had not heard of it.
"We have had codes of practice since 2006 but victims tell us day-by-day that they do not get their full entitlements," Dame Vera added.
"It is the duty of the criminal justice agencies to ensure that victims are aware of their rights …We also need to look at how victims can seek redress when entitlements are not delivered."
Claire Waxman, the victims' commissioner for London, said the changes were "long overdue" after being promised in 2017.
"I know from talking to victims every day that they are not getting the level of support they need and are entitled to, at a time when they are most vulnerable," she added.
"The effects of this are long lasting and profound."
Ms Waxman called for access to the Victim Contact Scheme to be extended beyond violent and sexual crimes, adding: "It is crucial that the government introduce a Victims' Law as swiftly as possible so we can see a culture shift towards victims so that their rights are no longer optional, but are legally enforceable."
Register for free to continue reading
Registration is a free and easy way to support our truly independent journalism
By registering, you will also enjoy limited access to Premium articles, exclusive newsletters, commenting, and virtual events with our leading journalists
Already have an account? sign in
Register for free to continue reading
Registration is a free and easy way to support our truly independent journalism
By registering, you will also enjoy limited access to Premium articles, exclusive newsletters, commenting, and virtual events with our leading journalists
Already have an account? sign in