Ex-boyfriend who murdered Shana Grice 'stalked 13 other young women and girls but police took no action'
Details of other victims emerge during national stalking awareness week after police watchdog investigates handling of case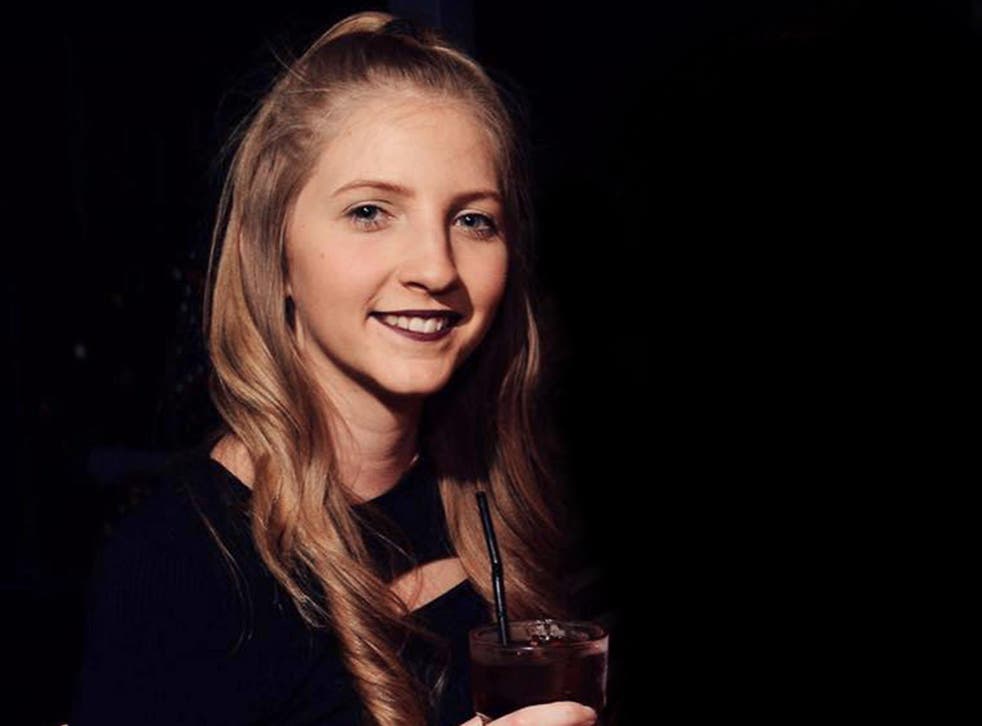 A man who stalked and killed his former girlfriend was reported to police by 13 other women for his obsessive behaviour but no charges were ever bought against him until he finally committed murder, it has emerged.
Mechanic Michael Lane, 27, from Portslade in East Sussex was jailed for life in March for the brutal murder of 19-year-old Shana Grice, who had repeatedly complained to police that he was harassing her.
Sussex Police were strongly criticised after it emerged they fined Ms Grice for time-wasting when she reported Lane because she failed to disclose they were in an on-off relationship.
Lane killed the teenager by slitting her throat just four months after police had dismissed her concerns. He denied murder but was unanimously found guilty following a two week trial at Lewes Crown Court after overwhelming forensic evidence was presented against him.
Sussex Police has now admitted to police watchdog the IPCC that 13 other young women and girls came forward with similar complaints, mostly in the three year period before Lane committed murder.
The IPCC has given six recommendations to the force on how to improve the way it handles stalking complaints, which it has accepted.
These include improving its training methods and data collection and making better use of relevant information.
UK news in pictures

Show all 50
Det Supt Jason Tingley, from Sussex Police, said additional training was already being provided to officers and said: "We have improved our understanding of what stalking and harassment is and what our response should be."
He said the force had previously extended his sincere sympathies to Ms Grice's family and friends and had personally visited her family within days of her death.
All the complaints made by the 13 young women were discussed with the Crown Prosecution Service, police said, and all but one of the reports was made within a three year period prior to the murder of Ms Grice – but one woman said she had been pestered over a 10-year period by Lane.
The force said no action had ever been taken against Lane because of lack of evidence that any crime had taken place or because the women had decided not to proceed with the complaint in some cases.
Twelve members of staff at Sussex Police have been singled out as subjects of the IPCC enquiry, which is ongoing.
Lane's trial heard that his behaviour escalated from leaving unwanted flowers and notes to more sinister behaviour such as installing a tracker on her car, stealing her keys and letting himself into her home to watch her sleep.
One of his other victims said Lane began to pester her when she was just 10 years old, and that his behaviour persisted on and off over a decade.
All 13 women came forward after Lane was charged with murder, but their statements were never heard in open court.
The CPS said these allegations did not form part of the prosecution's case during the trial because he did not dispute that he had stalked Ms Grice.
The revelations about Lane's 13 other victims were made during national stalking awareness week, which aims to highlight the crime and its effects.
Speaking on behalf of the National Stalking Consortium, Suzy Lamplugh Trust Chief Executive Rachel Griffin, said: "Shana Grice's death at the hand of her stalker Michael Lane is all the more tragic because it might have been prevented.
"This appalling case brings into sharp focus the urgent need for specialist stalking services to be rolled out across the country and for comprehensive training to be provided.
"We hear complaints like Shana's all the time on the National Stalking Helpline. Sadly, Shana's story is far from isolated, yet fewer than one per cent of reported stalking cases result in a conviction and that just isn't good enough."
Register for free to continue reading
Registration is a free and easy way to support our truly independent journalism
By registering, you will also enjoy limited access to Premium articles, exclusive newsletters, commenting, and virtual events with our leading journalists
Already have an account? sign in