Murdered teenager Shana Grice visited by ex Michael Lane on day she died 'to make sure' she didn't talk to him again
Stalking victim told friend police 'wouldn't believe her' over harassment claims after they previously fined her for time-wasting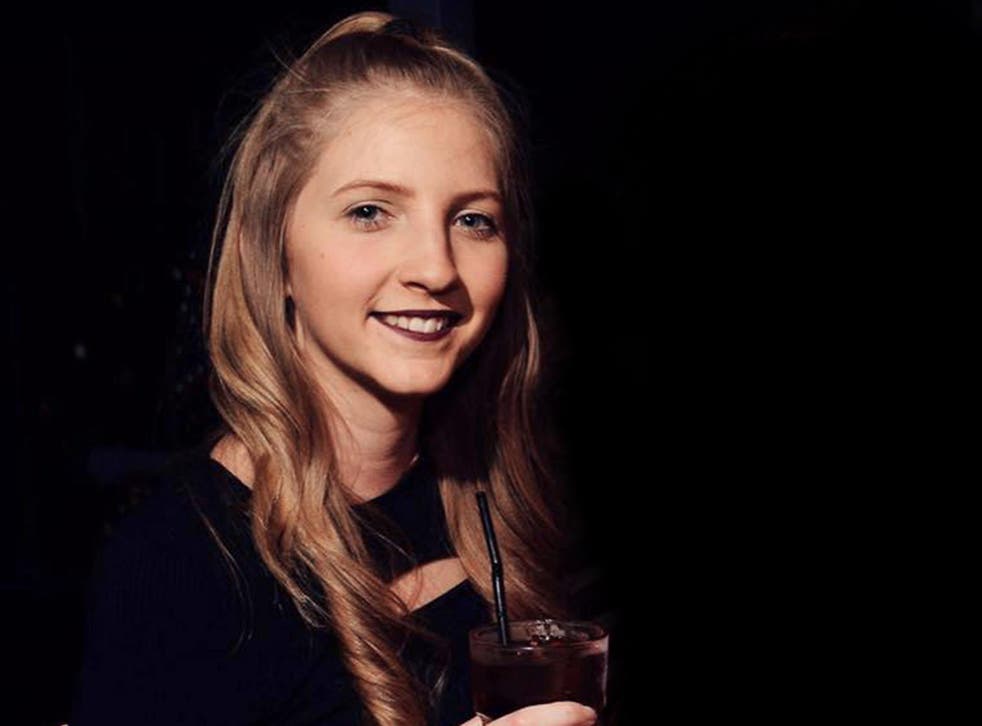 A mechanic accused of murdering his teenage ex-girlfriend went to see her on the morning she died to "make sure" she did not speak to him again, a court heard.
Michael Lane said two days before her body was discovered on 25 August, the pair had sex before mutually agreeing to go their separate ways and cut of all contact after an on-off relationship
The 27-year-old, who denies murder, told Lewes Crown Court that he had met the 19-year-old in 2015 when they both worked for a fire alarms company.
Asked why he went to visit the teenager on the day of her death Lane told the court: "To go and speak to her to make sure she didn't talk to me again".
Lane claimed he found Ms Grice's dead body in the bedroom of her home in Portslade, East Sussex, but did not raise the alarm because he feared he would be blamed for her death.
He did not check her vital signs, call emergency services or tell his family about the grim discovery because he "panicked" and fled the scene, he said.
Lane also admitted to hiding his trainers, which were covered in blood, in a field. He said he had thrown away the T-shirt he was wearing when he discovered the body.
The prosecution alleged that Lane waited for Ms Grice's housemates and boyfriend Mr Cooke to leave the house before he killed her and attempted to cover up the murder by starting a fire.
Investigators were later able to establish that the teenager's throat had been split.
The prosecution alleged that Lane had used Ms Grice's bank card to draw money out of her account the day she died.
CCTV images show a man in a baseball cap, hooded top and high vis jacket withdrawing £60 from a cash machine.
Lane agreed it was likely the man in the footage had killed the teenager, but denied it was him and said he could not remember the PIN to Ms Grice's card, although he admitted to having previously used it.
The court previously heard from Ms Grice's friend Joann Pumfrey, who said that the pair had spotted Lane loitering outside Ms Grice's home several times on 4 August, three weeks before she was killed.
She said Ms Grice feared police "would not believe her" if she told them he was still stalking her as she had previously been fined for wasting police time.
Lane she alleged, had become "obsessed" with her friend, but Ms Grice told her friend police would think "she was blowing stuff out of proportion".
"She didn't report it [the incident on August 4]," Ms Pumfrey told the court. "She said she felt that they did not believe her all the time that she went to the police. [I said] they would have to believe her as I was there as a witness."
The prosecution claims Lane began harassing Ms Grice after she rejected him.
Asked by Philip Bennetts QC whether he had stalked her, he replied: "I suppose so, yes."
He admitted he had installed a tracker on her car and said this was "to see where she was".
The court heard he sent her unwanted flowers, let down her tyres, followed her and sent her a letter demanding money for gifts he had given her after she got back together with long-term partner, Ashley Cooke.
The jury was also told that Lane was cautioned after he stole Ms Grice's keys, let himself into her home and watched her sleep, and a harassment order was put in place. But Ms Grice was issued with a fixed-penalty notice after she complained Lane had assaulted her last March.
The prosecution claimed Lane "reimbursed himself" after Ms Grice ignored his request to pay him back for perfume and a dress he had bought her and for a souvenir photograph they had taken together.
The teenager's complaints that he was following her and making "heavy breathing" calls were labelled as "low risk" by police officers.
The police handling of the case is under investigation by watchdog the Independent Police Complaints Commission (IPPC).
Lane claimed his obsessive behaviour was motivated by a desire to know why Ms Grice had abruptly ended their relationship.
He admitted he had lied repeatedly to the police since Ms Grice's death but denied he had "refused" to tell the truth.
Addressing Lane, Mr Bennetts said: "You killed her because you couldn't have her, that's the truth isn't it?"
"Nope", replied Lane, also of Portslade. East Sussex.
Judge Mr Justice Green told the jury it was accepted by the defence that Ms Grice was murdered, but Lane denies it was by his hand.
The trial continues.