Shelley Christopher: Mother killed partner and daughter 'to stop vampires taking over the world', court hears
Shelley Christopher was mentally ill when she stabbed Richard Brown and daughter Sophia before inserting wooden objects into their bodies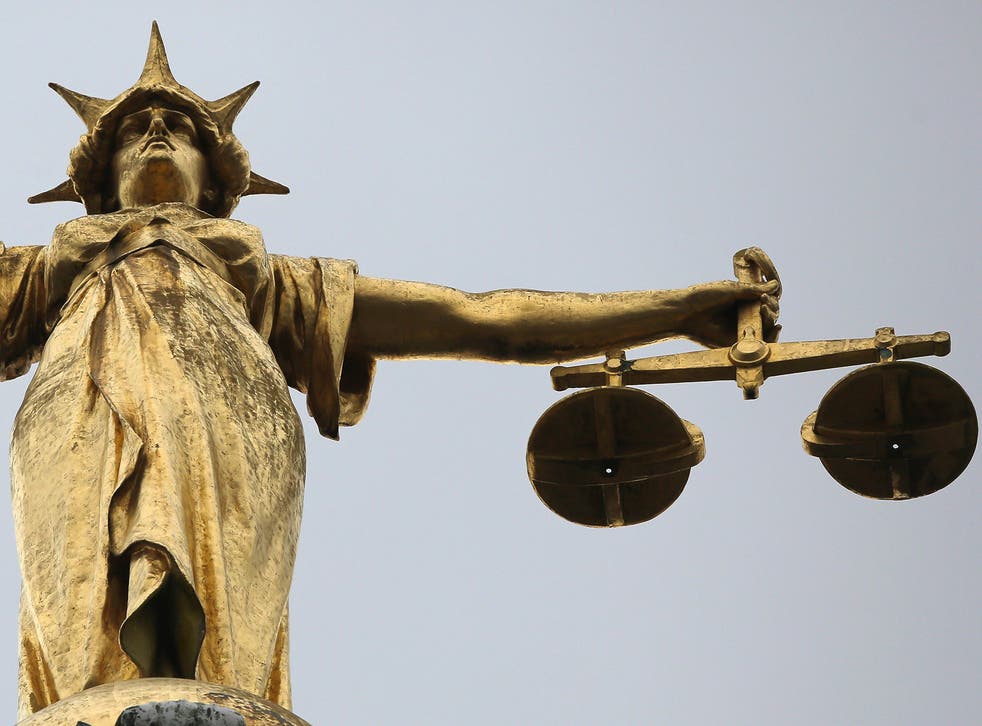 A mother from Notting Hill killed her partner and their four-year-old daughter to "prevent the world being taken over by vampires", a court heard.
Shelley Christopher, 36, was mentally ill when she stabbed 42-year-old Richard Brown, 29 times and daughter Sophia six times before inserting wooden objects into their bodies to stop them turning into the fictional demons.
Christopher also attacked another child and put a pencil in her body, but despite her injuries, the girl, who cannot be identified, survived, prosecutor Crispin Aylett QC told jurors.
Two days before the killings in February, Christopher, of Colville Square, Notting Hill, west London, went to a Mental Health Unit in north Kensington where she told staff that someone was "out to get" her.
But she refused pleas by a doctor and nurse to stay at the unit and went home.
Christopher is on trial at the Old Bailey on two counts of murder and one attempted murder which she denies by reason of insanity.
Opening the trial, Mr Aylett told jurors: "I'm afraid that this is a distressing case which you will find both terrible and tragic.
"Ms Christopher was later to tell a psychiatrist that, on the day of the killings, she had received a signal instructing her to kill her family in order to prevent the world from being taken over by vampires."
"The signal had come from a light bulb in the ceiling. She had done - or tried to do - what she was told.
"After she had attacked each of them with a knife, the light bulb had told her to put something wooden into each of their chests in order to stop them from becoming vampires."
The prosecutor went on: "That Ms Christopher must have been mentally unwell at this time is borne out by the findings of the doctors who examined the victims.
"From Richard's chest cavity, the pathologist recovered part of a child's paint brush. The pathologist who examined Sophia's body retrieved part of a pencil."
UK news in pictures

Show all 50
A psychiatrist concluded that Christopher, who is now in a secure mental hospital, had been suffering from a psychotic illness - most probably paranoid schizophrenia - when she killed her partner and child.
Mr Aylett told jurors that when a defendant enters a plea of not guilty by reason of insanity, it is for them, not a judge or psychiatrist, to decide the case on the evidence.
The lifeless bodies of Mr Brown and Sophia were found by police who went to the family home on February 27 - days after the killings.
Mr Brown was in a bath filled with bloodied water while Sophia was lying in bed with a blood-stained towel over her face, the court heard.
Her chest had been covered with coloured sticking plasters and a plastic flower was in her right hand, Mr Aylett said.
Officers had been alerted by social services after Christopher went to St Mary's Hospital with the injured child the day before.
When doctors operated, they removed a 6.5cm long broken pencil from the child's pus-filled chest cavity.
After her arrest, Christopher told a psychiatrist the colours red, orange and green had become significant to her, with red meaning that she or someone in her family was going to be killed.
She said she had left the mental health unit at St Charles Hospital before her assessment was complete because she thought there were vampires there.
On February 19, she said she had received an "orange signal instructing her to kill" in order to prevent the world being taken over by vampires.
First, she attacked the surviving child, by strangling and then stabbing with a plastic flower and a small knife.
When Mr Brown arrived with Sophia and asked what was going on, Christopher said: "You're one of them. You're a vampire," and repeatedly stabbed him in the chest.
She told the psychiatrist that at the time his eyes had changed colour and he was trying to bite her with his fangs.
Sophia cried out "No mummy!" and when the defendant asked if she was "one of them", the little girl replied: "Yes, I am mummy," so she stabbed her too, according to her account.
Mr Aylett told jurors that if they agree with the assessment, Christopher would receive a hospital order and return to the secure hospital where she would remain "for some considerable time to come".
Register for free to continue reading
Registration is a free and easy way to support our truly independent journalism
By registering, you will also enjoy limited access to Premium articles, exclusive newsletters, commenting, and virtual events with our leading journalists
Already have an account? sign in
Register for free to continue reading
Registration is a free and easy way to support our truly independent journalism
By registering, you will also enjoy limited access to Premium articles, exclusive newsletters, commenting, and virtual events with our leading journalists
Already have an account? sign in