Simon Reynolds: Vicar convicted of stealing £24,000 from church disappears from court
Police launch nationwide manhunt for Reynolds after he fails to return to court to hear jury's verdict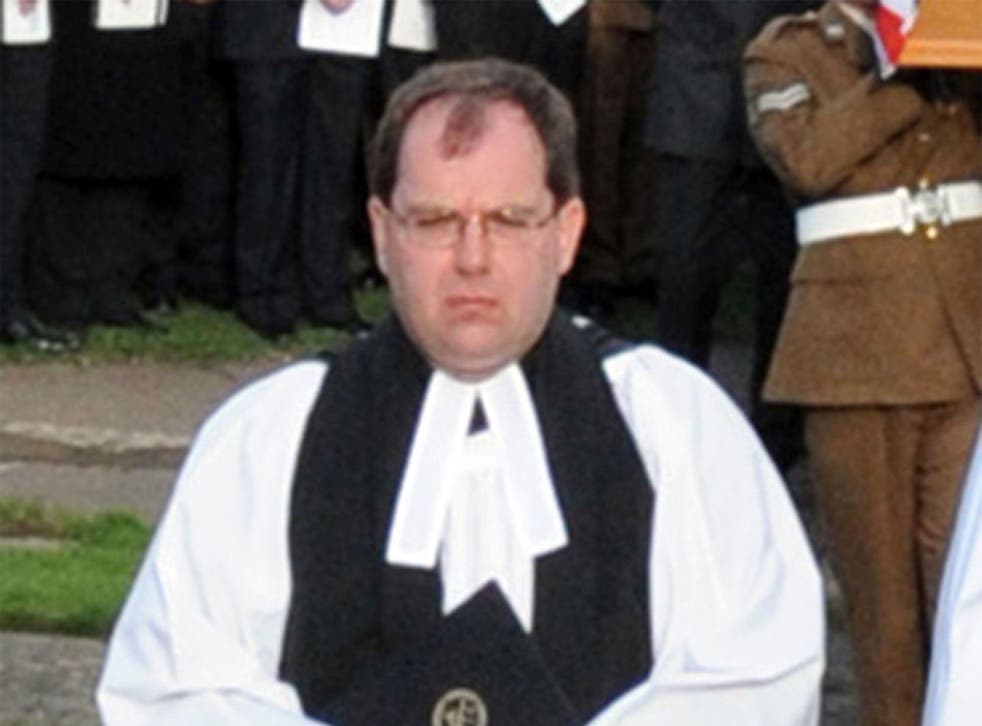 A nationwide search is under way for a vicar who disappeared just before he was convicted of pocketing thousands of pounds of cash belonging to the church.
South Yorkshire Police said they were working with forces across the country to find Simon Reynolds, who failed to return to court yesterday to hear a jury find him guilty of four counts of theft.
Reynolds, 50, was convicted of keeping around £24,000 of fees given to him for weddings, funerals and graveyard memorials when he was priest-in-charge of All Saints Church in Darton, near Barnsley.
The Church of England vicar left Sheffield Crown Court at lunchtime yesterday and did not return.
A warrant was issued for his arrest and officers are actively searching for him, police said.
Today, a South Yorkshire Police spokeswoman said: "We are working with a number of forces across the country to find him.
"We are urging people who may have seen him to phone 101."
Reynolds, of Upper Church Lane, Farnham, Surrey, went on trial last week accused of keeping fees handed over to him by bereaved families and engaged couples.
He should have handed over the money to the diocese and the parochial church council, the court heard.
Prosecutor Tom Storey told the court that investigations by the church and police showed Reynolds had only passed on a fraction of what he should have between March 2007 and March 2013.
The offences were described as a "significant breach of trust".
The court heard that suspicions about Reynolds began after he left Darton, in March 2013, to take up a new post in Surrey.
A church warden thought it was "irregular" that a fees cheque from a stonemason relating to a churchyard monument was made out personally to the former vicar.
It was discovered that Reynolds had not paid any fees for weddings or funerals to the Wakefield Diocesan Board of Finance for a number of years, despite conducting a number of services during this time.
Monuments for 23 burials and 50 cremation plaques or inscriptions were found in the church grounds and graveyard but no records of the burials or cremations had been made, the court heard.
The church treasurer, Anthony Warden, estimated that £14,600 should have been handed over in respect of weddings and funerals and a further £9,726 should have been paid for burial and cremation plaques or monuments.
Reynolds denied the charges and told police he had not taken the money.
Mr Storey told the court the vicar could not explain where the missing money had gone but said he was very disorganised and had not kept it intentionally.
South Yorkshire Police are asking anyone who may have seen Reynolds to contact 101 quoting incident number 864 of July 23 2015.
PA
Register for free to continue reading
Registration is a free and easy way to support our truly independent journalism
By registering, you will also enjoy limited access to Premium articles, exclusive newsletters, commenting, and virtual events with our leading journalists
Already have an account? sign in