Slaves on our Streets: 'Slavery is flourishing' and numbers are at historic high, warns leading humanitarian CEO
Ahead of the Stop Slavery Awards next week, the event's founder Monique Villa says employers have a vital role to play in ending exploitation
Monique Villa
CEO, Thomson Reuters Foundation
Friday 10 November 2017 12:01 GMT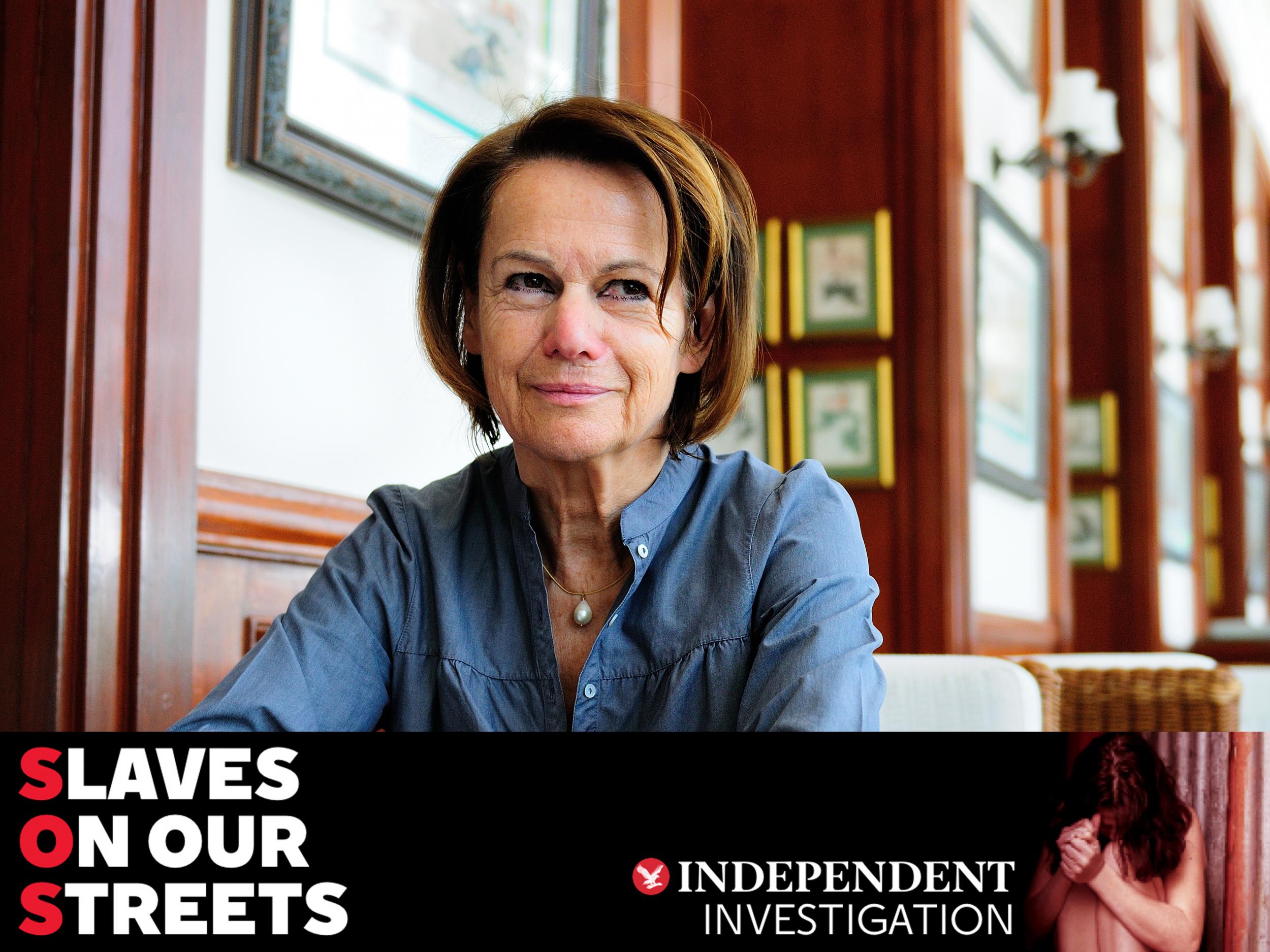 Do you know how many slaves work for you? The question is not outrageous. It's based on facts. And you might be surprised by the answer.
No big company in the world can claim to be slave-free. So, depending on where you live and what your lifestyle is, you almost certainly have been touched by slavery, buying goods made by people forced to work in appalling conditions, stripped of their freedom and their dignity. Some, in fact, may have died in the process.
Slavery is flourishing. There are more slaves now that at any given time in history. That's because slavery has evolved, and today it successfully caters for the growing industry of sexual exploitation, and for the rising demand for cheap goods.
Forty years ago, when western companies began to outsource their production to the developing world, the rush for cheap labour ushered in an even cheaper option: forced labour. The complexity of the supply chains of some of the world's corporations became a safe haven for humanity's worst crime: millions of innocent people turned into commodities, the definition of modern slavery.
A slave is someone who's forced to work under violence, fraud or coercion for no pay above subsistence. In London, slavery exists on our street corners, from nail bars to car washes, to hotels. You might not see it, but it's there. Around the world, more than 40 million people are currently enslaved, 30% in sex trafficking, 70% in forced labour. This is only a conservative estimate.
Slavery is organised crime at its best, driven by almost total impunity for the traffickers. Only 9,071 convictions were recorded in 2016 globally. It offers low risks and high returns, the perfect recipe for a business worth $150 billion a year.
As supply chains become more complex and intricate, so too does the ability for those in running the company to become aware of the issue.
I launched the Stop Slavery Award at the Thomson Reuters Foundation's annual Trust Conference in 2015 to put slavery on the business agenda, and to reward companies that have excelled in efforts to eradicate forced labour from their supply chains.
It takes courage for a company to admit a risk of slavery in its operations. But the response exceeded our expectations: candidates included Apple, Tesco and Hewlett Packard Enterprise.
This year, shortlisted companies include Adidas, Walmart, Co-op, Nestlé, C&A, Marks & Spencer, Intel and Barclays. The winners will be announced at this year's Trust Conference on November 15 in London, and will receive a sculpture created for the initiative by Anish Kapoor.
Encouraging businesses to fulfil their responsibility in ridding the world of this horrific crime is a huge step forward, and we hope to create a 'virtuous cycle', where leading corporations set a gold standard for others to follow in their footsteps.
That is why I call on companies to join The Independent and Evening Standard and stamp out modern slavery. We need more businesses to flex their muscles. Without the might of corporate collaboration, the toxic stain of slavery will continue to spread.