Soca's 'seven-year dither' may impede justice over blue-chip companies' links rogue private investigators
Information watchdog defends failure to take action over companies named in dossier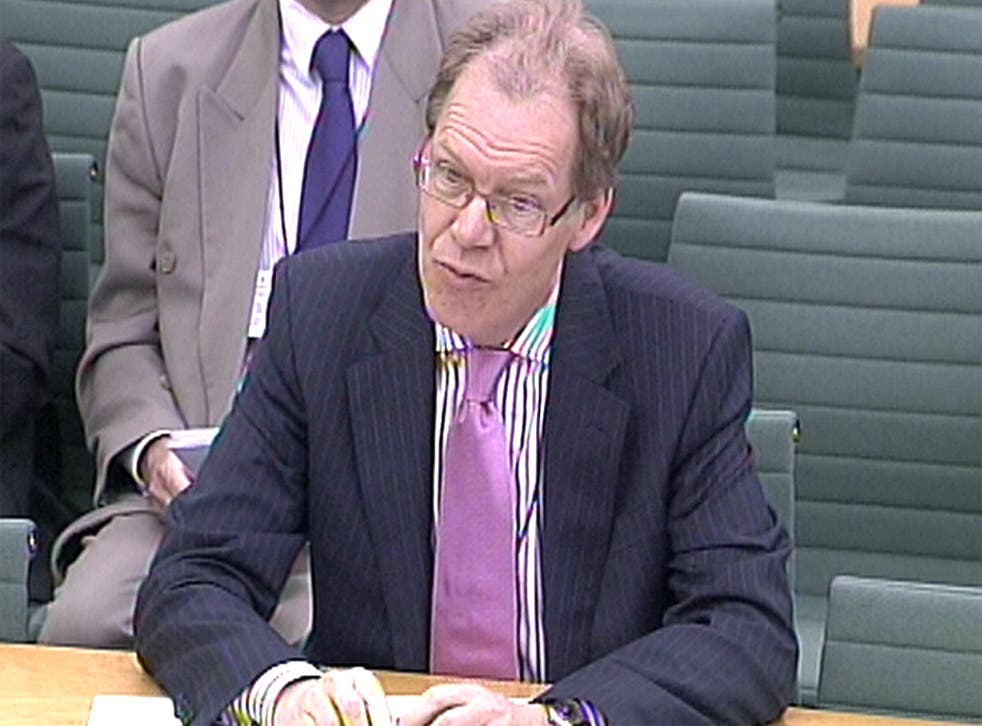 The Information Commissioner has admitted almost 100 blue-chip organisations and celebrities may escape prosecution due to law enforcement agencies engaging in a "seven-year dither" over tackling their links t to rogue private investigators.
Christopher Graham criticised Scotland Yard and the Serious Organised Crime Agency (Soca) for failing to pass him "31 fat lever arch files" of potential evidence against 98 law firms, accountancy giants and management consultants connected to rogue private investigators who fuelled the unlawful trade in sensitive information.
Mr Graham also admitted being involved in the decision to ignore the individuals and companies first identified during Soca's Operation Millipede as long ago as 2008. However, he claimed he was powerless to prevent the suspension in action forced on him by Soca and the Met.
In testy exchanges with the Home Affairs Select Committee, the official regulator of data protection laws was forced to concede that the delay in leads being followed up could cause problems in pursuing prosecutions against the individuals and companies named in connection with four criminal private investigators.
Tory MP Michael Ellis said: "Do you accept that it is not in the administration of effective justice that there be a seven-year delay before prosecutions are pursued, if prosecutions are going to be pursued...It's a given isn't it?"
Mr Graham replied: "Of course it's a given."
Mr Ellis went on: "Because for one thing, experienced counsel, when these matters do appear before a judge, are very likely to argue an abuse of process…the passage of time has elapsed to such a great extent already before these matters have been pursued, whilst prosecuting authorities knew about these names of individuals and organisations, that the administration of justice has already been affected adversely by that type of delay."
Mr Graham claimed he was powerless to prevent the suspension in action he claimed was forced on him by Soca and the Met, before adding: "My opinion is that I would have very much preferred that these [alleged] offences were followed up as soon as they could be."
MPs said the development undermined Mr Graham's demand that the Committee pull back from its pledge to publish the list of leading organisations and celebrities, which was classified by Soca to protect their commercial interests.
The members of Parliament, who concluded disclosure of the list was in the "public interest" before the sudden intervention of the Information Commissioner (ICO), will meet again today to discuss his evidence.
They are angry that Soca, the Met and the ICO all failed for years to investigate the names on the list until The Independent broke the story in June.
Those on the secret list reportedly include X Factor mogul Simon Cowell, accountancy giant Deloitte, the banks Credit Suisse and Chase Manhattan, and the law firms Richards Butler (now Reed Smith), Herbert Smith Freehills and Clyde and Co.
Soca has stressed that featuring on its list does not indicate wrongdoing as the firms and individuals may have been unaware of the commissioning of private detectives.
Yesterday, Mr Graham admitted he was not due to take possession of the material until 2015 at the earliest, before the Independent's revelations forced Soca to send him the material last month.
Labour MP Steve McCabe said: "People are fed up feeling there has been far too much shilly-shallying over this for far too long. That is the public's perception."
Mr Graham admitted: "I think there has been a seven-year dither."
The Committee also cast major doubts on the regulator's capacity to deal with the vast amount of material on 98 major organisations.
Mr Graham admitted he had just six investigators scoping the historic material but chairman Keith Vaz MP compared this with the length of time it has taken Scotland Yard to investigate just five of those linked to the corrupt investigators, at a cost of more than £2 million.
He said: "Operation Tuleta has 19 officers and they have taken two-and-a-half years to investigate five of the clients identified during Operation Millipede. I'm concerned that you only have six members of staff."
Tory MP Nicola Blackwood asked the Information Commissioner why he agreed to a "five-year delay" in taking possession of the material that he earlier admitted could threaten prosecutions. He replied: "I don't know what the committee wanted me to do, What could I or my staff have done when that was put to us by Soca (in 2010)?"
Blackwood: "When they (Soca and the Met) say you were fully involved in the decision what you really mean is that they told you what to do?
Mr Graham replied: "Yes."
Register for free to continue reading
Registration is a free and easy way to support our truly independent journalism
By registering, you will also enjoy limited access to Premium articles, exclusive newsletters, commenting, and virtual events with our leading journalists
Already have an account? sign in