Man murdered ex-girlfriend days after she reported him to police for stalking
'He says at the bottom he won't contact me, you know, this will be the last time I hear from him, but he's said that a lot of times, he never does seem to stop,' victim said in call to police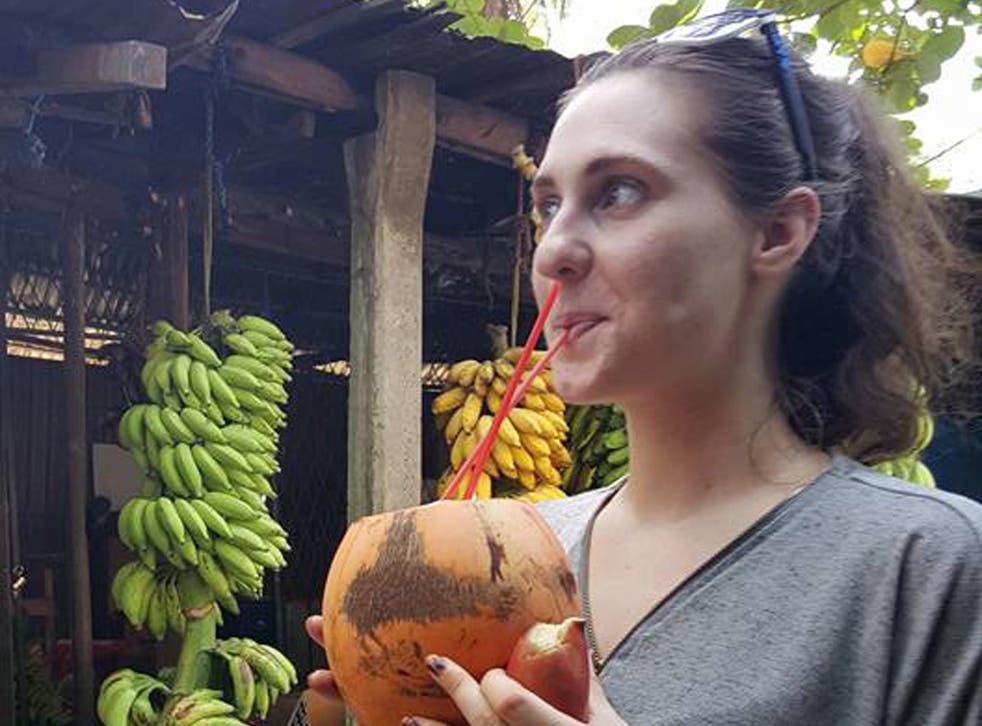 A soldier who brutally murdered his ex-girlfriend after she twice warned police about his obsessive stalking has been jailed for life.
Lance Corporal Trimaan 'Harry' Dhillon, 26, sliced Alice Ruggles' throat from ear to ear with a carving knife after breaking into her home in Gateshead, last October.
Ms Ruggles, 24, bled to death on the kitchen floor before she was discovered by flatmate Maxine McGill - who called Dhillon an 'absolute psychopath' in a harrowing 999 call.
He was convicted of murder and jailed for life with a minimum of 22 years following a trial at Newcastle Crown Court.
The killer had denied the charge and claimed Ms Ruggles fell on the blade during an argument.
Judge Paul Sloan, QC, told the defendant: "In an act of utter barbarism you repeatedly slashed her throat with a knife at least six times causing catastrophic injuries.
"So deeply you sliced her neck, that the blade scored her spine."
Jurors heard Ms Ruggles tell police about her killer's disturbing behaviour in two phone calls she made just days before the murder.
A senior officer has since claimed nobody could have known how dangerous he was.
The case has been referred to the Independent Police Complaints Commission (IPCC) for an internal investigation.
In the first call, on 1 October 2016, Ms Ruggles told the operator Dhillon had knocked on her door three times in the night.
He had driven 120 miles from Edinburgh to Gateshead to harass his ex-girlfriend after their split in August 2016.
"I know that he has hacked into my Facebook and also my phone, he has been sending me a lot of messages even though I have asked him not to contact me," said Ms Ruggles.
"He stood outside and he's like left some flowers and chocolates on the outside windowsill and he walked off, he's not done anything but I'm concerned."
Officers served Dhillon with a Police Information Notice after the incident - but he returned to her house again on 7 October 2016 and warned that he knew she had called the police.
Ms Ruggles spoke to an officer that evening after she found a note with a picture of the former couple together.
"He knows I called the police on him and he's had everything confiscated," she said.
"He says at the bottom he won't contact me, you know, this will be the last time I hear from him, but he's said that a lot of times, he never does seem to stop."
UK news in pictures

Show all 50
Detective Chief Inspector Lisa Theaker, of Northumbria Police, said officers could not have predicted how dangerous Dhillon was.
"Alice didn't fully understand his level of behaviour and the stalking and the lengths of behaviour he was going to," she said.
"The family and the friends won't have fully understood it either.
"Alice spoke to a number of police officers and she spoke to Victims First and we went through a risk assessment.
"And as a result of that we would not have been able to predict at that stage that he would go on to murder Alice."
Ms Ruggles, who worked as a Sky UK office coordinator, met Dhillon through Facebook while he was serving in Afghanistan.
Jurors heard he became obsessed with her and began to isolate her from her friends.
The killer bombarded her with emails and messages after she dumped him over messages to other women in August 2016.
Ms Ruggles' mother, Dr Sue Hills, spoke of her devastation and warned about the danger signs of stalking following the case.
She said: "I just keep thinking I can't believe we didn't identify the signs of stalking but you just don't know when it's going on.
"Unfortunately when Alice reported it to the police she was very reluctant and told them she didn't want to get him into any trouble. He hadn't been violent just very arrogant and controlling.
"In fact he told her via texts several times 'I don't want to hurt you'. He texted me saying he wouldn't hurt her but implying that it was my duty to stop her being disrespectful to him. And he sent me messages at 4am.
"I would like what happened to Alice to encourage others to seek support if they are worried about someone's behaviour.'
Clive, Ms Ruggles' father, said: "All of us are trying to cope with losing Alice in different ways. We all miss her very much and it is a case of taking one day at a time. The effects of losing Alice will be with me and with all of us, every day, for our entire lives."
Register for free to continue reading
Registration is a free and easy way to support our truly independent journalism
By registering, you will also enjoy limited access to Premium articles, exclusive newsletters, commenting, and virtual events with our leading journalists
Already have an account? sign in