Splinter Catholic group based in Kent 'welcomed priests accused of child abuse'
SSPX Resistance have controversial leader, Richard Williamson, who was once convicted of denying the holocaust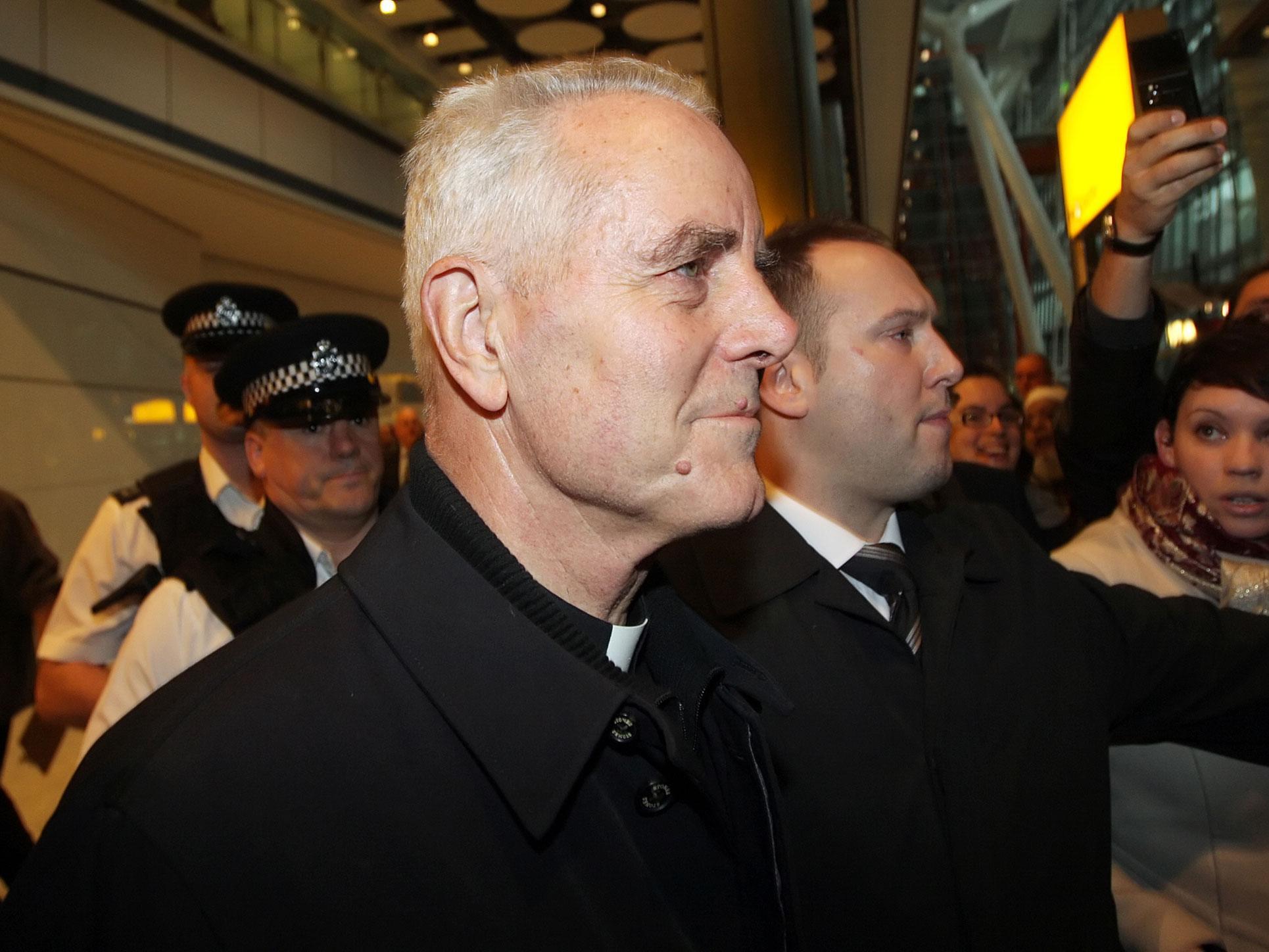 An ultra-conservative Catholic splinter group based in Kent has been accused of welcoming priests accused of child abuse.
The Society of St Pius X (SSPX) Resistance order is led by convicted holocaust denier 'Bishop' Richard Williamson, who heads the organisation from a property in Broadstairs, South England.
He has allowed two priests accused of molesting children to become part of his group, a Swedish documentary alleged.
SSPX Resistance is not officially associated with the Catholic Church but there is speculation the Vatican may welcome the group back into the faith.
Catholic bishop heckled by opponents of child sex abuse
The priests, identified only as Father S, an Englishman, and Father P, a Frenchman, were members of the original SSPX order, who internally investigated the men over abuse allegations but did not inform the authorities. The Vatican reportedly approved of the internal investigations.
Father S was moved by the SSPX to Bristol and underwent years of therapy before fleeing the group before the investigation was concluded. He joined the SSPX Resistance, also known as Respice Stellam, the documentary alleged. His case was apparently closed by the authorities.
He reportedly went to live in Broadstairs and continued to practice.
The SSPX found Father P guilty of child abuse, committed in the 1980s, and banned him from working with children. He also joined the SSPX Resistance and is also practicing again, the documentary said. His alleged victim's families said they did not wish to press charges.
He was reportedly filmed celebrating mass in Bordeaux in November 2016.
The film, named The Golden Jail and made by investigative reporter Ali Fegan, alleged over 100 former SSPX priests have joined Mr Williamson's group.
Mr Williamson was excommunicated from his faith on two occasions by different popes. In 1988, he was ordained as a priest by the SSPX – of which he was once a member – against the wishes of the Vatican. This led to his excommunication by Pope John Paul II but it was later reversed by Pope Benedict XVI in 2009.
In 2015, Mr Williamson ordained another man, Jean-Michel Faure, as a bishop and was again excommunicated.
World news in pictures
Show all 50
Mr Faure was quoted in the documentary as saying of Father S: "Of course, you must have no endangerment, you must not put anyone, any soul in danger. If these precautions are taken, then you may try to save the soul of this priest."
The SSPX Resistance describes itself as "a group of traditional Catholics who wish to practise their Faith without compromise to Liberalism or Modernism".
It celebrates mass in London, Liverpool and Bingley, West Yorkshire.
The Independent has contacted the SSPX Resistance for comment.