Far-right racist admits stabbing Bulgarian man in Tesco car park after shouting he wanted to 'kill Muslims'
Apparently inspired by terror attack on Muslims in Christchurch the previous day, Vincent Fuller rampaged through town with knife and baseball bat before telling police who arrested him, 'I hope Isis comes over and rapes your children'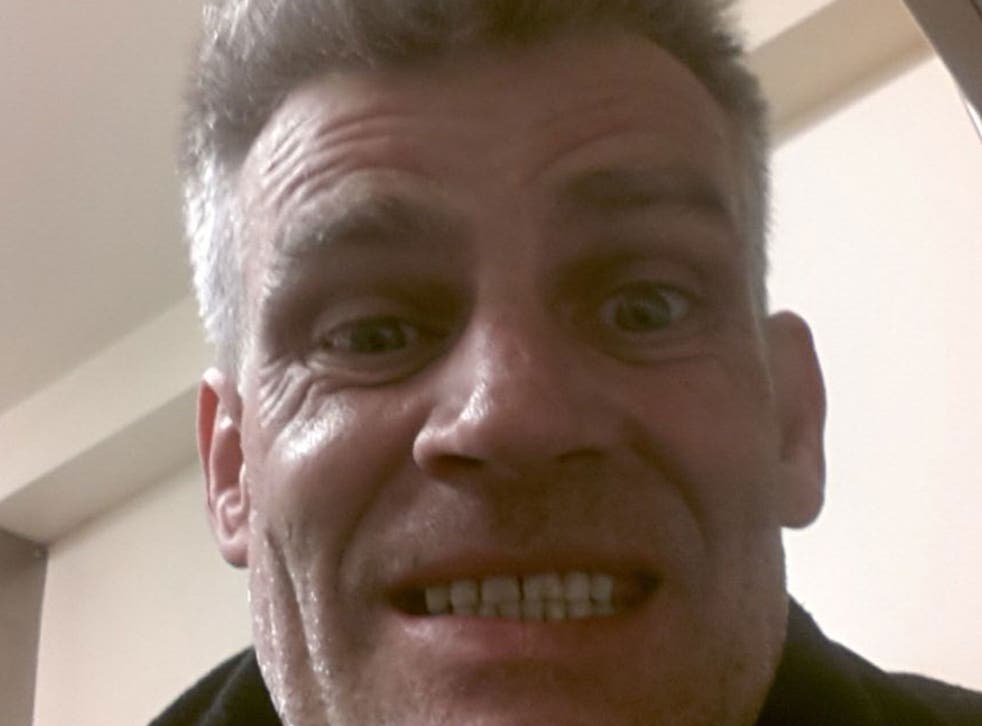 An alleged far-right terrorist has admitted stabbing a Bulgarian teenager after shouting that he wanted to "kill Muslims".
Vincent Fuller rampaged through the Surrey town of Stanwell armed with a knife and baseball bat on 16 March, the day after 51 Muslims were massacred at mosques in New Zealand.
Kingston Crown Court heard the 50-year-old had watched a livestream of the shooting and written that he "agreed with what that man did" on Facebook.
The next evening, neighbours heard Fuller shouting "kill Muslims" and "white supremacy", with one woman hearing him say: "All Muslims should die, white supremacists rule. I'm going to murder a Muslim."
Prosecutors said he first attacked a neighbour's home with a baseball bat, calling the woman of Indian descent a "black c***", before starting a rampage through the town where he hit cars and shouted racist insults and threats at drivers.
"I'm going to f***ing kill you, I'm going to f***ing cut your throat you black bastard," he shouted at one driver, before attacking an Uber driven by a Muslim man.
New Zealand shootings: Victims of Christchurch mosque terror attacks

Show all 11
Fuller broke the bat after attacking several vehicles, then went back home and armed himself with a knife.
He walked towards a Tesco supermarket, where a 19-year-old Bulgarian man was in his car talking to friends.
Witnesses said they saw Fuller approaching with a 9in knife with a black blade before he asked the teenagers: "Do you want to get hurt?"
The court heard that the victim replied "what?" before Fuller told him: "You're going to die."
The driver attempted to start his car to escape but Fuller lunged through the open window and stabbed him in the hand and neck.
He managed to drive to a nearby McDonald's and received first aid, before undergoing three hours of surgery.
Fuller, of Viola Avenue in Stanwell, admitted racially aggravated harassment, alarm or distress and affray at Kingston Crown Court on Friday.
His previous guilty pleas to attempted murder and possession of a bladed article can now be reported.
A fifth count of possessing an offensive weapon – the baseball bat – is to lie on file. Fuller will be sentenced on 5 September.
The attack was declared a terrorist incident by police the following day.
Fuller has denied that the stabbing was an act of far-right terrorism but a judge will decide whether to increase his sentence for a "terrorist connection".
He initially claimed that he had walked to Tesco in order to use a cash machine and had made a balance enquiry, but police found he had left his bank card and wallet at home.
He was arrested minutes after the stabbing while walking away from the scene, and was sprayed with incapacitant and tasered.
Prosecutors said he called police officers "dirty immigrant scum" while being arrested, adding: "Dirty race traitor, I hope your kids die. I hope your f***ing family die."
Fuller added: "I hope Syrians come over and rape your children. I hope Isis comes over and rapes your children."
The court heard that Fuller bore animosity towards police over an investigation of allegations made by his ex-girlfriend.
The day before the attack, an officer asked him to attend a voluntary interview of claims he had sent the woman threatening Facebook messages.
Prosecutors said Fuller refused the request, calling the officer a "little girl" and telling her to "f*** off".
A friend who spent time with him on the morning of the attack said he was "preoccupied with the fact that the police wanted to speak to him", and saw television news about the Christchurch attack shortly afterwards.
"Vincent got a bit angry about the news from New Zealand because he said, 'it is always them, the Muslims that get looked after and get cared about'," his girlfriend told police.
The Christchurch shooting was carried out by a terrorist who believed white people were being "replaced" by Muslims.
View of Tesco Extra near Stanwell where Police investigate stabbing in which man rampaged with baseball bat and knife while hurling racist abuse
Minutes before starting his rampage, Fuller posted a Facebook post reading: "I am English, no matter what the government say. Kill all the non-English and get them all out of England."
A second Facebook post shortly afterwards added: "I agree with what that man did in New Zealand as we will not be brainwashed to this their wrong [sic]."
In a police interview, Fuller admitted watching footage of the Christchurch attack and writing the Facebook posts, but "said he was angry and did not mean it".
The Stanwell incident is one of several alleged terror attacks and plots inspired in part by the shooting, which saw the perpetrator post a lengthy manifesto called "the great replacement" online.
A gunman who stormed a mosque in Norway on Saturday called the Christchurch shooter a "saint" and named him as an inspiration in a post on Endchan.
It came after a man murdered 22 people dead in El Paso after posting a document stating that he "supported the Christchurch shooter and his manifesto" but was targeting "Hispanics" instead of Muslims.
A gunman who attacked a synagogue in Poway, California, in April also cited the Christchurch terrorist as an inspiration in a manifesto posted on 8chan.
The Christchurch shooter himself named previous attackers, including the Tommy Robinson supporter who rammed a van into Muslims in Finsbury Park in 2017.
The spate of far-right attacks has increased calls for security services to recognise the increasing international links between white supremacists.
The UK terror threat level, which has been changed to include the far right for the first time, remains at "severe", meaning further attacks are highly likely.
Register for free to continue reading
Registration is a free and easy way to support our truly independent journalism
By registering, you will also enjoy limited access to Premium articles, exclusive newsletters, commenting, and virtual events with our leading journalists
Already have an account? sign in
Register for free to continue reading
Registration is a free and easy way to support our truly independent journalism
By registering, you will also enjoy limited access to Premium articles, exclusive newsletters, commenting, and virtual events with our leading journalists
Already have an account? sign in