'Rich kid of Instagram' condemned by judge as 'utterly self-centered' after importing python skin baseball caps
Stephanie Scolaro admitted smuggling fashion accessories made from endangered species' skin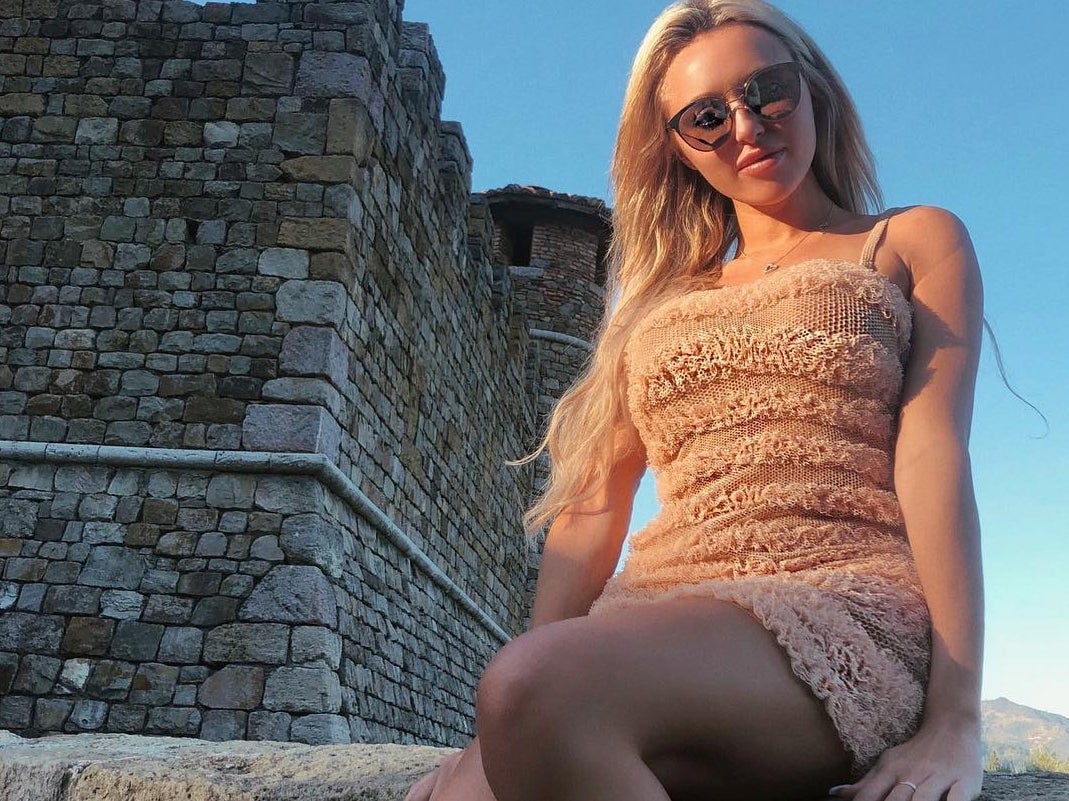 A multimillionaire heiress has been spared jail after admitting smuggling fashion accessories made from the skin of endangered pythons into the UK.
Stephanie Scolaro, 26, was handed a 160-hour community order to be carried out over the next two years after she pleaded guilty to two counts of importing goods with the intent to evade a prohibition.
She was also charged with two counts of keeping for sale a species acquired unlawfully, and two counts of selling a species unlawfully imported, at an earlier hearing.
During the trial the court heard the socialite imported baseball caps and travel bags worth more than £17,000 from Indonesia.
The swimwear model then sold the illegal goods on a website called SS Python or to other fashion outlets.
Judge Michael Gledhill QC branded Scolaro, from Marylebone, "utterly self-centred", adding she took a "very dim view" of the wildlife crimes.
He told Southwark crown court: "This is a young woman who, for all sorts of different reasons, is utterly self-centred – her entire life concentrated around herself.
"All her life she has in effect been given exactly what she wanted. There is no thought about pythons in Indonesia; how they are skinned alive and how they are endangered doesn't cross her mind."
He added: "She thinks, 'I like python skins, I can get them and sell them, and therefore I do it'. She focuses the spotlight on herself, it's all about me."
Police launched a probe into Scolaro's snakeskin trade in November 2017 after a package containing 10 snakeskin hats and two bags was intercepted at Leipzig airport in Germany.
Officers seized 35 illegal hats during the investigation, as well as bags which were advertised for sale at £2,800 each.
Prosecutor Gregor McKinley showed the court a selection of gold, cream and maroon snakeskin baseball caps at a hearing in December.
He told the hearing: "There's an international convention which prohibits the export, import and sale of these items, and leads to UK offences."
According to Mr McKinley, Scolaro refused to cooperate in locating the goods and gave a no comment interview.
He said: "All of the investigations has been by the police from the website and the Instagram account, and without any cooperation from the defendant for finding these items and where they have been on sale."
When the goods came for Indonesia they had documents purporting to be export permits with them.
But Mr McKinley said: "Both of these documents have been checked and both are forgeries."
Scolaro, who boasts 100,000 followers on Instagram, was previously warned she faced up to seven years in prison for her crimes.
Support free-thinking journalism and attend Independent events
Scolaro is the daughter of Italian mogul Francesco Scolaro, who made millions from mining and investing in the leisure industry.
She attended Mill Hill School in north London, where boarding fees are £33,717 a year, and regularly flaunts her jetset lifestyle on social media.
She appeared alongside her sister Lana in the Channel 4 reality TV show Rich Kids Of Instagram.
Scolaro now faces a confiscation proceedings to recover her criminal profits.