Stephen Lawrence murder suspect 'hiding in Spain'
Jamie Acourt is wanted on drugs charges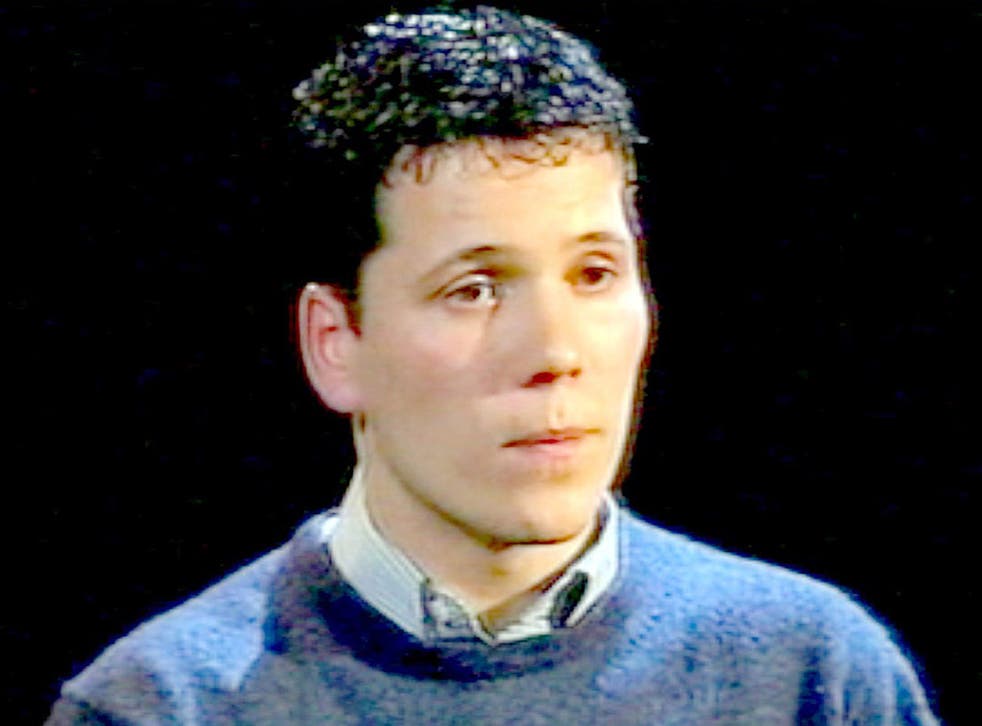 A suspect in the murder of Stephen Lawrence who is wanted for drug dealing is among 10 British criminals thought to be hiding in Spain.
Jamie Acourt, 40, from south-east London, was allegedly part of a cannabis-dealing gang between January 2014 and February 2016.
He previously achieved notoriety after he was named as one of the suspects in the investigation into the racist murder of 18-year-old Stephen. The teenager was killed by up to six attackers in 1993, two of whom, David Norris and Gary Dobson, were convicted and are serving life sentences.
Another suspect on the list is Shane O'Brien, 28, accused of murdering 21-year-old Josh Hanson in an unprovoked knife attack in a bar in Hillingdon, west London in October 2015.
Police believe he has "strong links" to Spain, and uses a false identity to evade capture. A second line of investigation is that he may be in Dubai.
The "most wanted" gallery also includes suspected fraudster Mark Acklom, 43, from London, who allegedly posed as a Swiss banker and an MI6 agent as he fleeced a woman, whom he said he would marry, out of £850,000.
Accused conman Acklom convinced her that he needed money to renovate a property, which she later found out that he did not own. The alleged victim, Carolyn Woods, 55, told Sky News: "I was completely devastated, he left me destitute and destroyed my life."
UK news in pictures

Show all 50
Investigators are also hunting convicted fraudster Sarah Panitzke, 42, from Fulford, North Yorkshire, who laundered £1 billion as part of a massive tax scam and is due to serve an eight-year jail term for conspiracy to acquire criminal property.
Steve Reynolds, Head of International Operations for the National Crime Agency, said: "The fugitives we are hunting are wanted for serious crimes and must be returned to the UK to face justice. We need the support of the public to help us catch them. Be our eyes and ears and tell us if you have any information on the whereabouts of our targets."
The list was unveiled by British and Spanish authorities at a joint press conference in Malaga on Thursday.
It features Jonathan Kelly, 36, from Glasgow, who is wanted for a string of violent crimes including a machete attack that left his victim paralysed; and alleged drugs kingpin Dominic McInally, 25, from Liverpool, who is accused of leading a cocaine-dealing gang that made £1.25 million per month.
Chairman of Crimestoppers Lord Ashcroft said: "These people have managed to evade arrest and avoid justice. We know that with the help of Spanish authorities, along with the public in Spain and the UK, we can find these people."
Crimestoppers can be contacted on 0800 555 111.
Press Association
Register for free to continue reading
Registration is a free and easy way to support our truly independent journalism
By registering, you will also enjoy limited access to Premium articles, exclusive newsletters, commenting, and virtual events with our leading journalists
Already have an account? sign in
Register for free to continue reading
Registration is a free and easy way to support our truly independent journalism
By registering, you will also enjoy limited access to Premium articles, exclusive newsletters, commenting, and virtual events with our leading journalists
Already have an account? sign in