Stephen Port: Alleged serial killer accused of drugging and murdering four men he met on gay websites appears in court
Port is alleged to have given the men large amounts of the drug GHB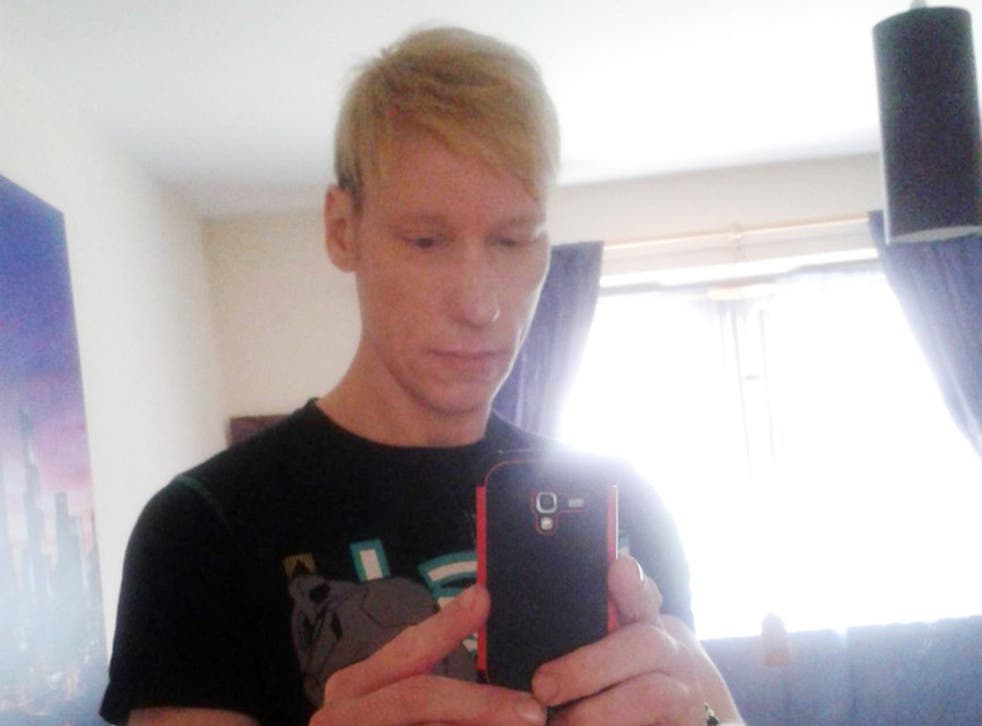 A suspected serial killer has appeared in court yesterday accused of drugging and murdering four men he met on gay websites, and dumping their bodies in and around a churchyard in east London.
Stephen Port, 40, is accused of poisoning the four men, who were all in their 20s, in attacks over a 14 month period. Stephen John Port is accused of having sex with the four men in their 20s while they were unconscious after he allegedly administered the date rape drug GHB, Barkingside magistrates court heard.
The four – who all went to his house separately on four occasions over 15 months the court was told – subsequently died. Three of the bodies were dumped within half a mile of his flat in Barking, east London, the court was told. The body of a fourth alleged victim was found on the same street Mr Port lived in.
The Metropolitan Police said that it had referred the case to the independent police watchdog because of "potential vulnerabilities" in its response to the four deaths.
Mr Port, of Cooke Street, Barking, appeared in court for a five minute hearing accused of four counts of murder and four counts of administering a poison with intent to endanger life or inflict grievous bodily harm.
The balding 40-year-old, who has been described as a special needs teacher, wore a grey prison-issue sweatshirt when he appeared at court accompanied by three uniformed officers. He spoke only to confirm his name, date of birth and address during the five minute hearing.
Mr Port, who claims to have been an Oxford graduate who served in the Royal Navy and has worked as a male escort, is said to have met the men online and then invited them back to his flat for sex.
His first alleged victim is said to be Anthony Patrick Walgate, 23, a fashion and design student at Middlesex University. Originally from Hull but living in Barnet, north London, Mr Walgate's body was found in June 2014.
Sarah Sak, the dead man's mother, said at the time she was convinced her son would not have drunk too much or taken drugs before he died. Toxicology tests later confirmed he had a small amount of alcohol in his system and no traces of illegal drugs.
A dog walker found the body of Slovakian-born Mr Gabriel Kovari, 22, in the grounds of St Margaret's Church, Barking in August last year. Initially police said there were no suspicious circumstances.
A month later the body of a third alleged victim, Daniel Whitworth, 21, from Gravesend in Kent, was found in the same place. An inquest was later told that Mr Whitworth was found dead holding a note, on which it was claimed he had written that he had given his friend Mr Kovari an overdose of GHB. The note claimed it was "an accident" and that Mr Whitworth feared going to prison if he told the police. In the note Mr Whitworth then said he himself had taken GHB and sleeping pills. The inquest recorded an open verdict on his death.
Mr Port is also accused of killing Jack Taylor, 25, a warehouse forklift truck driver from Dagenham, whose body was found at Barking Abbey last month.
Mr Taylor, had been out drinking with friends. Police said he returned home but then went out again in the early hours of Sunday. CCTV footage, released by detectives, later showed him meeting a man near Barking rail station before his body was found in the early hours of the morning.
It is believed police did not treat the deaths as suspicious or link them until after Mr Taylor's death when after further investigation they were referred to Scotland Yard's homicide and major crime command on October 14.
Deputy District Judge Shlomo Kreiman remanded Mr Port in custody to appear at the Old Bailey on Wednesday.
Victim profiles
Anthony Walgate, 23, was found dead in Cooke, Street, Barking, in the early hours of June 19, 2014. The second-year art, fashion and design student at the University of Middlesex had been on a night out. His mother, Sarah Sak, told the Hull Daily Mail: He was really happy. He had struggled with uni to begin with, but he had just started to 'get' it. He was excelling."
Gabriel Kovari, 22, was found dead in the churchyard at St Margaret's Church in Barking in August 2014. His family said that the Slovakian national was a gifted artist who had wanted to make a difference. "He was full of love and care for others and loved the company of his friends," according to a family statement. "He had been a very inquisitive and special child gifted in arts. He had excellent relationships with all his relatives and the desire to prove himself to the world."
Daniel Whitworth, 21, was found in the same churchyard less than a month later. His inquest heard that he blamed himself for the death of Mr Kovari, and had killed himself as a result. In a statement to his inquest, his father Adam described him as an "active and intelligent outdoors boy who loved days on his bike exploring leafy byways. Those who knew him were shocked by this terrible news."
Jack Taylor, 25, from Dagenham, east London, was found dead in September this year next to the ruins of Barking Abbey. The warehouse forklift driver was last seen on CCTV meeting after a night out with friends.
Register for free to continue reading
Registration is a free and easy way to support our truly independent journalism
By registering, you will also enjoy limited access to Premium articles, exclusive newsletters, commenting, and virtual events with our leading journalists
Already have an account? sign in