Stephen Port: 'Serial killer planted fake suicide note' blaming victim for previous murders
Stephen Port accused of using date rape drug to have sex with unconscious victims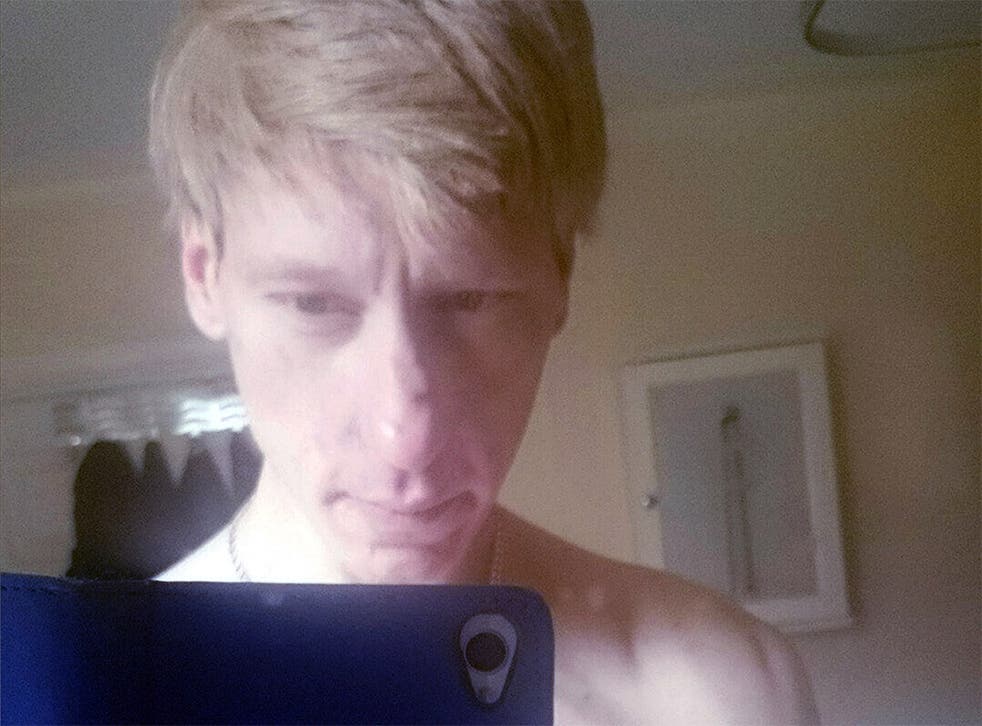 Alleged serial killer Stephen Port planted a suicide note on one victim in a "wicked attempt" to frame him for the death of another, a court has heard.
Over a period of 15 months, Port, 41, surreptitiously plied four young gay men he had met online with fatal doses of date rape drug GHB so he could have sex with them while they were unconscious, jurors heard.
The chef and former male escort allegedly dragged their bodies out of his flat in Barking, east London, and dumped them in or near a graveyard as he tried to cover up what he had done.
Port was jailed for eight months for perverting the course of justice by lying to police about the circumstances of the death of his first alleged victim, 23-year-old fashion student Anthony Walgate.
He had initially claimed not to know Mr Walgate after reporting a man collapsed outside his flat in June 2014, but later confessed to police that he had "panicked", jurors were told.
Mr Walgate, an occasional escort, had told a friend details of a planned sleepover with the man he had met through the Sleepyboys website, jokingly saying it was "in case I get killed", the court heard.
In an "extraordinary" twist of fate, Port's second and third alleged victims were found by the same dog walker in a churchyard 400 metres from where he lived, the court heard.
Slovakian Gabriel Kovari, 22, who had been living with Port, was found dead from a drugs overdose on August 28 2014.
Then on September 20 2014, the body of Daniel Whitworth, 21, from Gravesend, was uncovered near the same spot clutching an apparent suicide note.
Prosecutor Jonathan Rees QC told jurors Port had made a "wicked attempt" to frame Mr Whitworth for the death of Mr Kovari.
The fake suicide note read: "I am sorry to everyone, mainly my family, but I can't go on any more, I took the life of my friend Gabriel Kline (Kovari), we was just having some fun at a mate's place and I got carried away and gave him another shot of G.
"I didn't notice while we was having sex that he had stopped breathing. I tried everything to get him to breathe again but it was too late, it was an accident, but I blame myself for what happened and I didn't tell my family I went out.
"I know I would go to prison if I go to the police and I can't do that to my family and at least this way I can at least be with Gabriel again, I hope he will forgive me.
"BTW Please do not blame the guy I was with last night, we only had sex then I left, he knows nothing of what I have done.
"I have taken what g I have left with sleeping pills so if it does kill me it's what I deserve. Feeling dizey now as took 10 min ago so hoping you understand my writing.
"I dropped my phone on way here so it should be in the grass somewhere. Sorry to everyone. Love always. Daniel P W."
Mr Rees told jurors the note was written to give the impression Mr Whitworth had taken an overdose because he blamed himself for Mr Kovari's death.
At the time, police accepted the apparent suicide note on face value and did not investigate further, he said.
Mr Whitworth's movements before his death were not checked and no attempt was made to find "the guy I was with last night", he said.
UK news in pictures

Show all 50
Mr Rees said the note turned out to be "a sham" as handwriting experts found it had been written by Port and not Mr Whitworth.
Port denies 29 offences against a total of 12 men, including four murders, seven rapes, four sex assaults and administering a substance with intent.
Register for free to continue reading
Registration is a free and easy way to support our truly independent journalism
By registering, you will also enjoy limited access to Premium articles, exclusive newsletters, commenting, and virtual events with our leading journalists
Already have an account? sign in