Ex-Ukip councillor 'strangled wife to death when she discovered his affair with daughter-in-law'
Former Royal Marine murdered mother of his three sons after 45 years of marriage, court hears 
Monday 09 July 2018 18:23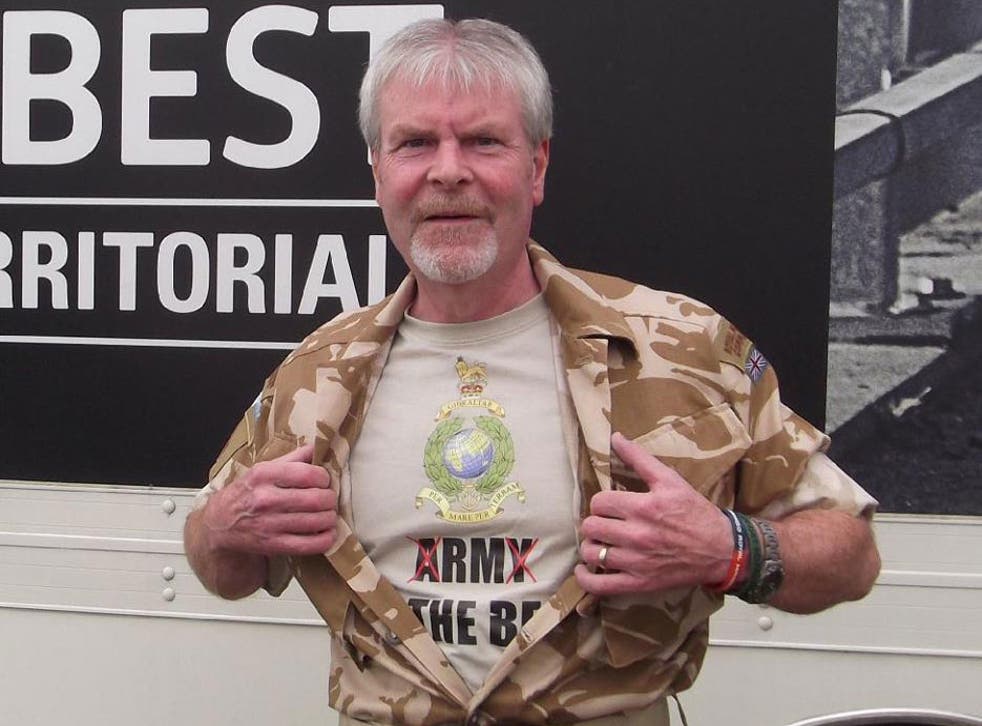 ​A former Ukip councillor strangled his wife to death when she discovered he was having an affair with their daughter-in-law, a court heard.
Stephen Searle, 64, allegedly performed a choke hold – a technique he learned with the Royal Marines. the jury was told.
Mr Searle denies murdering his 62-year-old wife Anne at a trial at Ipswich Crown Court. He said he was acting in self-defence from his wife of 45 years.
Prosecutor Andrew Jackson told the court that Mr Searle called police on 30 December and told the call-handler: "I've just killed my wife."
He said: "The prosecution say that this alleged murder had its roots firmly in the discovery by Mrs Searle that the defendant had been having an affair with their daughter-in-law. The discovery of his infidelity with their daughter-in-law had taken place a few months before December 30, and would have put considerable strain on the marriage.
He added: "The prosecution case is that on that Saturday night there had probably been yet another row between the two of them and in anger the defendant strangled his wife to death."
Mr Searle worked at a bowling alley alongside one of the couple's three sons, Gary.
Gary Searle was in a relationship with a woman who worked there, Anastasia Pomiateeva. They "had children but never married", Mr Jackson said.
He added that his father began to pursue Ms Pomiateeva and while he was serving as a Ukip councillor for Suffolk County Council, he invited her to the council building.
"Over coffee there he told Ms Pomiateeva that he hadn't had sex for a long time," said Mr Jackson. "He asked if she was happy with his son Gary, and if she would like to make him happy."
He said Mr Searle "persisted in his efforts" for weeks and sent Ms Pomiateeva photos of himself bodybuilding.
Mr Jackson said Mr Searle began a sexual relationship with Ms Pomiateeva in April 2017 and this was kept hidden from the rest of the family. The relationship was discovered two months later.
He said that at Christmas last year Mrs Searle wrote on Facebook: "Happy Christmas to you all. Hope you are doing well. Have a good day. I hope I will still be here in 2018. We will see."
Mr Jackson said the defendant probably used a choke hold to kill his wife.
The trial continues.
Register for free to continue reading
Registration is a free and easy way to support our truly independent journalism
By registering, you will also enjoy limited access to Premium articles, exclusive newsletters, commenting, and virtual events with our leading journalists
Already have an account? sign in
Register for free to continue reading
Registration is a free and easy way to support our truly independent journalism
By registering, you will also enjoy limited access to Premium articles, exclusive newsletters, commenting, and virtual events with our leading journalists
Already have an account? sign in