Woman kills father with spade and buries him in garden after finding his child pornography stash
Barbara Coombes hid 87-year-old dad's death from authorities for more than 12 years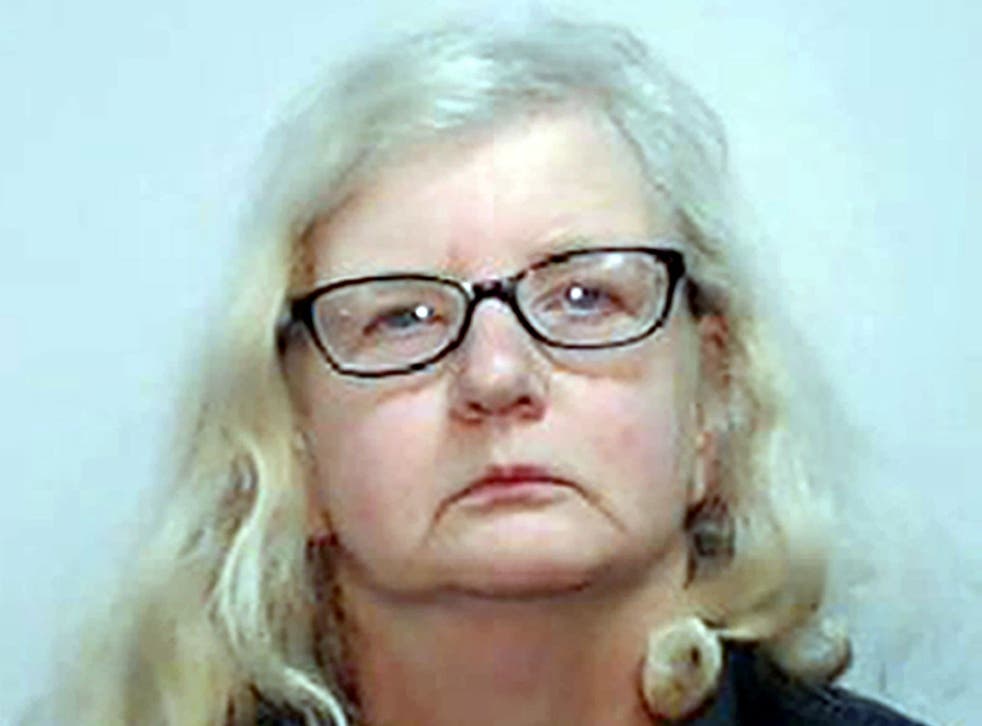 A woman who beat her father to death with a spade and buried him in their back garden after she found child pornography among his belongings has been jailed.
Barbara Coombes was jailed for nine years at Manchester Crown Court on Wednesday for killing her 87-year-old father Kenneth at his Stockport home.
The court heard how in January 2006, Coombes had been gardening at the property when she saw a box of photographs on the dining table and began to look through them.
When she realised the box contained explicit images of children, she took the shovel she had been using in the garden and confronted her elderly father.
Coombes struck him in the back of the head first, then when he turned to face her, she hit him a second time with the spade.
She then wrapped her father's body in a rug and buried him behind a tree in the garden, later ordering a tonne of soil under which to hide his body.
To explain her father's sudden disappearance to the rest of the family, Coombes said he had died and the hospital had arranged for his cremation.
After the makeshift burial, Coombes cleared the pensioner's belongings from the house and further concealed his death by continuing to claim his benefits and using the money.
The court was told that in the 12 years Mr Coombes' death went unreported, his daughter fraudulently claimed more than £180,000 in benefits.
However, in January this year, the scheme unravelled when a welfare officer insisted on seeing Mr Coombes, who by that time would have been 99 years old.
The following day, Barbara Coombes went to a police station and explained the story to officers.
The 63-year-old was arrested and pleaded guilty to manslaughter, preventing a lawful burial and fraud.
"This is a tragic case in which an elderly man has been killed by his own daughter, who then went on to fraudulently claim benefits of over £180,000." said Senior Investigating Officer Duncan Thorpe of Greater Manchester Police.
"She showed absolutely no concern for what she had done and denied everyone the chance to say goodbye, as Kenneth lay buried at the bottom of his own garden, just metres from her own bedroom window.
"Despite having years to tell someone what really happened, she only came forward when she had no other choice.
"The impact on the family and friends of all concerned cannot be underestimated."
Register for free to continue reading
Registration is a free and easy way to support our truly independent journalism
By registering, you will also enjoy limited access to Premium articles, exclusive newsletters, commenting, and virtual events with our leading journalists
Already have an account? sign in