Murdered dog becomes first canine victim to feature on Crimewatch
The killing has been described as 'disgusting and sickening'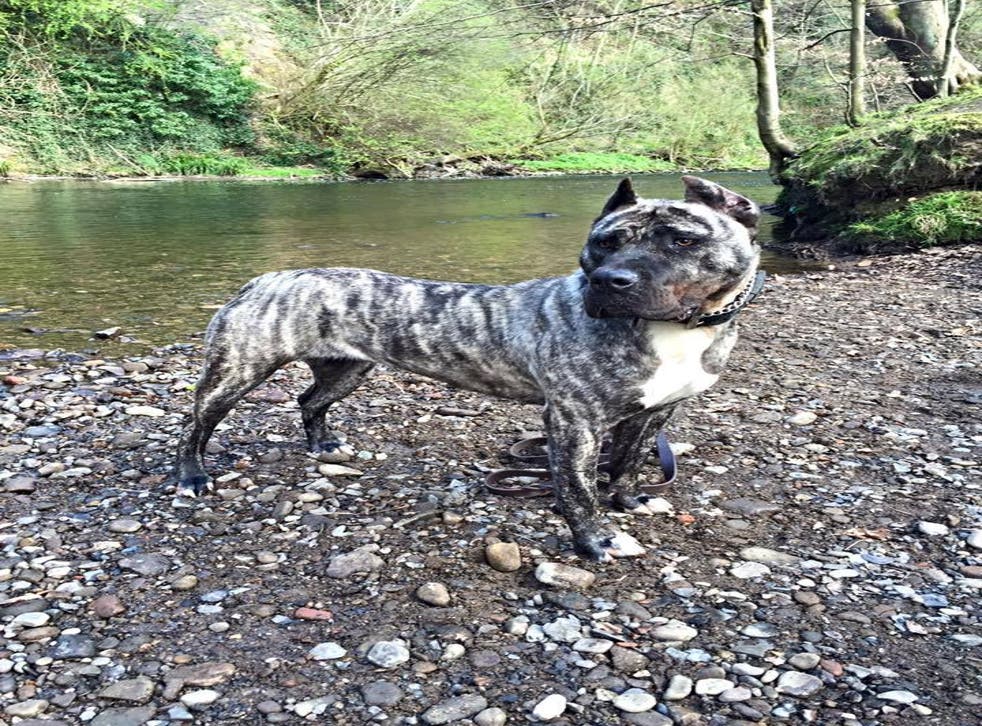 A dog who was stolen, strangled and dumped in a canal has become the first canine murder victim to feature on BBC programme Crimewatch.
Troya, a Spanish presa canario, was discovered dead in a canal in Stockport on 18 January after going missing three weeks earlier from her kennel in Romiley, Stockport.
The two-year-old dog's body was spotted by a woman working at a mill near the canal who immediately informed Anthony Taylor, the pet's owner.
Troya's corpse was recovered by Mr Wilson's step-dad, who "stripped off, jumped in and swam over to her body" before Mr Taylor and a friend pulled the corpse onto the bank.
There was an Aldi carrier bag around the dog's head secured with curtain wire. Chops Owen, a friend of Mr Taylor who witnessed the scene, described the killing as "disgusting and sickening".
The canine's death is being investigated by Greater Manchester Police and the RSPCA, with an award of £2,000 being offered to help find the killer.
A social media campaign that lobbied Crimewatch's spin-off show, Crimewatch Roadshow, led to the programme launching the appeal on Friday, complete with a reconstruction of the theft.
Mr Taylor's friends Roz Hedley and Ms Owen, who is also an animal campaigner, launched a Facebook appeal for information on Troya's disappearance and death, which now has nearly 14,000 supporters since it was set up in late December.
She told The Independent: "We know she was hung or strangled and we know she wasn't poisoned, so Troya probably knew the people who did it as she didn't bark.
"We are waiting for people to talk. There's a £2,000 bounty on their heads. People are fickle. Someone will fall out and then they will talk. Until then it's a waiting game."
Ms Owen and Ms Hedley hope the case will raise awareness of dog crimes and dog theft in the UK.
The most controversial animal killings

Show all 6
"We have battered at everyone's door to make them listen. Dog crime and theft is a massive problem," she added.
"They're not just robbed for bait. They're stolen for money. They're stolen to breed. They're stolen because people are horrible."
On Crimewatch Mr Taylor, 34, described Troya as his "best friend".
"Everybody loved Troya, everybody. She was part of the family," he said.
During the programme GMP officer Joseph Torkington described the killing as "horrific".
Anyone with information should call Crimewatch on 0800 0468 999, text 63399 with "CW" and their message, tweet @BBCCrimewatch, or call the RSPCA on 0300 123 8018.
Register for free to continue reading
Registration is a free and easy way to support our truly independent journalism
By registering, you will also enjoy limited access to Premium articles, exclusive newsletters, commenting, and virtual events with our leading journalists
Already have an account? sign in