Police issue public safety warning after 100kg of strawberries coated in 'poison' are stolen in massive fruit heist
Campaigner says some substances used to promote growth can be 'very dangerous and very toxic'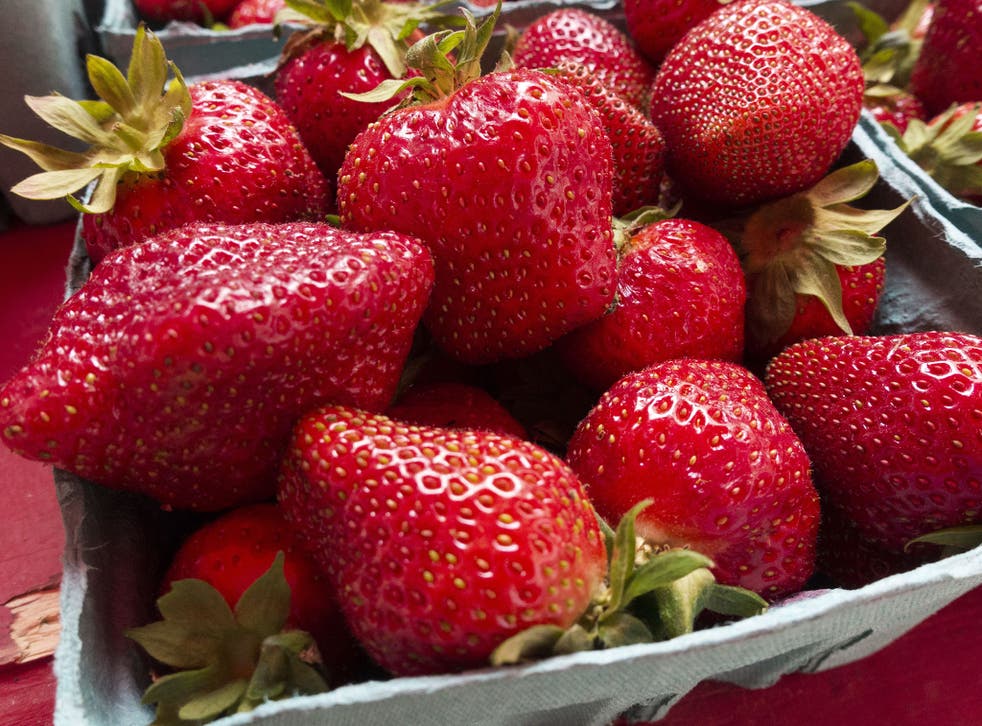 Strawberries stolen from a Kent farm could be poisonous, police have warned.
The 100kg of berries, worth around £300, were probably taken in order to sell on, officers said.
Prices are expected to rise sharply as migrant workers from the European Union leave because of Brexit, making them more attractive to thieves.
A Kent Police statement said: "The fruit had recently been coated with a chemical to help growth which can cause poisoning to the stomach.
"There have been previous incidents of theft at the farm and it is believed the same people are responsible for the latest incident."
The thieves are believed to have cut a hole in a fence around Hill Farm, Lenham Road, Ulcombe, sometime between 30 June and 3 July.
A campaigner on agricultural chemicals expressed surprise that fully grown strawberries were still contaminated with a potentially harmful chemical substance.
Keith Tyrell, of the activist group Pesticide Action Network, said the chemical was likely to be a growth regulator.
"They are put on many plants to encourage specific things in their development," Mr Tyrell told The Independent.
"On strawberries, they may encourage the runners to go stronger to increase the yield.
"I'm surprised, these chemicals are usually applied in the growing phase."
UK news in pictures

Show all 50
While it is not known what the chemical on the fruit was, Mr Tyrell claimed some substances used by growers could be "very dangerous and very toxic".
Some have been linked to cancer and Parkinson's disease, he added.
Applied in the growth phase, the chemicals tend to wash off or degrade by the time the plant has reached harvesting, Mr Tyrell said, but residual amounts can remain.
"Research has shown there are often residual pesticides on large amounts of the food we eat," he added.
A spokesman for the Soil Association, which campaigns for organic techniques, said growth regulators were sometimes used to increase shelf-life of fruit.