Sultan's über-rich lifestyle laid bare in court case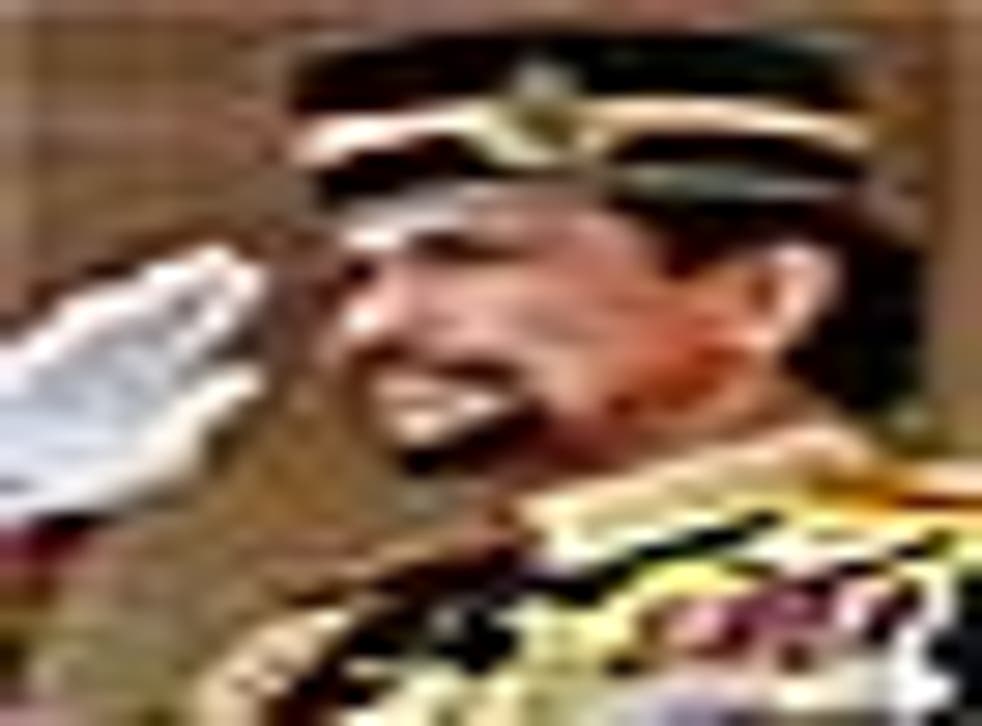 Long before Roman Abramovich was yachting around the Mediterranean, the Sultan of Brunei was the most celebrated globe-trotting billionaire, living a life of extravagant luxury. But now he has been forced to reveal the extent of his indulgences by supplying the Privy Council in London with details of his personal finances.
The revelations have come as a result of a bitter legal battle between the world's richest monarch and his "playboy prince" younger brother, Prince Jefri. The latest chapter in a decade-long feud concerns an accusation by the Sultan that his younger brother failed to pay all of a £3bn out-of-court settlement in 2000.
The Privy Council, which sits in Downing Street, remains Brunei's highest court, despite the country gaining independence from Britain in 1984. In an attempt to settle the dispute, it requested information on the transfers and exchanges from the Sultan's bank account.
A 50-page report submitted to it reveals astonishing levels of spending. Among his payments to friends and employees, the 61-year-old Sultan spent £7.3m and £6.59m on two house supervisors, and £5.86m on each one of his five public relations officials, named Janet, Prall, Shelly, Vicky, and Yoya. He also spent £1.26m on a badminton coach and £1.25m on masseuses and acupuncturists, as well as £48,859 on the guards for his exotic bird cages.
In total, the Sultan transferred £3.9bn of state funds into his personal bank account over four years. That sum is higher than the entire gross domestic product of the tiny oil-rich state.
Forbes magazine has rated the Sultan, who was for a long time the richest man in the world, as the wealthiest monarch in the world, with a personal fortune of £10bn. The potentate has ruled his tropical fiefdom, which is the size of Norfolk, since October 1967, when his father, Sir Haji Omar Ali Saifuddin, abdicated.
The Sultan is understood to own numerous one-off luxury cars, his own personal Boeing 747 complete with gold-plated furnishings, six smaller planes, two helicopters, and a theme park worth $1bn.
His younger brother, Jefri, whom the Sultan introduced to polo, has for decades been one the world's most notorious playboys. He is rumoured to have converted a passenger jet to carry polo ponies and had gold-plated toilet brushes installed. He once owned a 50-metre yacht called Tits, replete with tenders named Nipple 1 and Nipple 2, and reputedly wore pornographic watches that showed a couple copulating on the hour.
The Palace Hotel in New York is just one of Prince Jefri's many possessions that will be distributed between his 17 children, aged between three and 35.
The Sultan, who rules over a population of 375,000, lives in a gold-domed palace at Nurul Imam which is larger than the Vatican, with 1,788 rooms and a banqueting hall with 5,000 seats.
In the original case, Prince Jefri was accused by his brother of embezzling £8bn from the Brunei Investment Authority (BIA) during the 1990s. Prince Jefri was Finance minister and head of the BIA at the time. He has since been replaced as Finance minister by the Sultan, who is also the Prime Minister and Defence minister.
An agreement was reached in 2000, but it is alleged the younger prince has refused to complete the returns in accordance with it. He has accusing his older brother of repossessing his properties in Brunei.
Prince Jefri, who is appealing against the embezzlement allegations, has claimed he cannot be guaranteed a fair trial in Brunei.
The Privy Council has reserved its judgment on Prince Jefri's appeal until later this month.
Register for free to continue reading
Registration is a free and easy way to support our truly independent journalism
By registering, you will also enjoy limited access to Premium articles, exclusive newsletters, commenting, and virtual events with our leading journalists
Already have an account? sign in