Sun deputy editor Geoffrey Webster in court as lawyer complains of 'profoundly disturbing' charges
Geoffrey Cox QC, complained that explanations or reasons behind the charges had still not been given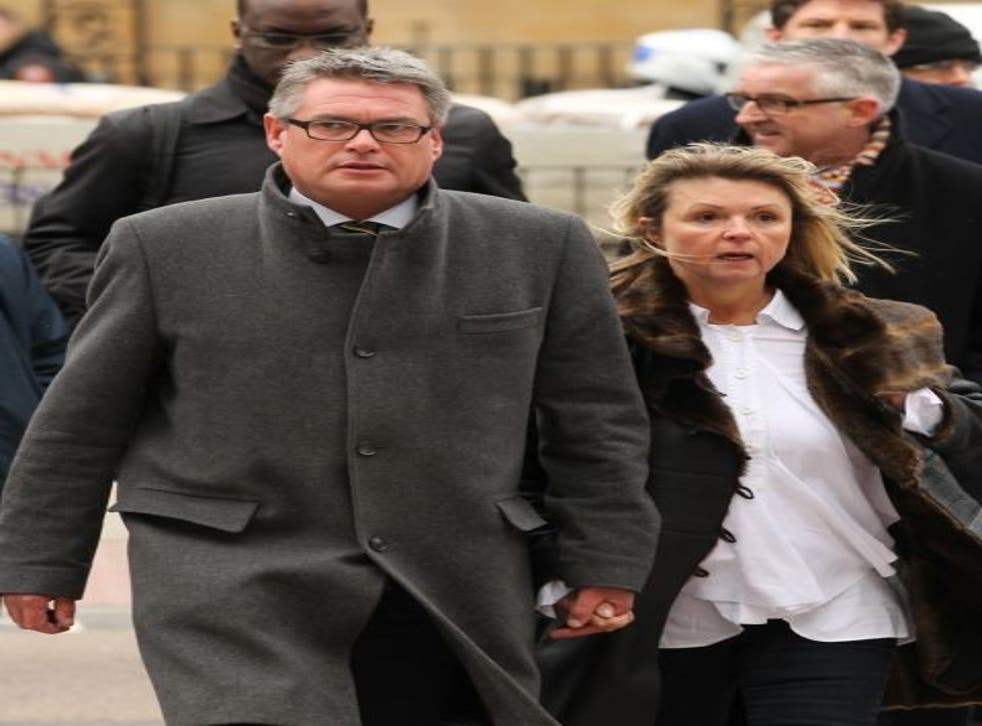 The Sun's deputy editor, Geoff Webster, appeared in court today accused of authorising illegal payments to public officials which totalled £8,000.
Mr Webster, who will appear at a further hearing in Southwark Crown Court on April 12, was surrounded by former and current colleagues from the News International tabloid.
Charges against the Sun executive, 53, from Goudhurst in Kent, are connected to Operation Elveden, Scotland Yard's investigation into illegal payments and corruption of public officials.
Prosecutor Rebecca Chalkley said the first charge related to three occasions between July 2010 and August 2011 when Mr Webster is said to have authorised payments totalling £6,500 to a public official which subsequently led to the publication of seven stories in the Rupert Murdoch-owned title.
The second offences relates to an alleged authorised payment of £1,500 for information provided by an unknown public official. The payment is said to have taken place in November 2010.
Mr Webster's counsel, Geoffrey Cox QC, said his client had endured "months and months" of uncertainty over potential criminal action, telling the court he found the charges "profoundly disturbing at this late stage.".
Mr Cox said no explanation or reasons had been offered as to why Mr Webster had been charged. He told the court : "Mr Webster was engaged in nothing more than doing his job."
He added that the only wrong The Sun's deputy editor was said to have done was to approve payments. However the nature of the stories connected to the payments had not been revealed by the prosecuting authorities.
A direct attack by Mr Cox on the prosecution's conduct claimed that the stories allegedly linked to the authorised payments were nothing more than "tittle-tattle and gossip" and that the identified stories had contained "nothing confidential".
Those in court offering moral support to The Sun's number two included the paper's royal editor, Duncan Larcombe, crime reporter Anthony France, crime editor Mike Sullivan, news editor Chris Pharo, deputy defence editor Dave Willets, and the paper's former managing editor, Graham Dudman.
Chief magistrate, Howard Riddle, ordered Mr Webster, who is on unconditional bail, to appear at a further court hearing next month.
:: In a separate case before Mr Webster was heard, former police sergeant James Bowes, from Steyning in West Sussex, was accused of selling details of police investigations to The Sun during 2010.
On one occasion Mr Bowes, 30, is alleged to have been paid £500.
He is formally charged with misconduct in public office that took place between April and July 2010.
Mr Bowes' bail was continued, and he too was ordered to appear at Southwark Crown Court on April 12.
So far 61 people have been arrested as a result of the Metropolitan Police's Operation Elveden, with 12 facing formal charges.
The investigation originated as part of Operation Weeting, which was set up in 2011 to investigate allegations of phone-hacking at the now-defunct News of the World.