Survivors Against Terror: Victims of attacks by Isis, far-right and IRA join forces to help others
Founder members include Brendan Cox, Dan Hett and Charlotte Dixon-Sutcliffe, all of whom lost loved ones in recent atrocities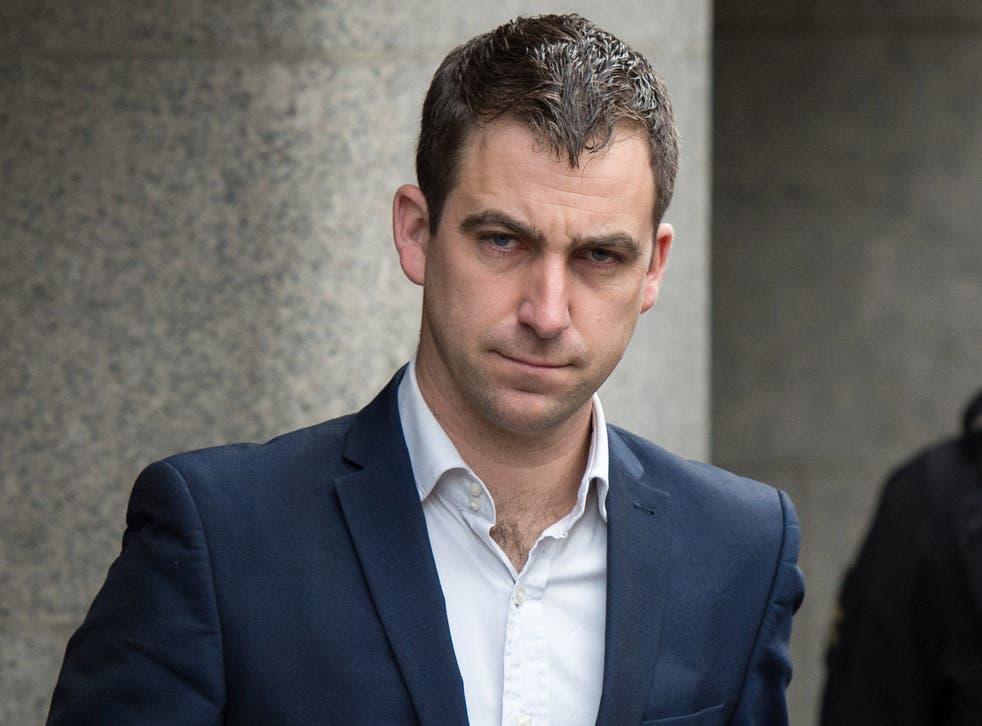 Victims of terror attacks by Isis, the far-right, IRA and other groups are uniting in a new network that aims to defeat terrorism and support those affected by atrocities.
Founding members of Survivors Against Terror include Dan Hett, whose brother was killed in the Manchester bombing, Fusilier Lee Rigby's sister, Brendan Cox, the husband of murdered MP Jo Cox, and survivors of the Westminster and Finsbury Park attacks.
Launching the group on Monday, they said it would work to build a voice for survivors, support police and the security services, promote cohesion and tackle hate speech of all kinds.
Charlotte Dixon-Sutcliffe, whose husband was killed in Isis' Brussels bombings, told The Independent she was left feeling "isolated and powerless" while desperately searching for news in Belgian hospitals.
"I want to make sure nobody goes through that, that nobody is casting around desperately looking for help for them and their child and finding brick walls," she said.
"There are still instances where care could be better and people could be better looked after and putting people in the right direction."
Her husband, David Dixon, was working in Brussels as an IT programmer when Isis militants attacked the city's main airport in March 2016.
He texted his family to say he was "fine and safe" before boarding a Metro train to work, where he was among 16 people killed by a second blast an hour later.
Mr Dixon was declared missing and his wife journeyed around Brussels hospitals to carry out searches in the hope he was injured as friends put out appeals on social media, before authorities confirmed his death days later
MI5 chief warns that Britain is facing an unrelenting terrorist threat
MI5 chief warns that Britain is facing an unrelenting terrorist threat
.
The couple met at university and have a son, Henry, who is now eight years old.
Ms Dixon-Sutcliffe said she received an "overwhelming" outpouring of support and love from around the world in the wake of the attack, but that "hateful" messages started appearing.
"Maybe they thought I felt like that, thought that we'd been attacked by Muslims, but that wasn't what I felt at all," she added.
Describing her anger at watching her husband's name being used by Islamophobes "for their own ends", Ms Dixon-Sutcliffe said: "How dare they use his death to put forward these awful hateful ideas? I knew he would be appalled and I knew I had to do something.
"This is about legacy, wanting someone's death to mean something...he was a good, kind, tolerant, gentle man and I know he would do the same."
After seeing Mr Cox speak out against extremism in the wake of his wife's death at the hands of a far-right extremist, Ms Dixon-Sutcliffe got in touch and the pair started discussing forming a network last summer.
Survivors Against Terror includes people affected by attacks in Westminster, Manchester, Finsbury Park, Bali, the IRA Brighton bombing, 7/7 attacks, Isis executions and Tunisia beach massacre.
The network will use their experience to campaign for more effective policies to tackle terrorism and ensure victims and their families get the support they deserve.
Members have already gone into schools to speak to children and are carrying out a survey of survivors' experiences as they encourage more people to get in touch.
"We'd like to tackle the hate that fuels terrorism and fuels the attacks," Ms Dixon-Sutcliffe said, saying "all kinds of hate from all sides" would be targeted.
"The narratives might be different but the root is the same - ultimately the message is 'think like me or die,' and it doesn't matter what group is saying it."
Finsbury Park attack

Show all 14
In a collective statement, the group said they had "mixed experiences" of support from the Government and other services and would be building a fuller picture to fill in current gaps.
"Our collective view is that terrorism can be defeated - but only if we pull together as a country to fight it more effectively," they added.
"Terrorism is not a new phenomenon but it continues to cause huge pain and anguish. Our country has taken on and defeated bigger threats in the past, and we believe if we work together as a country and look after those bereaved or injured, we can and will defeat this as well."
The Home Secretary welcomed the group's formation, saying she had "incredible admiration for the courage and dedication of everyone involved".
"Their ambition to bring positive change as a response to their horrific experiences is inspiring," Amber Rudd added.
"We are committed to providing the best support for victims of terrorism, and that is why last year we set up the Victims of Terrorism Unit which will make sure that support, both in the UK and overseas, is comprehensive and made swiftly available to those who need it.
"I look forward to working with Survivors Against Terror to ensure that their experiences help shape the work we do."
Register for free to continue reading
Registration is a free and easy way to support our truly independent journalism
By registering, you will also enjoy limited access to Premium articles, exclusive newsletters, commenting, and virtual events with our leading journalists
Already have an account? sign in
Register for free to continue reading
Registration is a free and easy way to support our truly independent journalism
By registering, you will also enjoy limited access to Premium articles, exclusive newsletters, commenting, and virtual events with our leading journalists
Already have an account? sign in