Tareena Shakil: Woman who took toddler to live with Isis 'escaped after realising she had made mistake'
'I was following Bet 365 Bingo as well but I've never been on their website'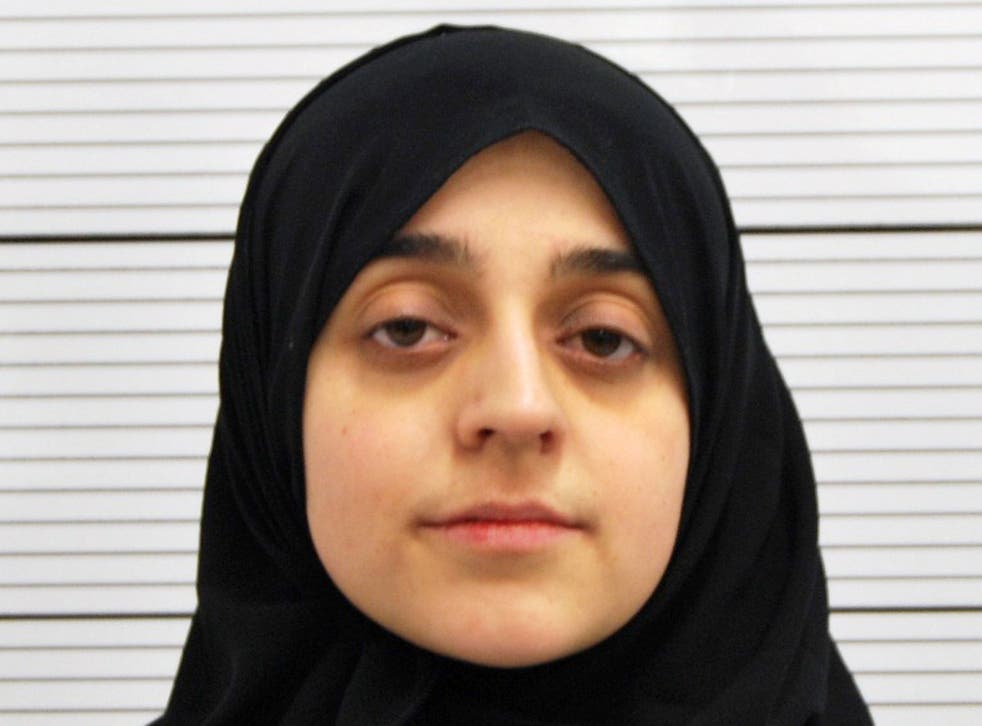 A woman accused of taking her toddler son to Syria to join a feared terror group has told a court she "made a mistake" going to live in the so-called Islamic State.
Tareena Shakil, who fled to the self-declared caliphate in October 2014 after telling her family she was off on holiday to Turkey, told a jury she came back of her "own free will" after a change of heart.
On trial for terror charges including membership of Isis, Shakil also said the people she followed on Twitter - among them alleged jihadis and extremist preachers - did not make her a terrorist.
At one point, the 26-year-old told Birmingham Crown Court: "I followed Bet 365 bingo (on Twitter) as well, but I've never been on their website."
Under a second day of cross-examination from the Crown's Sean Larkin QC, she explained why she fled Isis on January 7 2015.
"I came back of my own free will," she said. "You didn't extradite me.
"I came back because I realised I had made a mistake."
She had already admitted travelling to Syria and living in the capital, Raqqa, putting this down to a wish to live under the rule of sharia law.
"I was interested in Islamic State as a place, never in jihad or anything like that," she said.
Shakil was also asked about the social media accounts of those she followed on Twitter.
In pictures: The rise of Isis

Show all 74
These included a jihadi fighter, according to the prosecution, whose account stated they were "harsh towards the kuffar (non-believers)".
Shakil, a former college student, of Beechfield Road in Birmingham and formerly of Burton upon Trent in Staffordshire, said she only retweeted images and passages from the Koran that she liked, but denied being a terror group member.
"If he says he's harsh towards the kuffar, that's a matter for him," she said.
"I have not been - half my family are non-believers.
"I was following Bet 365 Bingo as well but I've never been on their website."
The former health worker was also questioned about a comment she made in a WhatsApp message, sent back home to loved ones, saying the holy war would never end.
Shakil responded: "You're trying to suggest they were my sentiments when, just over two weeks later, I escaped."
Mr Larkin replied: "If you changed them (your sentiments)."
In a heated exchange with Mr Larkin, Shakil said Isis minders left her unable to describe the true picture of daily life to friends and family because of the threat of corporal punishment or death.
Shakil, who friends described as "a perfect mother" to her son, said: "I was one woman alone in the most dangerous place in the world - 4,000 miles from home - around some of the most dangerous people in the world.
"And I don't want sympathy for that, because it was my decision to go there.
"But there's no police there for me to ring to help."
She added: "If you follow the news, you get shot dead even in Turkey.
"I can't be there saying 'Life is so terrible here, life is so awful'."
Shakil denies being a member of IS and encouraging acts of terror.
The trial continues.
Register for free to continue reading
Registration is a free and easy way to support our truly independent journalism
By registering, you will also enjoy limited access to Premium articles, exclusive newsletters, commenting, and virtual events with our leading journalists
Already have an account? sign in
Register for free to continue reading
Registration is a free and easy way to support our truly independent journalism
By registering, you will also enjoy limited access to Premium articles, exclusive newsletters, commenting, and virtual events with our leading journalists
Already have an account? sign in