Teenager stabbed 15 times by rival gang members in Ipswich postcode feud, court hears
Five men and one boy deny murder of Tavis Spencer-Aitkens during feud between groups in June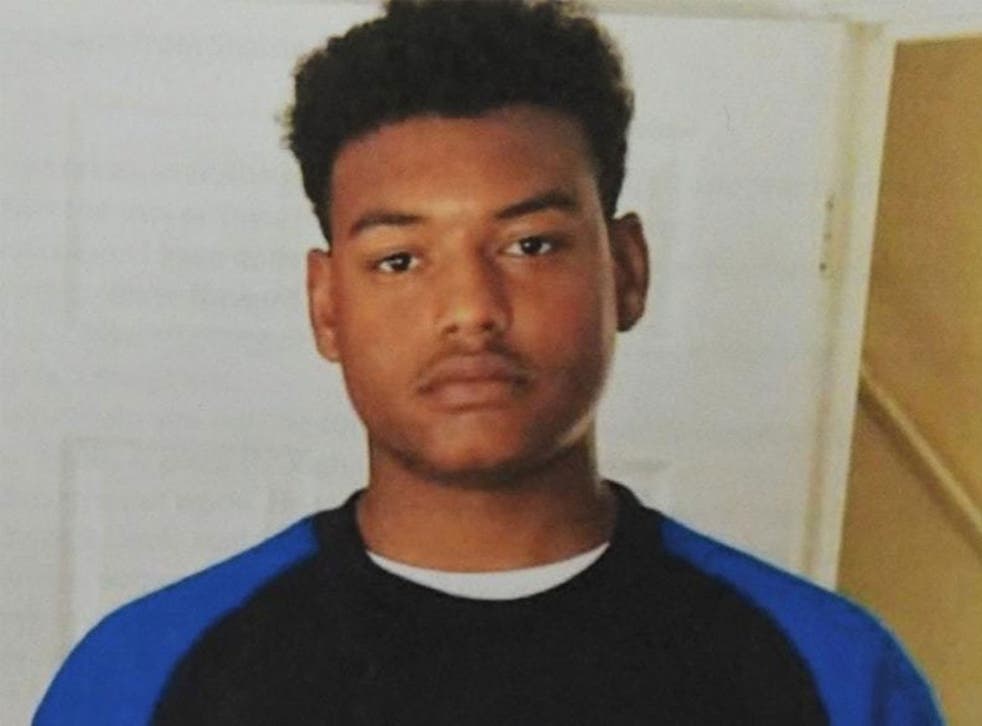 A teenager died after being stabbed 15 times by a gang in order to "settle the score" in a postcode rivalry, a court has heard.
Five men and a 16-year-old boy deny murdering Tavis Spencer-Aitkens, 17, who was attacked just yards from his family home in Ipswich in June this year.
Oliver Glasgow QC, prosecuting, told Ipswich Crown Court the teenager had been murdered by rivals seeking revenge following an incident in the town centre hours earlier.
Mr Glasgow said that on the day in question Tavis was with a group of friends who called themselves Neno or The Three, after the IP3 postcode.
The court heard the teenager's attackers came from the J-Block gang, named after the Jubilee Park area of Ipswich, and that both groups had rapped about each other in YouTube videos.
During the town centre confrontation, jurors were told two members of J-Block hid in a Lush cosmetics shop after they were spotted by two members of Neno.
A plain-clothed police officer intervened "before violence could break out", but as the J-Block members had run and hidden it was seen as a "victory" for Neno, Mr Glasgow said.
He said J-Block members went to the rival area seeking revenge for the "loss of respect" and, "tragically for Tavis Spencer-Aitkens, he was the rival that they came across".
"That group, which comprised these defendants, were people with whom Tavis and his friends had a heated rivalry," Mr Glasgow told the court.
"That group had travelled to the area where Tavis lived, seeking revenge for what they perceived to be a loss of respect.
"That loss of respect had been caused when two of their friends had had a row with two of Tavis's friends earlier that day, and the defendants settled the score by smashing a bottle over Tavis's head and stabbing him 15 times."
Support free-thinking journalism and attend Independent events
On Wednesday Mr Glasgow, opening the prosecution case, said five of the defendants armed themselves and "chased down their target", while a sixth defendant, Leon Glasgow, 42, of no fixed address, was their driver.
He said Leon Glasgow "knew precisely what he was getting himself into" and that without his help the attack could never have happened.
The remaining defendants are 23-year-old Aristote Yenge, of no fixed address, Callum Plaats, 23, of Ipswich, Adebayo Amusa, 20, of Barking, east London, Isaac Calver, 19, of Ipswich, and a 16-year-old boy who cannot be named for legal reasons.
The trial continues.
Additional reporting by PA