Teenage girl charged with 'arranging to receive weapons from Isis' for UK terror attack
Suspect, 17, allegedly received weapons training and instruction from 'husband' in Syria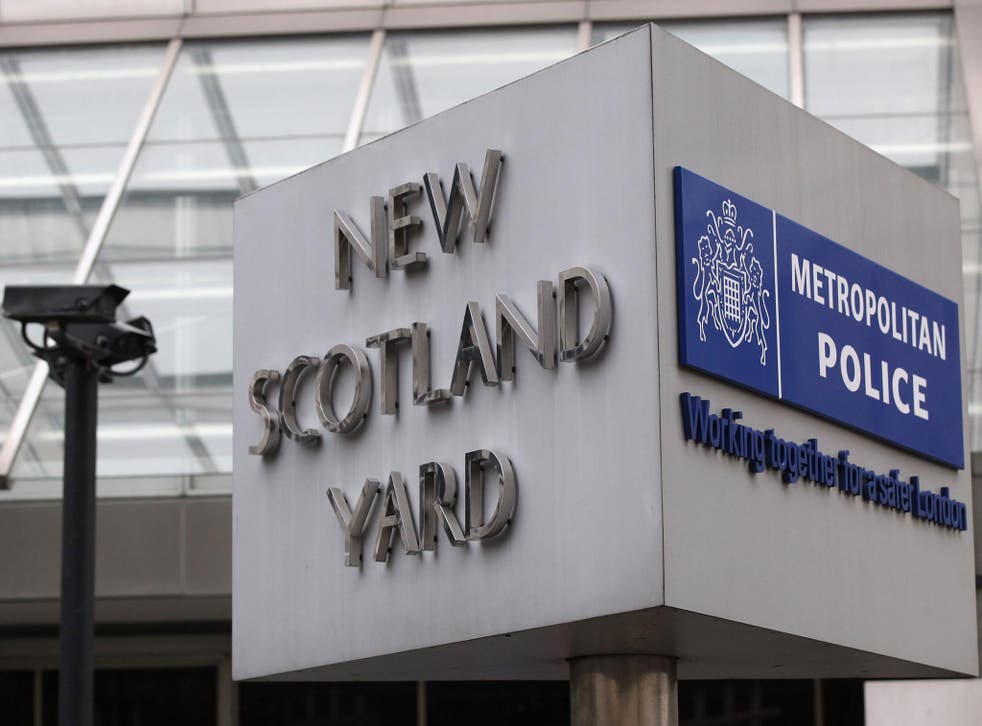 A 17-year-old girl has appeared in court charged with colluding with Isis to plan a terror attack in the UK.
The teenager, who cannot be named because of her age, is suspected of "marrying" an Isis fighter in Syria online and arranging to receive weapons, including hand grenades and a gun to be used in the planned attack.
A spokesperson for the Metropolitan Police said she was also suspected of "receiving instructions on how to train and use weapons" and "reached out to another" for assistance in executing the plan.
It is alleged she was "effectively going to receive 'pineapples'" – slang for hand grenades – and a firearm for the attack.
Video warns Brits of holiday terror attacks
Westminster Magistrates' Court heard that the girl had planned to travel to Syria in August last year, but that her plan was thwarted.
The following month, she allegedly married the Isis fighter over the online messaging service Skype.
Her lawyer, Vajahat Sharif, indicated the girl would plead not guilty during the hearing, when the defendant spoke only to confirm her name and age, while wearing a Nike tracksuit and her long black hair tied in a ponytail.
District Judge Tan Ikram remanded her in custody to appear at the Old Bailey on 11 August, when she will also appear there in relation to another terror offence she was previously charged with.
In an unrelated case, a 36-year-old man was arrested in east London on Wednesday morning on suspicion of disseminating terrorist publications. He has been taken into custody as searches continue at his home.
In a separate case, a 53-year-old woman was arrested in the capital on suspicion of the same offence the previous day. Officers from the Met's Counter Terrorism Command arrested her in south-west London under the Terrorism Act, and she remains in custody.
"The arrest relates to an investigation into a number of social media posts of an extremist nature," a spokesperson said. "Detectives are searching an address in Lambeth where they have seized a number of media devices."
Terrorism in 2016: Terror attacks in Europe claimed by Isis

Show all 9
The investigations come amid warnings that Isis is increasingly seeking to incite global terror attacks as it loses swathes of territory in Iraq and Syria, including the city of Mosul.
Cressida Dick, the Commissioner of the Metropolitan Police, said six plots have been thwarted in the UK in last four months alone – and she expects the figure to rise.
"Since March this year, the tempo has changed," she warned last week, listing the "ghastly" attacks that left 36 people dead and 200 injured in Westminster, Manchester, London Bridge and Finsbury Park.
"Progress on the ground in Syria and Iraq does not necessarily translate into a reduction in threat here."
She said most recent atrocities in the UK were mounted by "homegrown" extremists "acting in small groups or apparently alone," adding: "The bulk of this domestic threat seems to be from those who are inspired by overseas networks, though there have undoubtedly been some who have been more directly enabled by them."
Isis propaganda has been consistently calling for supporters to launch atrocities, if a Europe-wide clampdown on travel to its territories makes it impossible for them to reach the so-called Islamic State.
Analysts have warned that as well as inspiring attacks, the group can use the internet and messaging apps to coach potential terrorists.
A review of support for Islamist extremism in the UK found that people were giving groups hundreds of thousands of pounds, sometimes unwittingly, in charitable donations.
The report, which was controversially withheld by the Government, acknowledged that overseas funding was a "significant source of income" for a small number of bodies, while foreign support also provided extremist training, literature and preachers, but did not name prime suspects including Saudi Arabia.
According to Home Office figures, at least 850 suspected jihadis have travelled to Syria, with 15 per cent known to have been killed and just under half returning to the UK.
MI5 has over 500 investigations underway into 3,000 individuals across the UK who are assessed as posing the biggest threats, while there are another 20,000 other former subjects whose risk remains subject to review.
Additional reporting by PA